Phoenix Checking Accounts: Do Free Options Still Exist?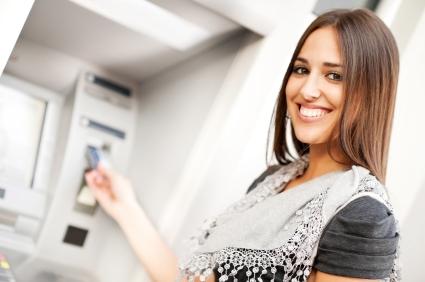 Searching for free checking accounts in Phoenix can sometimes feel like a search for the holy grail: time-consuming and ultimately fruitless.
We recently conducted our own quest for free checking accounts in Phoenix and were able to find five different banks and credit unions claiming to provide the best offers for free checking. Yet, as with any free checking account offer, we had to carefully examine the fine print to determine which offers were truly free.
1. USAA
USAA provides a variety of options for those interested in opening a Phoenix checking account. Furthermore, USAA's free checking accounts in Phoenix give you free access to 60,000 USAA-preferred ATMs, as well as refunds for non-USAA ATM fees.

Qualified members can also deposit checks via smartphone, create a budget and track their spending, and enjoy free, unlimited funds transfers from any bank nationwide. USAA just might have some of the best features available to free checking accounts in Phoenix.
2. First Fidelity Bank
With First Fidelity Bank, customers can access a Freestyle Checking account with no monthly balance requirement after a minimum opening deposit of $100. First Fidelity also offers unlimited check writing and a free check card.
Keep in mind that this not an interest-bearing checking account, so you won't be earning any extra money on your deposits.
3. SunWest Federal Credit Union
In terms of free checking accounts in Phoenix, SunWest Federal Credit Union offers a pretty standard package of services designed to meet your growing financial needs. With no monthly service fees, no minimum balance and unlimited, free check writing, you won't receive any surprises from this free checking account. Plus, you have the advantage of banking with a local credit union that's been serving the community since the 1930s.
4. Arizona Bank & Trust
At Arizona Bank & Trust, you have two options for free checking accounts in Phoenix. With Cash Rewards Checking and Free Checking with eStatements, you are required to have an opening balance of $25. There is no minimum required and no service charges.
The only monthly fee you could incur is if you refuse to participate in eStatement enrollment, in which case you'll get charge a $2.50 paper statement fee each month.
The biggest difference between the two Phoenix checking accounts is that only Cash Rewards Checking is interest-earning.
5. Alliance Bank of Arizona
If you're looking for free checking accounts in Phoenix with the bare minimum in terms of features, then Alliance Bank of Arizona might be the place for you. Its Direct Checking Account has no minimum opening deposit requirements, no minimum daily balance requirements and no monthly service charges. Simply establish and maintain a direct deposit to your checking account.
Other Banks in Arizona: