5 Ways to Prepare for the 2016 Boston Marathon Using Your Checking Account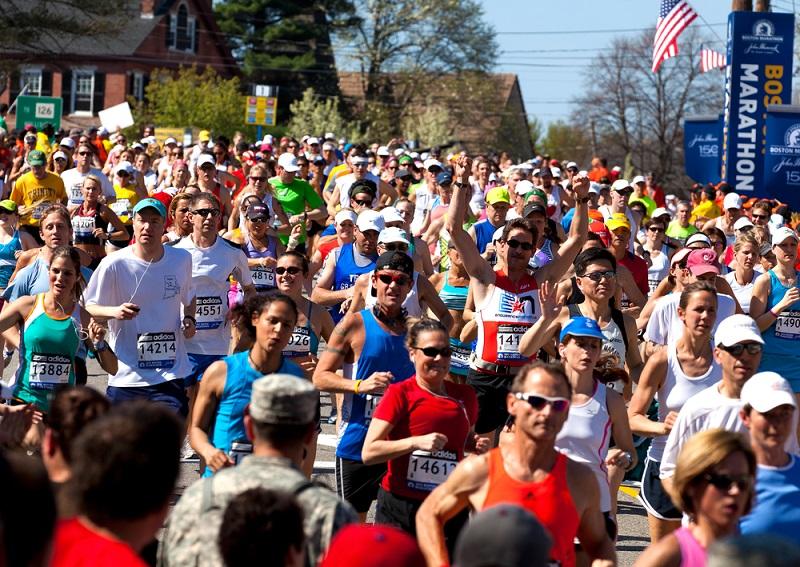 If you're a Boston Marathon runner, you understand the time and commitment that's required in order to perform well during this sporting event that tests both your physical and mental toughness. You might have trained for years to build up the stamina needed for a difficult race, but perhaps you forgot to build another important thing: your savings.
The Boston Marathon requires participants to shell out money for registration, lodging, food and more. In fact, it cost $2,165 for runners to participate in the 2014 marathon.
If you're planning on competing in the 2016 Boston Marathon, below are five ways to use your checking account to build up your savings before the big event next year. You'll be surprised by how much you can benefit from a simple account.
1. Open a checking account with an APY.
A high-yield checking account with an APY can increase your savings by compounding the interest payments you receive multiple times throughout the year. These checking accounts often come with some caveats, however. For example, your account might require you to maintain a minimum balance, complete a minimum number of debit card transactions each month or forgo paper statements in favor of electronic ones.
Still, the interest you earn on your balance could outweigh these tiny requirements, especially if you're able to save up enough money to pay for your food and other necessities during the marathon.
2. Get a debit card with cash-back rewards.
Cash-back reward debit cards can help you rack up savings while you spend money on your everyday purchases such as gas and groceries. For example, Bank of Internet USA offers a rewards checking account that lets you get cash back whenever you shop. Your cash-back rewards will be automatically deposited into your account each month. Before you know it, you could accumulate enough rewards to help pay for your marathon costs and fees.
3. Use a debit card with merchandise and travel rewards.
Many banks and credit unions offer debit cards that allow you to earn points toward merchandise, travel and even gift cards. The Citibank ThankYou Rewards program, for example, allows you to earn ThankYou points that can be redeemed for travel rewards. If you don't live in or close to Boston, you could benefit from these points since they can be used for flights, hotels, cars and more.
You can also use the ThankYou points to go toward gift cards from retailers and restaurants. A Starbucks, Olive Garden or any other dining gift card can help you save costs on meals during your stay in Boston.
Read: How to Find Great Travel Deals
4. Access household budgeting tools to save money.
There are some checking accounts that provide access to budgeting software. For example, Ally Bank's checking accounts can integrate with household budgeting software providers such as Mint.com and Quicken, which can help you budget and save money for the Boston Marathon. Mint.com will also provide alerts for unusual account charges, and custom tips for reducing fees and saving money.
5. Take advantage of online banking tools.
A checking account that has online banking could help you save money for the Boston Marathon as well. For instance, online banking could allow you to set up regular, automatic payments for recurring bills, which can help you pay your bills on time. Paying your bills on time means you will avoid penalties that can deplete your savings.
Some online banking systems might even produce detailed reports about where and how you are spending your money, which can help you make adjustments to improve your spending habits while preparing for the marathon.
By combining high-yield checking, cash-back rewards, travel rewards, and management and budgeting tools, you will be well on your way to enhancing your savings for the big race. Check with your current financial institution to see if it offers a checking account that can help you gather the funds you need for the Boston Marathon.
Photo credit: Marcio Jose Bastos Silva / Shutterstock.com