Aspiration Spend & Save Review: Earn More and Give Back
See if an account at Aspiration is right for you.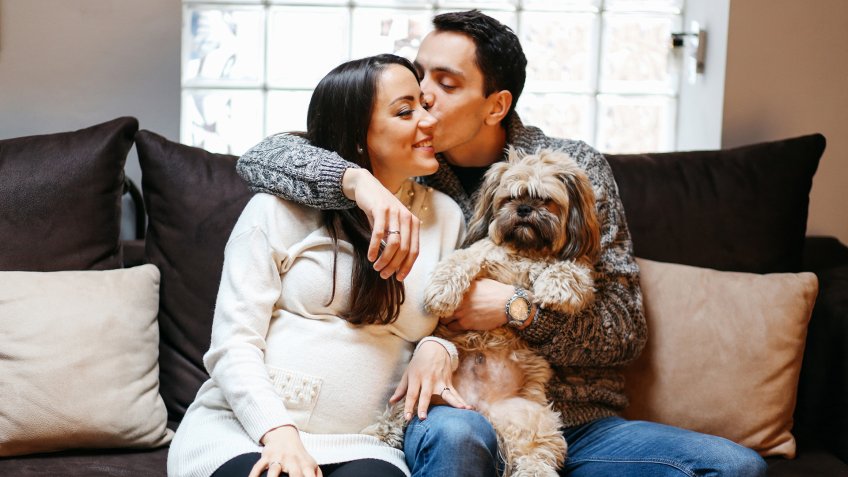 One of the primary advantages of handling your finances with online institutions is the higher interest rates and lower fees, which is due to a lack of owning and operating expensive physical branches. With its Spend & Save Account, Aspiration appears to hold true to that with one of the best interest rates offered among all high-interest accounts out there.
In this Aspiration review, GOBankingRates takes a closer look at Aspiration's signature offering to help you decide if it's the best account for your financial strategy.
Aspiration Spend & Save Account at a Glance


Minimum to open
Monthly fee
Features
Perks
$10
$0 monthly fee* (option to choose own fee)
Earn up to a 2.00% APY, free global ATM transactions, mobile deposits, cell phone protection insurance
10% of the fee you pay goes to charitable causes, plus you can choose your own fee
Aspiration Spend & Save Account Review
The Aspiration Spend & Save account is an update of its former Aspiration Summit account. Aspiration's new account offers up to 200 times the APY of most big bank checking accounts, with a whopping 2.00% APY on deposits whereas many banks offer just 0.01% APY, if anything at all.
But that 2.00% APY only applies to accounts that make monthly deposits of at least $1. For accounts that don't qualify for the highest APY, the rate drops to 0.00% APY. But with $1 monthly deposits, it's easy to earn a generous rate at Aspiration.
No ATM Fees
Aspiration also has no ATM fees and will even cover fees from most other ATMs and banks both in the U.S. and abroad. But you will face a 1 percent currency conversion fee on any international ATM withdrawals.
No Overdraft Fees
You won't face an overdraft or NSF fee at Aspiration because the financial institution's system will reject any checks, ATM withdrawals, debit card purchases, or online transfers that exceed available funds. Outdated Aspiration reviews might mention such a fee, but the financial institution has recently switched back-end providers and it no longer has overdraft fees.
No Monthly Maintenence Fee
Aspiration's fee structure is more generous than most. The Spend & Save account charges no monthly maintenance fee and has just a $10 minimum opening deposit requirement.
Why Aspiration's Spend & Save Account Stands Out
Aspiration is able to offer all of these diverse features and benefits in a single account because the Spend & Save account actually has two individual components. The "Spend" portion of the Spend & Save account functions like a checking account with a debit card that can be used both to make purchases and to access ATMs. The "Save" portion of the Spend & Save account is akin to a traditional savings account, which is where the 2.00% APY comes from.
Combined, the two deposit accounts form one single cash management account, dubbed the Spend & Save account. Since you can make immediate and unlimited transfers between these two sub-accounts, together they operate as a single account.
Aspiration's Choose-Your-Own-Fee Structure
Aspiration is unique in how they charge monthly account fees, as they let customers decide how much is "fair" to pay on a monthly basis. As part of the account application process, customers are asked how much they would wish to pay. A slider is provided, allowing customers to choose a monthly service fee between $0 and $20 per month. Once your account is open, you can change the amount of your monthly fee at any time, as often as you would like, on its website.
While it might seem as if every customer would automatically choose to pay nothing at all, the philosophy behind Aspiration as a whole is to give back to the world. Thus, Aspiration commits to donate 10 percent of all earnings to charitable causes.
Related: Fees, Rent and Other Things You Didn't Know You Could Negotiate
Aspiration Gives Back With Charitable Donations
Aspiration commits to donate 10 percent of all earnings to charitable causes. As that money comes directly out of Aspiration's funds, the financial institution itself chooses where the donations go.
Customers, however, are free to make additional donations of their own funds at any time. Seven charitable options are provided for customers to choose from. A portion of the fees customers pay can go towards charitable donations in several categories:
Poverty: Battling hunger and homelessness through sustainable employment and emergency aid
Water: Bringing clean and convenient water for developing countries
Education: Training of teachers and principals; providing programs for students in tough neighborhoods
Environment: Defending against the depletion of natural resources and fighting climate change
Health: Delivery of vaccines and medicines to those most in need
Human Rights: Battling trafficking and torture and advocating for the rights of underserved communities
Aspiration Opportunity Fund: Provides mentorship and microloans to needy Americans
Aspiration Spend & Save Account Requirements
There are only a few requirements to open an Aspiration Spend & Save account. You must be 18 years old with a Social Security number and a permanent U.S. address. To fund the account, you'll also need a checking or savings account from a U.S.-based credit union or bank.
Since Aspiration has no physical branches, you must open all accounts online. In addition to the above information, you'll need to provide various personal and financial information, such as your name and address, date of birth, employment status and investment experience. You should be able to get through the online application in about five minutes.
Pros and Cons of Aspiration Spend & Save Account
Before you make a decision about this account, take a look at what Aspiration's Spend & Save Account excels at and where it might not be what you're looking for.
Here are the advantages and disadvantages of the Aspiration Spend & Save account:
Aspiration Spend & Save Account Pros
In addition to carrying FDIC insurance of up to $250,000 per depositor by being swept to FDIC Member institutions — for details, see the FAQ and visit https://www.fdic.gov — an Aspiration Spend & Save account offers the following advantages:
High Yield: The 2.00% APY is among the highest in the industry by a wide margin.
No ATM Fees: Not only does Aspiration not charge its own fees, but it will also cover most of those charged by other banks and ATMs.
No Account Minimums: Although it does take $10 to open an account, there are no monthly minimum balances or deposits.
Choose Your Own Fee: You can choose your own fee, even $0.
Aspiration Gives Back: Aspiration commits to donate 10 percent of its earnings to charitable causes.
Aspiration Spend & Save Account Cons
Aspiration doesn't have much in the way of drawbacks. Aspiration's online-only status means it has no physical branches, which might be negative for some customers, although mobile deposits are actually a convenience for many account holders.
Aspiration Products and Services
In addition to its Spend & Save interest-bearing account, Aspiration offers a number of investment and retirement products. Two professionally managed funds are available: the Redwood Fund — which invests in companies committed to sustainability — and the Flagship Fund — which is geared towards low-volatility, long-term growth.
Two options for IRA accounts — Redwood and Flagship — are available, offering similar benefits to the similarly named investment accounts.
Should You Open a Spend & Save Account With Aspiration?
Your personal circumstances will likely play the biggest role in deciding whether or not Aspiration is right for you. Someone who deposits just $1 per month can take advantage of the full 2.00% APY and won't have to worry about the overdraft fees, meaning Aspiration could offer them a lot of benefits.
Socially responsible customers might want to support a financial institution that commits to donate 10 percent of its earnings towards charitable causes. The People/Planet impact score assigned to various merchants also holds value for those looking to spend money with socially responsible vendors.
The main con of Aspiration is that it has no physical branches, but for a lot of people that's not a negative at all.
Still, any account that offers interest rates that are about 200 times better than their competitors while covering all of your ATM fees in and out of the United States is clearly a solid option. And one that gives back to important causes is an even better option.
Joel Anderson contributed to the reporting for this article.