Bank of Internet USA Checking Account Review: All Rewards, No Fees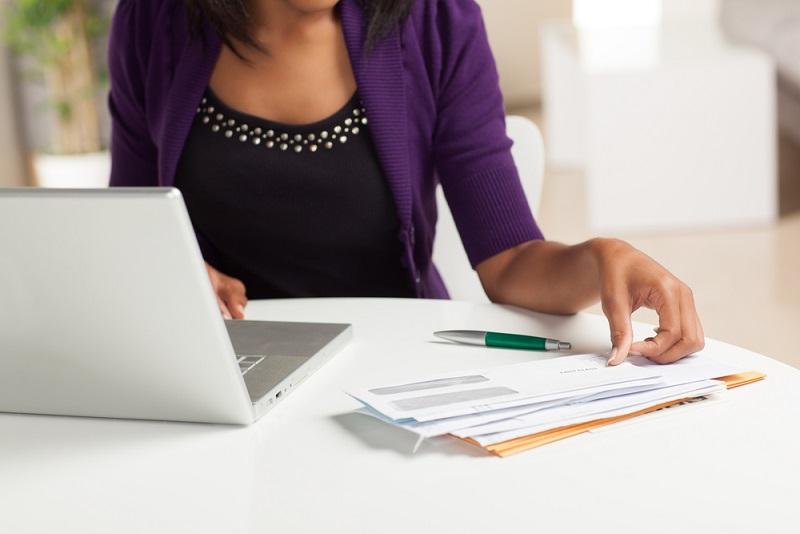 Imagine a checking account that pays you interest and gives you cash back on purchases. Thanks to Bank of Internet USA, you can stop imagining.
With the Bank of Internet USA Rewards Checking Account, you can earn as much as 1.25% APY* on balances up to $150,000. Plus, you can turn your everyday spending into cash with the bank's cash-back purchase rewards.
Read: 13 Best Cash-Back Sites Worth Your Time — and Hacks to Maximize Your Savings
Earn Interest for Everyday Spending
With this checking account, you'll get rewarded for doing nothing more than completing your day-to-day spending and banking activities. You can earn 0.4166% APY* by depositing $1,000 into your account each month, along with an additional 0.4166% APY* for using your Rewards Checking Visa Debit Card at least 10 times in a month (over $3 each time). You can even earn another 0.4166% APY* for using your Rewards Checking Visa Debit Card at least 15 times in a month for everyday purchases (again, there is a minimum $3 per transaction). That's a total of 1.25% APY* each month on your balance.
Access to the Largest ATM Network
Forget driving around in your car looking for your own bank's ATM to avoid paying fees. Bank of Internet USA gives you access to the largest ATM network in the U.S. What's more, with a Rewards Checking Account, all domestic ATM fees charged will be refunded the next business day.
And that's not the only way you can save money. The Rewards Checking Account has no monthly maintenance fees, free online bill pay, no minimum monthly balance requirement, free MyDeposit, and it's free to write checks. No matter how you bank, you'll save by banking with Bank of Internet USA.
Get Cash-Back Rewards Whenever You Shop
The Bank of Internet USA Rewards Checking Account also lets you turn your everyday purchases into cash-back rewards. It's easy to start earning: Once you've opened an account, log in to your profile at mybankofinternet.com, and select the cash-back offers you want at places you like to shop. Just use your Rewards Checking Account Visa Debit Card to pay for your purchases — there's no need to print out coupons. Your cash-back rewards will be automatically deposited back into your account at the end of each month, meaning your debit card will likely become the most prized item in your wallet.
Read: 7 Weirdest Things You Can Buy With Credit Card Rewards Points
Free Mobile Deposit and Bill Pay
One of the most important features of a checking account is being able to check your balance whenever and wherever. The Bank of Internet USA Rewards Checking Account comes with online and mobile banking access. Both systems allow you to check your balance, pay bills and transfer money to another account. You can also use the bank's mobile app to make mobile check deposits straight into your account. Just open the app, and snap a picture of the front and back of the completed check. You'll no longer have to visit a bank branch or ATM to deposit checks.
Sending Money to Friends Is Easy
Sending money to friends and family can be annoying. Let's say you owe your friend for brunch last week. You'd have to either write a check, remember to get cash out, use Venmo or get them to give you their bank account details so you can deposit money into their account.
But with Bank of Internet USA's Popmoney system, sending money to others is easier. Popmoney allows you to transfer funds using only your friend's email address or mobile number (or their bank details if you want to transfer the money to their accounts). Just log in to your online account, select transfer and pop in their details. Your friend will then get a notification that they've been sent money. They can either log in to their bank account and receive the funds there or add their bank account details to their Popmoney account, in which case future transfers will be automatically sent to their bank account without the hassle.
Open an Account Today
Bank of Internet USA offers ease and convenience to your banking needs. With its great rates and various features, you can't go wrong with a Rewards Checking Account. You can open an account by visiting the bank's website. You'll need a few things during the application process, including your Social Security number and a valid form of identification. If you have any questions, you can call Bank of Internet USA's dedicated team of customer support associates.
*APY rates are current as of March 23, 2015.
Bank of Internet is a client of ConsumerTrack, Inc.