What Are the Best Checking Account Features?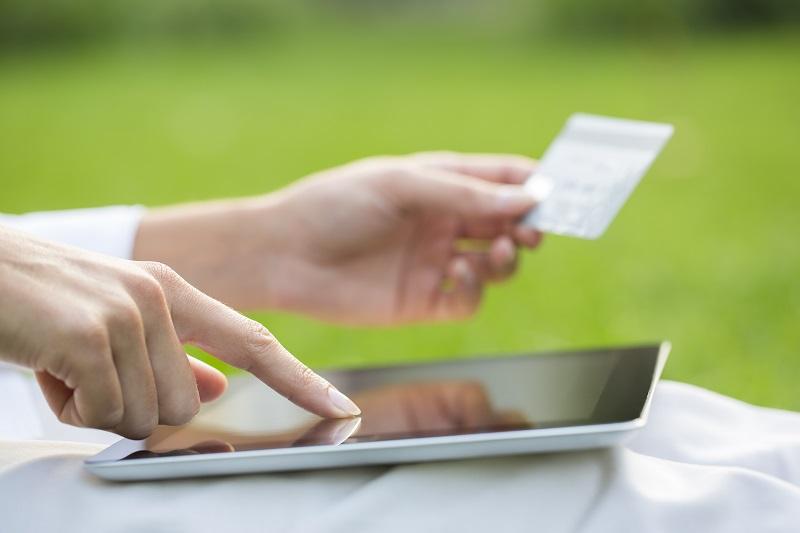 Whether you're looking to switch banks or simply window shopping checking account features, you can find new ways to save and manage your finances better. With certain checking options, you can earn rewards on purchases, cut fees or more. Here are seven of the best checking account features to keep an eye out for.
7 Best Checking Account Features
When looking for a new checking account, there is a lot to consider. For some banking customers, finding accounts with low to no fees is their first priority. "Due to the sky-rocketing costs of bank fees and the distaste consumers have for them, consumers have a lot of room to save money and headaches by choosing the right bank account[s] up front," said Katie Weathers, associate vice president of banking at Communications Strategy Group. But just as you can save money on your checking account so can you make money off of it, or else find better ways to save.
1. Checking Account Bonuses and Rewards
You can find banks with checking accounts that allow you earn rewards just like a rewards credit card. Citibank, for example, has a rewards program that allows you to earn and redeem points for travel, gift cards and merchandise. Weathers explained that sometimes rewards come in the form of cash, like a checking account bonus for your continued business: "There are plenty of community banks and credit unions that actually reward consumers for their deposits — even if it's not a lot — with cash back for using their debit card."
2. Interest-Bearing Checking
Other checking accounts allow you to earn interest on your balances. Weathers added that certain banks might reward customers with above-average rates, with some banks even offering between 2% APY and 4% APY — more than 50 times the national average rate of 0.04% APY, according to October 2012 FDIC data.
3. No-Fee Checking Accounts
Roughly 38 percent of Americans are paying checking account maintenance or ATM access fees, according to a study conducted by the American Bankers Association. About 74 percent are paying $3 or less per month in checking account fees.
Meanwhile, the average fee for an online checking account is $8.61. For traditional banks, the average account fee costs customers $12.95. Weathers, however, claimed that customers have solid checking options to help them trim monthly costs. "Many community banks and credit unions nationwide offer checking accounts with no monthly service fee[s]," she said.
4. Overdraft Protection and Low Overdraft Fees
The national median overdraft fee sits at $35, according to a report released by The Pew. Despite legislation aimed at protecting consumers, many banking customers are unaware that banks are required to ask customers to opt into overdraft services on debit cards. When shopping for a new account, consider what overdraft services banks offer, their associated fees and whether you have any need for them.
5. Online Banking and Mobile Apps
Online and mobile banking are popular ways consumers manage day-to-day finances, such as to pay bills or review purchases. American Banker, which provides information on banking and financial services, highlighted some of its favorite mobile banking apps. Their list included features that allow you to deposit checks using your phone and make easy money transfers.
Read: 12 Highest-Rated Bank and Credit Union Apps
6. Keep the Change Savings Options
To put savings on autopilot, you can sign up for services like Bank of America's Keep the Change program. This banking feature makes automatic deposits into your savings by automatically rounding up your purchases to the nearest dollar.
If, for example, you make a purchase for $8.50, $9 will come out of your checking account. The $0.50 difference will go into savings. Assuming the average transfer is $0.50, if you have 50 transactions per month, $25 will be put into your savings account.
7. Superior Customer Service
Weathers warned of the pitfalls of weak service from larger banks. "Mega banks are notorious for sloppy service and treating their customers like just another number. While nearly two-thirds of consumers — 65 percent — feel satisfied with their bank, community bank and credit union members report higher levels of loyalty."
Weathers added that "43 percent of community bank and credit union customers feel loyal and committed to their bank, as compared to only 27 percent of big bank customers, according to the 2015 Consumer Banking Insights Study." If you aren't already, you might want to consider signing up with a local bank or credit union for the best checking account.
Given the significant diversity in banking options, fees and services, do a little homework before committing to your next checking account. Take advantage of features that can help you make the most of your money.