Fidelity Cash Management Account Review: Where Checking Meets Investing
This Fidelity checking account offers plenty of pros — and cons.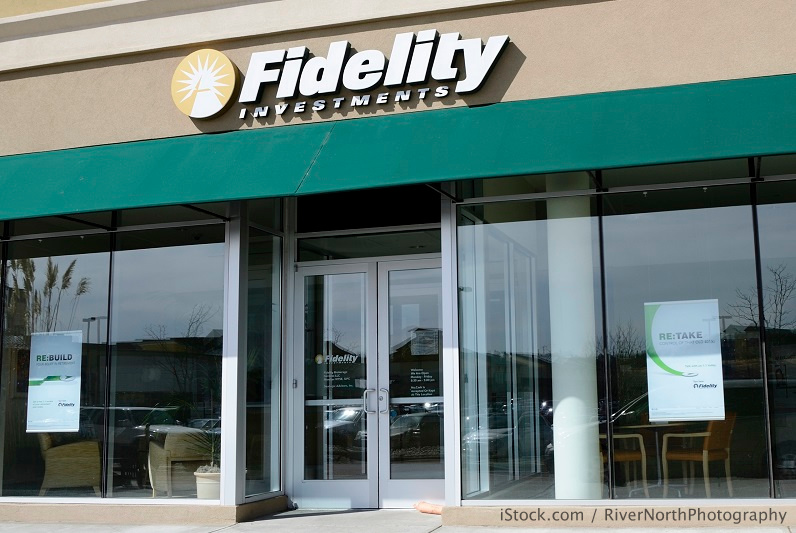 As online and remote banking continue to evolve, new players will throw their hats into the consumer banking products ring and debut unique, inventive products. The Fidelity Cash Management Account is one perfect example; it's a Fidelity checking account that isn't exactly a checking account.
Instead of taking the traditional approach, Fidelity Investments — known primarily for its brokerage services — played to its strengths and developed a checking and investment account combined into one. So far, it's been a success. In 2013, the Boston Globe reported that Fidelity customers had up to $3 billion in Cash Management Accounts, a 46 percent increase from the year prior.
An absence of major fees and a special account dashboard feature are some of the account's benefits. There are, however, a few drawbacks to consider before choosing the Cash Management Account as your new checking account.
Read: 20 Checking Account Fees You Could Get Hit With
Fidelity Review: Cash Management Account Features and Benefits
Down to its basic functions, the  Fidelity Cash Management Account offers all the features of a simple checking account. Here are some of the top perks:
1. Free Mobile Check Deposit and Fidelity BillPay
Users can easily scan and deposit checks with the Fidelity Mobile app, which is compatible with iOS and Android operating systems. This also extends into Fidelity's BillPay program, where you can send and receive payments through your mobile device, smartphone or online.
2. Free Checkwriting and Debit Card
It's not all about the digital. Account holders can also get their hands on free checks and deposit slips as needed, plus view images of cashed and cleared check images. The account also comes standard with a Fidelity-stamped debit card.
3. No Basic Fees
Though many comparable checking accounts carry various fees, the Fidelity Cash Management Account has no monthly fees or a minimum balance requirement. Another standout perk is that all U.S. ATM fees are reimbursed — use any ATM, and any charges you incur are refunded to you.
4. Higher Insurance Coverage
Unlike standard Federal Deposit Insurance Corporation (FDIC) protection that covers up to $250,000, the Fidelity Cash Management Account comes with coverage up to $1.25 million.
5. Rewards Card Relationships
You can also earn cash back when opening one of the several credit cards from the Fidelity family:
Fidelity Rewards American Express
Fidelity Investment Rewards Visa Signature
Card holders have the chance to earn cash back on purchases using these cards when linked to eligible Fidelity accounts.
Related: 5 Best Debit Card Rewards Programs
Budget, Manage and Invest With Fidelity's Cash Manager
In order to become financially successful, you need to know how to budget and invest your money. Fidelity's Cash Manager tool can help you with that.
By setting a minimum and maximum target balance as well as a minimum transfer amount, you can prevent overdrafts and guarantee your money is being invested to its fullest potential. If you spend over your limit, self-funded automatic overdraft protection is also available.
But the real highlight is how the Cash Manager tool links back to your Fidelity investment accounts. If you're close to having extra money in your account than your designated maximum limit, the Cash Manager will remind you to invest the extra money.
In addition to the Cash Manager tool, there's another tool that can help you keep track of your money and accounts. It's called Full View, and it aggregates all your online bank accounts — non-Fidelity accounts included. Though Mint.com might still be the go-to app for personal finance budgeting, Fidelity Cash Management Account holders might still want to check out Fidelity's Full View feature.
How to Trade Your Checking Account for a Fidelity Cash Management Account
Cons of the Fidelity Cash Management Account
No bank account is perfect, and the Fidelity Cash Management Account — as impressive as it is — is no exception to this rule.
With interest rates so low, it's not a surprise that the Fidelity Cash Management Account can only offer a slightly higher-than-average APY. The account is offering a tiny 0.07% APY*, which is a tad higher than the national average of 0.04% APY* for interest checking accounts. So if you want your next checking account to offer you higher returns, this Fidelity checking account might not be what you're looking for. You should look elsewhere. For example, some online banks and credit unions tend to offer more impressive checking account rates.
In addition, there are some extra charges if you use certain Fidelity services. For example, there is a 1 percent foreign transaction fee that is not waived. And if you want to move money, there is a $10 to $15 fee for sending a wire transfer from Fidelity. However, Fidelity's free Electronic Funds Transfers can be alternatives to bank wires.
Keep reading: 10 Best Online Checking Accounts of 2015
The Bottom Line
With the Fidelity Cash Management Account, you'll never fall victim to overdraft surcharges, and your money won't just sit in the account when it can earn dividends elsewhere. And if you're not ready for investing, the Fidelity Cash Management Account makes for a perfect, no-frills checking account. It's a modern checking account worth pursuing, either as a primary or secondary part of your financial lineup.