9 Best Free Checking Accounts With No Minimum Balance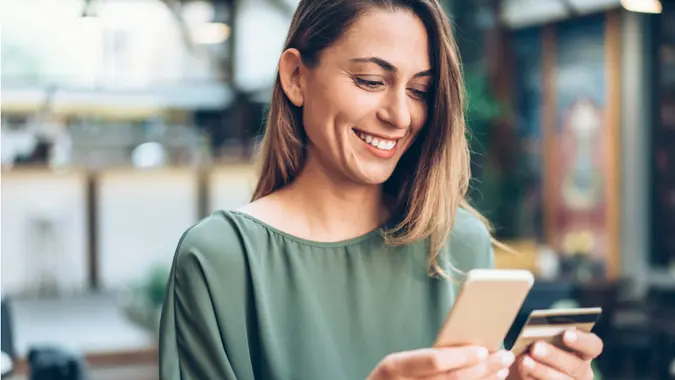 filadendron / iStock.com
Keeping cash on hand never goes out of style, and a checking account is the best place to keep it instantly accessible for bills and day-to-day expenses. But some checking accounts have minimum balance requirements that keep your cash tied up, and you also might encounter monthly fees that make those minimums even harder to maintain.
GOBankingRates has put together a list of checking accounts that don't have minimum balance requirements or monthly fees. Not only do the accounts let you bank the way you want to, but they also let you hold on to more of your cash.
Are Free Checking Accounts Really Free?
That depends. A no-fee checking account might be free of monthly maintenance fees but have other, avoidable fees that can add up if you're not careful. Here are some to watch for:
ATM fee: Usually charged when you use an ATM that's outside of your bank's network. In some cases, you'll be charged by your bank and by the machine operator. You can avoid ATM fees by sticking with your bank's own ATMs or withdrawing some cash each time you make a purchase with your debit card so that you always have some on hand.
Overdraft and non-sufficient funds fees: Charged when you spend more than you have in your account, whether by writing a check, withdrawing money from an ATM or using your debit card to pay for a purchase. It's not uncommon for banks to charge $35 per occurrence — and charge you for several occurrences per day, in the event several charges come back before you're able to make a deposit. Avoid these fees by keeping track of your balance.
Inactivity fee: Charged when you stop using your account for an extended period, usually six months. Inactivity fees can run as much as $20 per month, according to Forbes, but you can avoid them entirely by making regular deposits and withdrawals.
Paper statement fee: Charged when you get paper statements by mail. Some banks charge several dollars a month to mail your statements to you, but you can save that money by logging in to your online banking account and requesting e-statements.
Earn Perks With A New Checking Account
Advice

Look to online-only banks to avoid fees. Their lower overhead allows them to offer banking services at a lower cost compared to brick-and-mortar banks.
9 Best Free Checking Accounts With No Minimums
Here's a look at the 9 best free checking accounts with no minimum balance requirements. As a bonus, you can open these accounts with a $0 deposit.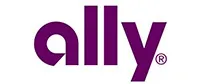 1. Ally Bank
Ally Bank's interest-bearing checking account has lots of perks to help you manage your money. Deposit checks from your smartphone, or transfer money using Zelle or Ally Skill for Amazon Alexa. Open an online savings account and Ally Rounds Ups will round up your checking transactions and deposit the extra amounts into your savings account.
ATM access

No fee at 43,000-plus Allpoint ATMs in the U.S.
Automatic reimbursement for up to $10 in other domestic ATM fees

Interest

0.10% annual percentage yield for accounts with a daily balance below $15,000
0.25% APY for accounts with a daily balance of at least $15,000

Fees

Wire transfer: Free incoming wire transfers; $20 per outgoing
Returned deposit item: $7.50

Physical locations: No
Customer service

Phone: 877-247-2559, available 24/7
Wait time displayed on website

Additional features

Free checks
Expedited paychecks — get paid up to two days early
Interest compounded daily
Debit card controls available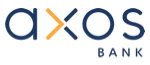 2. Axos Bank
Axos Bank's no-fee, no-minimum checking account is called Essential Checking, and it has the features you need most.
ATM access

Free withdrawals at approximately 91,000 locations
Unlimited ATM fee reimbursements

Interest: Non-interest-bearing account
Fees

Paper statements: $5
Wire transfers: Incoming, free; outgoing domestic, $35; outgoing international, $45

Physical locations: No
Customer service

Evo virtual assistant
Phone: 844-999-2967
Via online banking

Additional features

Get access to funds up to two days early via Direct Deposit Express
Referral bonus for inviting friends
Integration with third-party peer-to-peer payment apps
Earn Perks With A New Checking Account
3. Capital One
Capital One offers a free 360 Checking account that includes integration with Zelle for easy peer-to-peer payments, plus additional features to make banking easy.
ATM access

70,000-plus fee-free ATMs
No fee for out-of-network ATM use

Interest:

0.10%

APY for all balances
Fees

Overdrafts: $35 after next-day grace period
Paper statement: $5
Checks: $7 per 50; $11 per 100
Wire transfer: Free incoming; $30 per outgoing domestic

Physical locations: Yes
Customer service

Phone: 800-655-2265, 8 a.m. to 11 p.m. ET
Automated service available 24/7

Additional features

Next Day Grace delays overdraft fee by one business day to allow time to make deposit
Real-time alerts about account activity
Debit card with $0 fraud liability, plus lock and unlock features
Receive paycheck up to two days early

4. Chime
*Chime is a financial technology company, not a bank. Banking services provided by, and debit card issued by, The Bancorp Bank, N.A. or Stride Bank, N.A.; Members FDIC
Here's what you can expect when you open a free checking account with Chime.
ATM access

60,000-plus free in-network ATMs

Interest: Non-interest-bearing account
Fees

ATM and over-the-counter withdrawals: $2.50 at non-network machines

Physical locations: No
Customer service

844-244-6363, 24/7
Via Chime mobile app

Additional features

Send money via Chime's own platform
Checkbook feature to request free checks via mail
Instantly disable debit transactions in the app
Google Pay and Apple Pay supported
Early paycheck
Round up feature on purchases for savings account holders
Earn Perks With A New Checking Account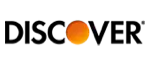 5. Discover
The Discover Cashback Debit account is a robust option for fee-weary consumers. In fact, this account pays you via cash-back rewards. Here's what else you'll get:
ATM access

Over 60,000 domestic ATMs
Free withdrawals

Interest: Non-interest-bearing account
Fees

Outbound wire transfer: $30

Physical locations: Mostly online; corporate branch located in Greenwood, Delaware
Customer service

Phone: 800-347-7000
24/7, including evenings, weekends and holidays

Additional features

1% cash back on up to $3,000 in debit card purchases each month
Zelle after 90 days
Free checks

6. E-Trade
The E-Trade Checking account is a non-interest-bearing account with these features:
ATM access

Use any ATM
No fees charged by E-Trade

Interest: Non-interest-bearing account
Fees

Wire transfer:$25 per outgoing made by phone

Physical locations: Yes (currently closed due to COVID-19)
Customer service

Phone: 800-387-2331
Additional features
Initial checks free
Money transfers via E-Trade platform
Free bill pay
Transfer money to/from other financial institutions
Same-day wire transfers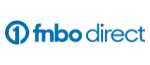 7. FNBO Direct
The FNBO Direct Online Checking account features standard online and mobile checking services with just a nominal $1 deposit to open, as well as the following:
ATM access

No fee at any Allpoint ATM
$1,000 limit per 24 hours

Interest:

0.15%

APY
Fees

Overdrafts: $33, maximum four per day
Wire transfers: Free incoming, $15 domestic outgoing
Popmoney service fee: $10 next day, $5 check issuance

Physical locations: Yes, in select states
Customer service

Phone: 877-370-3707
Secure email via FNBO Direct website

Additional features

No stop-payment fees
Popmoney money transfer service
Digital payments via Apple Pay, Visa SRC, Samsung pay
Account alerts
Budgeting tools

8. One
One offers envelope budgeters an easy way to organize their expenses into categories called Pockets.
ATM access

Access 55,000 ATMs in Allpoint network
Fee-free access

Interest

1.00% APY on Save Pocket up to $5,000 without a qualifying direct deposit or up to $25,000 with a qualifying direct deposit
3.00% APY on Auto-Save Pocket up to $1,000 per month

Fees: None
Physical locations: No
Customer service

Phone: 855-970-1919, 9 a.m. to 5 p.m. PT, Monday through Friday
Email
Chat: Available 8 a.m. to 5 p.m. PT, Monday through Friday
Submit a request for assistance via its website

Additional features

App integrates checking, savings and credit line
Unlimited number of free Save Pockets
No integration with Zelle, but Zelle app isn't blocked
Compatible with Cash App
Free ACH transfers
Overdraft protection (subject to approval)
Early paycheck
12% APR credit line (subject to approval)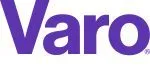 9. Varo
Varo is a full-service online bank geared especially toward those who deposit cash infrequently, as you'll have to make those deposits when checking out at Green Dot Reload @ the Register participating retailers or purchasing Green Dot MoneyPaks at those locations. But there are no account fees, and you can apply online or via the app in just a few minutes.
ATM access

55,000-plus fee-free Allpoint ATMs
No foreign transaction fees

Interest: Non-interest-bearing account
Fees

$2.50 per out-of-network ATM transaction
Up to $5.95 retail service fee for cash deposits

Physical locations: No
Customer service

Phone: 877-377-8276
Email support@varomoney.com

Additional features

Early paycheck
Can round transactions to nearest dollar to build savings
Automated transfers to savings account
Pay via Apple Pay, Google Pay, PayPal, Cash App or Venmo
Wire transfers not available
What To Consider When Opening a Checking Account
Fees aren't the only thing you need to watch out for when you open a new checking account. Here are some other factors to consider:
New-customer bonuses: Promotional bonuses reward you for opening an account. You'll likely have to meet eligibility criteria, such as receiving a certain number of direct deposits into the account, to qualify.
Rewards for being you: Some banks, such as U.S. Bank, waive fees and/or offer special accounts or benefits for students, seniors and current and past members of the armed forces.
Account limitations: Some banks allow you to make transfers via a service like Zelle but limit how much you can transfer per day. Your ATM withdrawals and debit-card purchases might have limits, too.
Relationship perks: Banks often reward customers who open multiple accounts at the bank or maintain high balances. Relationship rewards might earn you better interest rates on your deposit accounts or rate discounts on mortgage and other loans.
Terms and conditions: Even no-fee, no-minimum banks have some limits on how long you can keep your balance at $0.
Kelli Francis contributed to the reporting for this article.
GOBankingRates is a personal finance and consumer interest rate website owned by ConsumerTrack Inc., an online marketing company serving top-tier banks, credit unions and other financial services organizations. Some companies mentioned in this article might be clients of ConsumerTrack Inc., which serves more than 100 national, local and online financial institutions. Rankings and roundups are completely objective, and no institution, client or otherwise, paid for inclusion or specific placement. Any opinions, analyses, reviews or recommendations expressed in this article are those of the author alone and have not been reviewed, approved or otherwise endorsed by the companies included in the article. All fees and rates are subject to change at the issuers' discretion. Some interest rates might be short-term or promotional offers only, and it is possible additional terms and conditions must be met to obtain the interest rates listed. Rates and availability might vary by region. Verify terms and conditions before opening an account.
GOBankingRates bases its assessment of "best" and "top" products on the above-stated parameters to create a baseline for comparison. This assessment is an approximation of "best" and "top" designed to help consumers find products that might be appropriate for them. There could be other options available as well. Consumers should consider various options appropriate for their circumstances.
Rates are subject to change; unless otherwise noted, rates are updated periodically. All other information on accounts is accurate as of Jan. 2, 2022.
Earn Perks With A New Checking Account