Study: Best Checking Account Rates Today
Your checking account is one of the primary tools you use to monitor, manage and move your money. But when was the last time you looked at your checking account as an investment? When you choose an interest-bearing account, it can act like an investment. With an interest checking account, your money is working for you and growing to build your bottom line every day. The best checking account rates can even outperform other accounts more traditionally used to earn interest, such as savings accounts and certificates of deposit.
To help you earn more, GOBankingRates ranked the top checking account rates available today based on its ongoing survey of deposit rates offered by more than 4,000 financial institutions in the U.S. each month. Read on to see where you can open a checking account with an impressive interest rate.
Related: 10 Best Checking Accounts of 2015
Checking Account Rates Today
In its survey, GOBankingRates found that many local banks and credit unions offered high checking rates, up to 7.50% APY. Often, however, the rates offered by these local institutions have limits and can only be earned on a small portion of a balance, such as only the first $500 or $1,000.
While national banks' checking account rates were typically lower — the highest was 1.40% APY — they don't have the same limits on the balances that can earn the high rates. Many national banks do, however, have other requirements to earn the advertised rate, such as meeting certain balance minimums, having direct deposit or using one's debit card. Online banks tend to offer higher rates than brick-and-mortar institutions.
Some institutions' interest checking accounts also carry higher monthly fees and have stricter requirements to waive monthly fees. This restriction means that, unless you keep a high balance in your checking account, it might be smarter to opt for a free checking account. Otherwise, your earnings could quickly get eaten up by monthly fees as high as $30.
9 Best National Checking Account Rates
Of the national and online checking accounts surveyed by GOBankingRates, the average rate is 0.22% APY. The highest checking account rate among national and online banks was more than six times the average at 1.40% APY. With the 0.22% APY, you'll earn just $2.20 a year per $1,000 deposited, whereas the higher rate would give a return of $14 per year or $1.17 a month. Either of those earnings could be quickly wiped out by high fees, however, so make sure you can meet the balance requirements and understand the terms of the account to have the fees waived.
Here are the 10 best checking account rates you can currently get at national and online banks, with tied rates indicated with the same rankings:
1. EverBank's Yield Pledge Checking Rate: 1.21% APY
EverBank's high 1.21% APY is an introductory offer for new customers for the first year. New customers will continue to enjoy higher-than-average rates for another. After the first year passes, standard tiered rates will apply on the checking account, which start at 0.25% APY.
The Yield Pledge Checking account is named for EverBank's commitment to keeping its rates in the top 5 percent of competitive accounts. On top of offering high rates, this checking account also has no monthly fee. You'll need a $5,000 deposit to open the account.
2. Bank of Internet
USA's 

Rewards Checking

Rate

: 1.25% APY

Bank of Internet USA offers a conditional 1.25% APY on its Rewards Checking account, which depositors can earn by meeting all three of the following requirements each month:
0.42% APY earned for $1,000 or more in direct deposits received
0.42% APY earned with at least

10

debit card purchases of $3 or more
0.42% APY earned for 15 or more debit card transactions of $3 or more
Each of the rate bonuses is earned independently, so meeting even just one will earn the account holder a 0.42% APY and meeting two will get him 0.83% APY. The account carries no monthly fees.
3. Nationwide Bank's E-Checking: 0.60% APY
Nationwide Bank is an online direct bank that offers a competitive tiered rate on its E-Checking account. The highest rate, 0.60% APY, can be earned with $10,000 in the account. Balances of less than $10,000 will earn 0.30% APY, and balances under $2,500 earn 0.10% APY.
The account does have a monthly service fee of $8, but account holders can get it waived by meeting one of two criteria: Make one direct deposit and post eight debit card transactions monthly or maintain an average daily balance of $10,000 or more across all Nationwide Bank accounts.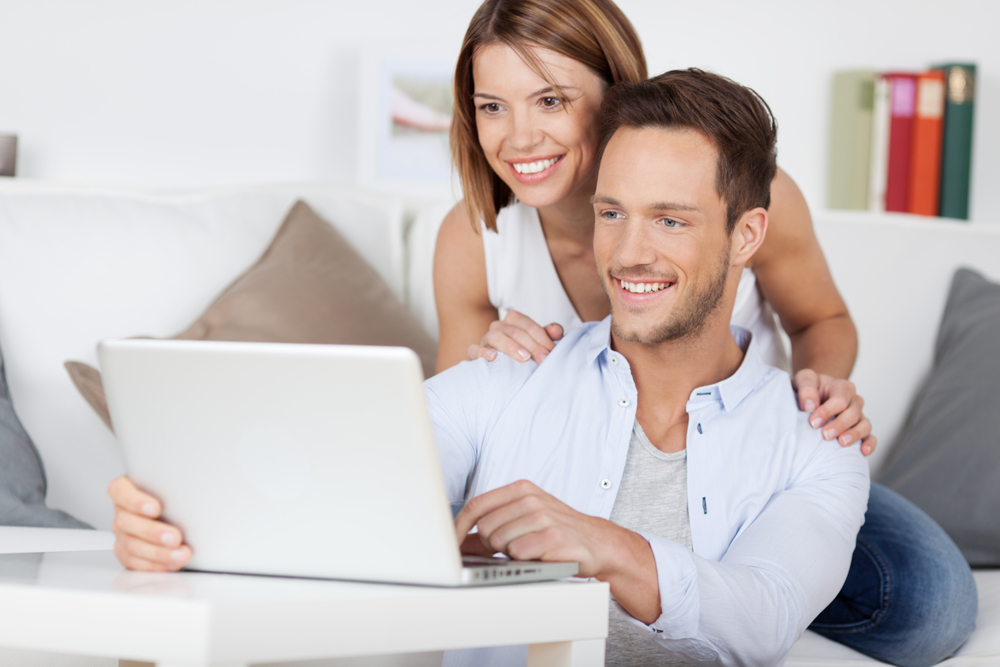 4. iGObanking.com's iGOchecking: 0.25% APY (tie)
It takes just $1 to open an iGOchecking account with iGObanking.com and start earning interest at a rate of 0.25% APY, which tied with Huntington Bank's checking account rate. Earnings for the iGOchecking account are compounded daily.
5. Huntington Bank's Huntington 25 Checking: 0.25% APY (tie)
The Huntington 25 Checking account offers a 0.25% APY for all balance amounts. Even better, it can help Huntington Bank customers get better returns on a linked savings or money market account by qualifying them for a 0.15% APY bonus. The checking product has a $25 monthly maintenance fee, however, and it will take a high $25,000 combined balance across deposit accounts to avoid it.
6. Capital One 360's 360 Checking: 0.20% APY
Online bank Capital One 360 offers a 0.20% APY on its 360 Checking account, and thanks to zero monthly maintenance fees, depositors will keep the interest they earn. Account holders with large checking balances can earn even higher rates — 0.75% APY on balances of $50,000 and up, and 1.00% APY on $100,000 and over.
7. Presidential Bank's Checking: 0.12% APY
Presidential Bank offers a 0.12% APY for balances up to $25,000 on three of its checking products: Checking PLUS, Internet Checking and Super Checking. Balances of $25,000 and more will earn a slightly lower rate of 0.10% APY. Each of these accounts charges a $5 monthly fee unless balance minimums are met, which are $500 for Internet Checking and Super Checking and $1,000 for Checking PLUS. The bank's Special Checking account earns 0.12% APY on balances under $1,000 and 0.10% APY on balances of $1,000 or more. Presidential Bank is headquartered in Bethesda, Maryland and has locations throughout the Washington, D.C., area.
8. Zions Bank's Gold Checking Plus: 0.10% APY
The 0.10% APY offered by Zions Bank can be earned on deposits in its Gold Checking Plus account for all balances of $25,000 or more. Balances below $25,000 earn a 0.05% APY. The account has a $25 monthly fee, however, which requires a high $25,000 balance across deposit accounts and loans with the bank to waive the fee.
9. 0.05% APY From Four Different Banks
The No. 10 spot was a four-way tie among banks that offer a 0.05% APY rate on checking products. The national bank accounts offering this rate are:
See these banks' websites for further details on rate tiers, maintenance fees and more.
10 Best Checking Account Rates From Local Banks and Credit Unions
If you're shopping for the best checking account rate, then you might have the best luck checking out rates offered by credit unions and community banks in your area. Local financial institutions, particularly credit unions, tend to offer checking account rates above and beyond those found at national banks.
These rates topped out at 7.50% APY, which is more than five times the highest national checking account rate of 1.40% APY. Even the No. 10 local checking account rate of 5.00% APY beats the best national checking account rate by 3.5 times.
All of these rates have balance limits and are only offered on a base portion of the money deposited. Many also carried similar requirements to those of some online banks, including a minimum number of debit transactions or direct deposit requirements. Even with these terms, however, account holders will still see impressive returns with these 10 best checking account rates from credit unions and community banks.
Related: 12 Best Checking Account Promotions Today
1. Landmark Credit Union's Premium Checking: 7.50% APY
The impressive 7.50% APY offered by Landmark Credit Union is earned on all balances up to $500, with balances over that amount earning interest at a rate of 0.20% APY. Even with the balance limits on the 7.50% APY, depositors would still earn an impressive $37.50 a year on the first $500. Plus, this checking account has no monthly fee and no minimum balance requirements. Landmark Credit Union is based in Wisconsin and serves Milwaukee, Madison and surrounding communities.
2. Seattle Metropolitan Credit Union's Feel Good Checking: 6.14% APY
Members of Seattle Metropolitan Credit Union can earn 6.14% APY on the first $500 deposited in a Feel Good Checking account, which would return $30.70 in a year. The credit union will donate $20 to a nonprofit partner of the depositor's choice when the account is opened. The account has no monthly fees.
3. Gateway Metro Federal Credit Union's E*Hanced Checking: 6.02% APY
Gateway Metro Federal Credit Union serves St. Louis, Mo., and nearby areas and offers a rate of 6.02% APY on its E*Hanced checking. Because it offers a higher balance limit of $1,500, depositors can earn up to $90.30 a year at this impressive rate. The account holder is required to make 15 transactions with the GMCU Visa debit card linked to the account to qualify for this rate.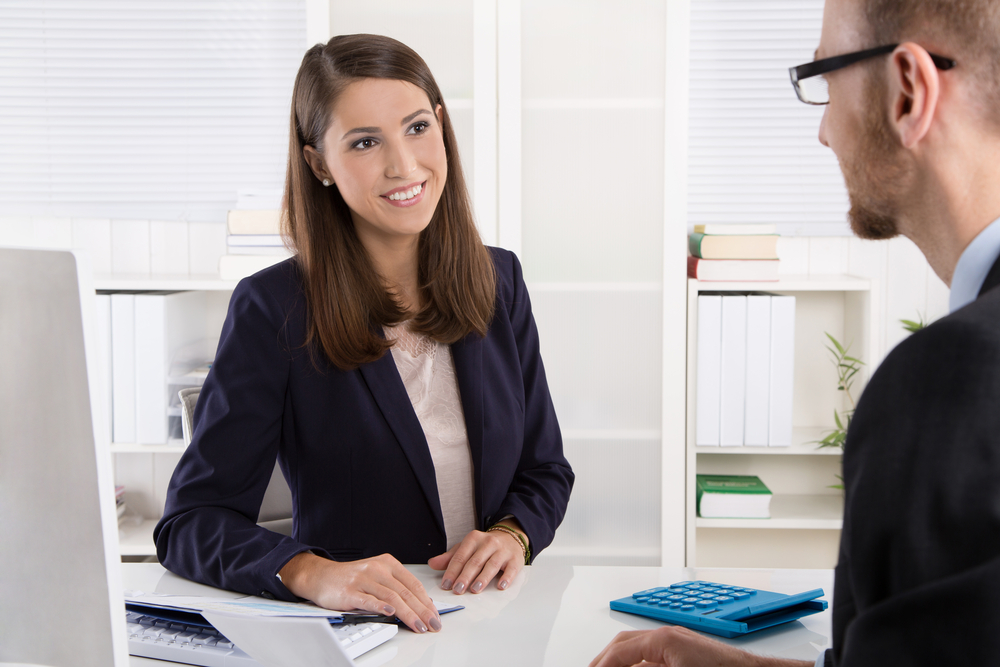 4. School Employees Credit Union of Washington's ADDvantage Checking: 6.00% APY (tie)
Balances of up to $500 held in an ADDvantage Checking account from School Employees Credit Union of Washington can earn interest at a rate of 6.00% APY, for earnings at $30 in a year. Balances of $500.01 and up earn interest at a 0.05% APY. The ADDvantage Checking account is offered only to members who use direct deposit or payroll deduction, and it has no monthly fees. School Employees Credit Union of Washington is based in Seattle.
4. Georgia Heritage Federal Credit Union's E-Account Checking: 6.00% APY (tie)
Georgia Heritage Federal Credit Union also offers a 6.00% APY on balances up to $500; balances of $500 and above earn a 0.10% APY. The account has no minimum balance requirement. Georgia Heritage Federal Credit Union serves Savannah, Ga., and nearby communities.
6. Consumers Credit Union's Free Rewards Checking: 5.09% APY
A rate of 5.09% APY is offered on deposits up to $20,000 with the potential to earn $1,018 on the account in a year. Members of Consumers Credit Union can earn this rate by meeting certain requirements on a Free Rewards Checking account, including using the debit card for the account 12 times or more in a month. The 5.09% APY is the highest promotional rate offered on this account, but account holders can also earn 3.09% APY on balances up to $10,000 or 4.09% APY on balances up to $20,000 by meeting fewer conditions. Consumers Credit Union's service area covers Waukegan, Ill., and nearby communities.
7. SAC Federal Credit Union's Saver's Advantage Checking: 5.01% APY
The Saver's Advantage Checking account offers an impressive 5.01% APY on balances up to $1,000; potential earnings for this rate are $50.10 in a year. Requirements to earn this rate include making 12 debit transactions a month totaling $120 net, enrolling for eStatements and having a recurring monthly direct deposit into the account. SAC Federal Credit Union serves Omaha, Neb., and surrounding areas.
8. On The Grid Financial's CU Power Checking: 5.00% APY (tie)
On The Grid Financial (formerly Georgia Power Federal Credit Union), located in Atlanta, offers a 5.00% APY on balances of $100 to $1,499 in its CU Power Checking account. Balances of $1,500 to $24,999 earn interest at a competitive rate of 2.00% APY. Account holders can earn $74.95 for the first $1,499 deposited in the account each year.
8. Honor Credit Union's Benefits Checking: 5.00% APY (tie)
Deposits with balances up to $5,000 can earn an interest rate of 5.00% APY with the Benefits Checking account from Honor Credit Union, which serves communities in Michigan. Depositors could earn $250 a year by maintaining a $5,000 balance plus another 1.00% APY on balances up to $10,000. Another benefit of this account is ATM surcharge reimbursements up to $20 a month.
8. America's Credit Union's Perk Checking: 5.00% APY (tie)
The Perk Checking account "rewards ACU members that frequently use their debit card and online bill pay," according to America's Credit Union's website. It does so by offering a high 5.00% APY on the first $1,000 in the account if the account holder makes 10 debit transactions monthly and pays two bills from the account through the credit union's online bill pay service. Balances over $1,000 do not earn interest. This credit union primarily serves the Fort Lewis, Wash., area.
Methodology: Data was compiled via the GOBankingRates interest rate database and verified against the individual institutions' websites. Annual percentage yield was based on the highest available for a personal account on balances of $50,000 or less and on the minimum deposit required to open an account. Note that some interest rates might be short-term or promotional offers only, and it is possible additional terms and conditions must be met in order to obtain the interest rates listed. Rates and availability might vary by region. All checking account data was last verified as of June 25, 2015; terms and conditions are subject to change at any time at the discretion of individual financial institutions. Please verify terms and conditions before opening an account.