Guide to Today's Best Checking Account Promos in San Diego
If you are on the hunt for a new San Diego checking account, you might want to keep an eye out for special promotions, which banks and credit unions often run to get new business. These can be simple opportunities to add a few extra dollars to your bank account.
Keep in mind, most promotions have terms and conditions that potential customers must meet before they qualify for a promotional bonus. Here are a few special promotions currently offered by San Diego financial institutions:
1. City National Bank

If you enjoy convenient options that are good for the environment, you might want to look at this bank's green checking account. This online-only account helps keep your bills paid without having to buy a checkbook.
This account allows for unlimited transactions. City National Bank waives ATM fees from other institutions up to $20 per billing cycle, so you can grab the cash you need when you need it without worrying about excess fees. Customers are required to maintain a daily balance of $1,000 to avoid an $8 monthly maintenance fee.
2. Hanmi Bank

If you are looking for a checking account that offers higher interest rates — among other bonuses — the Hanmi Bank bonus checking account is worth a look. This free checking account offers higher interest rates, unlimited check writing and ATM refunds.
To qualify for this account, individuals must make at least 10 debit card transactions and one deposit per month. Customers will receive an e-statement instead of paper statements each month. The interest rate is 0.05% if requirements aren't met.
3. Pacific Mercantile Bank

California residents can find significantly higher interest rates on their savings accounts at the Pacific Mercantile Bank with a premium interest checking plus account. The rates on this account apply to balances between $1,500 and $24,999.
In order to qualify for the Premium Interest Plus account, customers must make five transactions and one online bill payment of at least $25.
4. PacTrust Bank


For customers willing to keep more money in their checking accounts, PacTrust Bank offers another, higher-interest option. Bank account balances must stay at or above $10,000 to qualify for tiered, high-interest rates.
This account includes free checking, unlimited checks and online bill paying. Accounts lower than $10,000 do not earn interest.
5. Point Loma Credit Union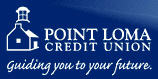 If you interested in saving a little money with your checking account, Point Loma Credit Union offers free checking and ATM refunds up to $10 per month. Interest rates are above average.
Also included are free e-statements, a free Visa check card, access to more than 28,000 co-op ATMs and free online checking. To qualify, customers must make a recurring direct deposit, have 12 debit card transactions and opt for e-statements instead of paper statements.
6. Wescom Credit Union

Platinum Signature members of Wescom Credit Union have access to special checking account. Benefits of the Platinum Signature Member Checking include waived monthly fees, five ATM fee waivers, two cashier's check fees waived per month and reimbursement of 12 overdraft transfer fees.
To qualify, credit union members must accumulate eight points over the course of a year. Points are accumulated through the use of bank services. To continue qualifying, bank accounts must have a direct deposit of at least $500.