How to Use iTunes, Amazon to Make Money Off Your Tampa Checking Account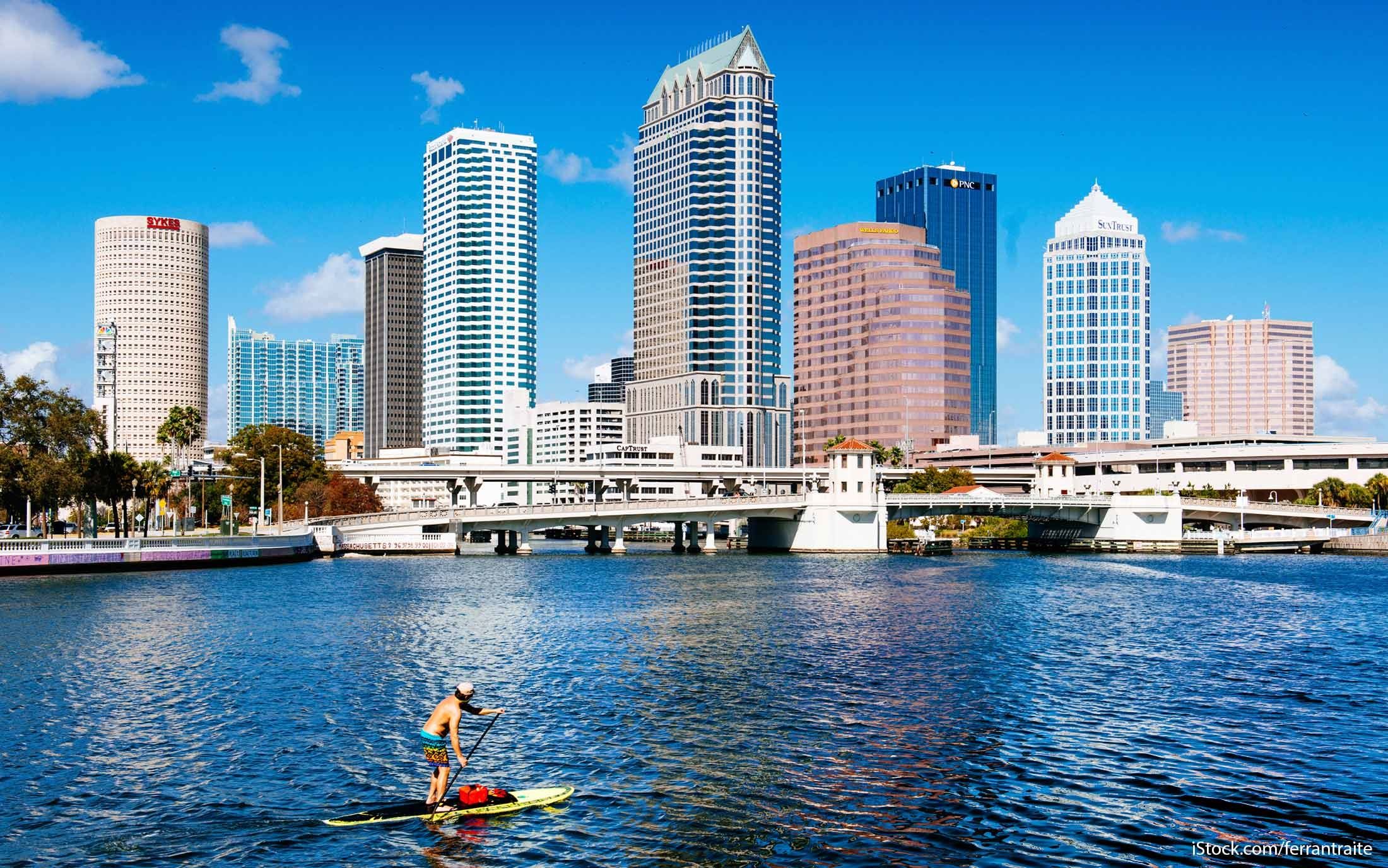 Tampa, Fla. has many enticing things going for it: from the weather, where it receives up to 361 days of sunshine annually, to a wealth of local financial institutions to choose from. When looking for the best checking account in Tampa, it's important to compare offerings from banks and credit unions to see which offers you the best perks.
Because there are so many Tampa Bay credit unions competing for your business, some have become creative in their offerings by issuing unique checking account rewards. As an illustration, if you use your debit card at the Florida Aquarium or the Lowry Park Zoo, some local credit unions offer you cash back on your purchases. Financial institutions will also encourage you to use your debit card as an incentive for other rewards.

Read: 4 Millennials Share How They Maximize Cash-Back Rewards
Take Advantage of Tampa Checking Account Rewards
To give you an example of some of these unique offerings, Florida Central Credit Union has a urTunes checking account. This is a free checking account that rewards you for making regular purchases on iTunes and Amazon. How it works is you can use iTunes or Amazon to buy anything from music to apps to games. In turn, Florida Central Credit Union will refund up to $5 of your purchases through iTunes or Amazon each monthly cycle.
If you choose to take advantage of accounts like these, it's important you plan ahead to ensure you receive the full benefit. One of the best ways to do this is to plan a download day, where you visit iTunes or Amazon to select the items of your choice then pay for them using your debit card. Moreover, if you use a subscription service through either Amazon or iTunes, it's important to update the payment information to have the debit card associated with the rewards charged, that way you can receive the rebates.
Make Sure You Qualify for Rebates
As for qualifying transactions, anything you purchase from Amazon or iTunes would qualify. For example, if you use Amazon's diaper service, or pay a reoccurring subscription such as HBO Go on iTunes, these purchases would help you receive the rebates provided you continually meet the other eligibility requirements assigned by your financial institution. Essentially, these checking accounts reward you for the things you already do, which is a great way to save money.
Other Checking Account Savings
Not only will you be refunded for $5 every month on your iTunes and Amazon purchases, once you sign up for the urTunes checking account, you'll earn a $10 iTunes and Amazon rebate. Now, if you purchase $5 worth of music every month on iTunes, you're saving yourself $60 annually. And that's a savings that can really add up. Not to mention, Florida Central will refund all your ATM fees nationwide; there is no limit.
It pays to find a checking account that rewards you for things you already do. Accounts that offer unique rewards such as rebates on monthly purchases from iTunes and Amazon can help you save money.
Florida Central Credit Union is a GOBankingRates client.