20 Ways Direct Deposit Helps You Become Rich

8 min Read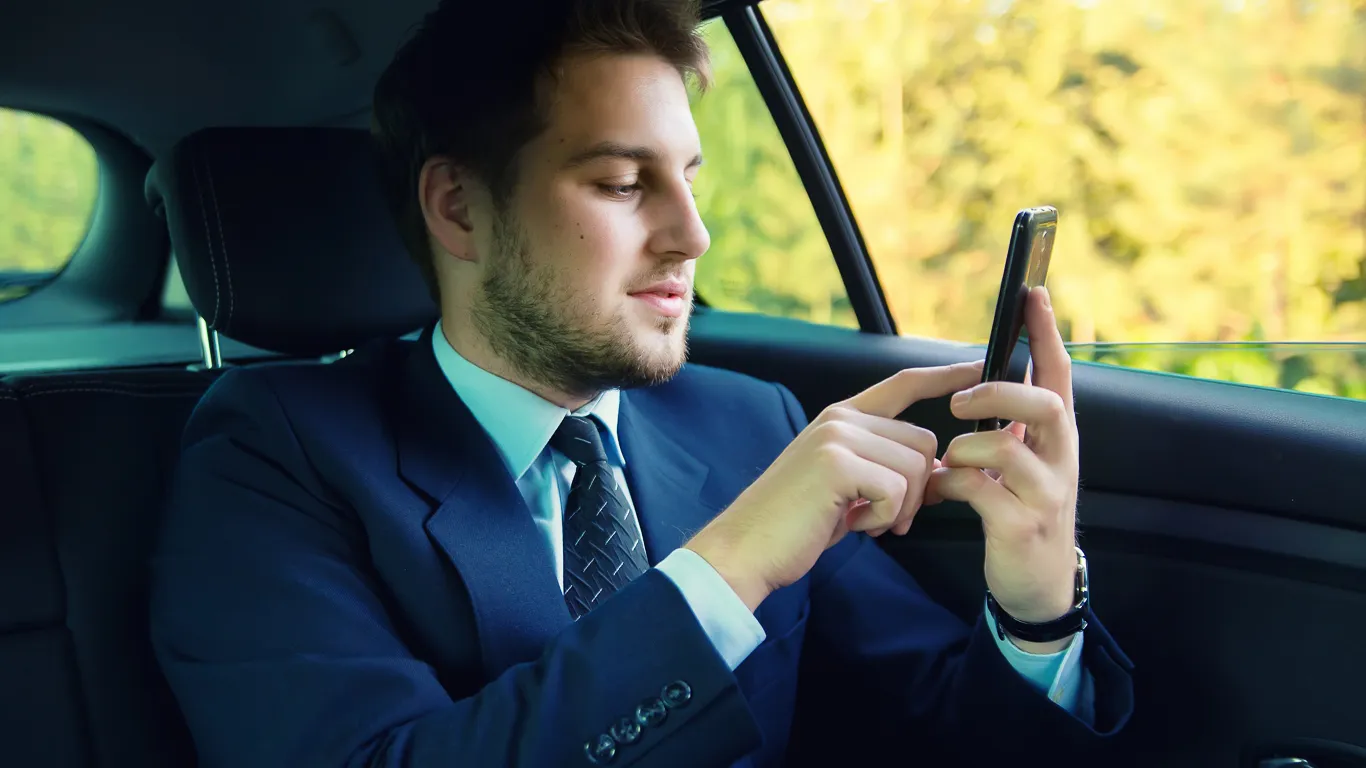 Money can affect your life in surprising ways. In fact, a 2016 survey on Love and Money by TD Bank showed that respondents who talk about money more often have a higher level of happiness with their significant other. Perhaps the same can be said for direct deposit: The more direct you are with your bank account, the better your chances for a higher level of happiness with your finances.
If you're not one of the 82 percent of U.S. workers currently using direct deposit, you should be. Not only can you avoid those tension-filled moments when you're waiting for a paycheck to land on your desk, you can actually end up benefiting financially, too. Check out how you can get rich by using direct deposit.
Earn Perks With A New Checking Account
1. Funds Are Available Sooner
Roll out of bed, sleepyhead. When you do, chances are your direct deposit check is already in your account. With direct deposit, you don't have to wait for your check to clear. That makes you the early bird in the financial worm game as you can put your money to work for you before you even head into the office.
2. You Dodge Monthly Fees
Monthly banking fees can cost you up to $12, depending on your bank, average balance and account type. Signing up for direct deposit can help you maintain minimum balance requirements and waive the monthly fee — and that means you'll have more cash in your account at year's end.
3. Savings Are Automated
Saving money for a new car, emergency fund or dream vacation? Your entire paycheck doesn't have to go into one checking account. Break up your deposit among multiple accounts so you can automatically save for vacation, emergencies or the proverbial rainy day each time you get paid.
4. You Earn Cash Rewards
You can take advantage of available bank promotions that actually pay you for using direct deposit. For example, thanks to TD Bank's Perfect Checking Match promotion's variety of tiered offers, you can earn up to $300 if you open a qualifying checking account and have direct deposits totaling $2,500 or more within 90 days — that's just $833.33 per month.
5. … Even If Your Deposits Are Small
Even if you have smaller direct deposits, you can find an account that rewards you for them. During TD Bank's Perfect Checking Match promotion, having a TD Simple Checking account and $500 in direct deposits in 90 days earns you an extra $150. That's a 30 percent payout for doing the minimum.
6. You Save Valuable Time
Whether you make $100 an hour or $100 a day, your time is worth money. Direct deposit lets you skip the trip to the bank and avoid those long lines, too — so you can spend time doing what you want, rather than waiting to put money in your account.
Find Out: How Long Does Direct Deposit Take?
Earn Perks With A New Checking Account
7. You Never Miss a Bill
Late payments can cost you $38 or more in fees. With direct deposit, you don't have to wait for a check to clear; you can feel confident setting up automatic bill payments so you never pay a late fee.
8. You Avoid Post-Holiday Bank Lines
The first business day after three-day holiday weekends can mean longer lines at the bank as customers bring in deposits. But you can wave as you drive right past the bank those days, knowing your directly deposited funds are already in your account.
9. You Spend With Confidence
Direct deposit ensures the money is in the bank so you don't have to worry whether your paycheck has cleared when you use your debit card. In fact, you can even earn money by spending when you take advantage of banks that offer a bonus for making payments with your debit card.
TD Bank is currently offering customers $50 for opening any personal checking account except Student Checking, and making at least $500 in debit card purchases within 90 days. That means you're earning money, even as you're spending it.
10. You Prevent Mailbox Theft and Other Check Fraud
Getting a check stolen from your mailbox or lost in the mail usually results in a long process — and a big headache — to get it replaced. If you're a recipient of federal benefit checks, you can avoid the threat of check fraud by using direct deposit, too.
"Direct deposit is a safe and convenient tool to manage your day-to-day finances," said James Capolongo, TD Bank's head of consumer deposit products. "It helps customers automatically receive regular deposits such as Social Security checks, pension payments, annuity payouts and more directly into a checking or savings accounts," he said. Sign up through the U.S. Treasury Department's Go Direct website to have your veterans compensation, Social Security income or pension payments arrive in your account via direct deposit.
Earn Perks With A New Checking Account
11. You Get Paid to Save
Another offer banks frequently promote is one that rewards you for maintaining a high account balance. In other words, you'll get paid to save. Some banks offer rewards in the form of cash bonuses, and some offer increasing levels of interest. Direct deposit makes it easy for you to increase your bank balance and become eligible for such perks.
12. You Spend Less on Gas
A sedan costs an average of 57 cents for each mile you drive by the time you factor in gas, insurance and upkeep. A 2-mile trip to deposit your check can cost you more than $118 a year if you get paid weekly — that's money that could go toward building your wealth.
13. You Can Take That Sick Day
If you've ever woken up sick on a payday and forced yourself to go in to work just to collect your check, you know how helpful direct deposit is. Days when you wake up feeling under the weather, you can just roll over and go back to sleep — and rest easy because you know your paycheck's in the bank. Taking the time to get well will make you more productive when you return — and break the cycle of passing germs around the office. Not only will you be richer for your increased productivity, but everyone around you will be, too.
14. Your Dog Won't Eat Your Paycheck
When you have direct deposit, you don't have to worry about costly financial delays should a paper check get misplaced — or destroyed by an overenthusiastic pet. You'll still usually receive a paper stub from your employer, so Fluffy can still do her job as a paper shredder.
15. Bad Handwriting Won't Prevent You From Getting Your Money
Believe it or not, some companies still write checks by hand. If your boss has illegible handwriting, this means your bank can refuse the check if it's unable to read it. That can end up costing you: You won't have access to your money while waiting for a legible replacement — not to mention the time and gas for multiple trips to the bank.
Earn Perks With A New Checking Account
16. Your Money Keeps Working When You're on Vacation
When you're soaking up sunshine on a sandy beach, your paycheck shouldn't be collecting dust at the office waiting for your return. With direct deposit, you can go ahead and order another tropical drink with a tiny umbrella, knowing your money's been directly deposited and is earning you interest.
17. Free Time Is for Building Wealth, Not Running Bank Errands
Don't chew into your personal time by running your paycheck to the bank. Use direct deposit and leave personal days for creating artwork to sell at a craft fair, networking for your next job, working on your side business and other activities that will put more dough in your pocket.
18. You Can Make That Business Lunch
Don't miss an opportunity to network with colleagues or prospects over lunch by spending your time waiting in a bank line. With direct deposit, not only will you avoid a busy bank time, but the money will already be in your account to cover your tab.
19. You Avoid Overdrafts
With direct deposit, you don't have to worry about when your check will clear and when your funds will be available. Go ahead, make that investment or pay that bill without worrying that you'll have to pay an overdraft fee.
20. Maintain Financial Control the Way You Want
Be empowered to take control of your financial health and future by finding a bank that works with you to help make your dreams a reality.
"TD Bank is the human bank," said Capolongo. "That's why we offer customers personalized service to help them to find the perfect match of financial products and solutions." At TD, customers can have their deposit go to multiple accounts, and preplan, allowing them to maintain a budget and save smarter, Capolongo said.
About the Author