Wells Fargo Checking Account Review: More Access to Your Money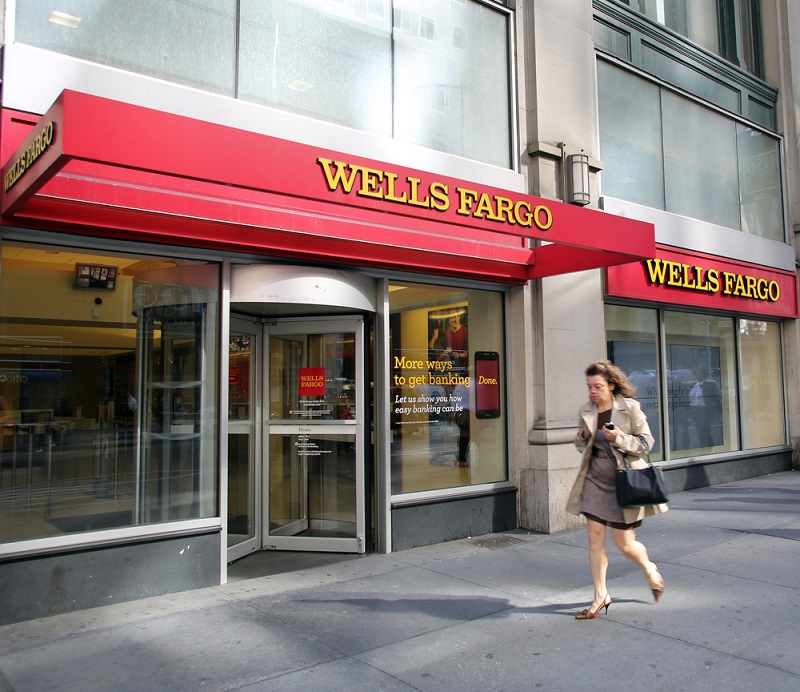 A checking account is a financial staple, and most people need an account to manage their bills and deposit their earnings. But just because your current bank offers checking products, that doesn't mean they're the best accounts out there for you. Even if you have a long-term relationship with your bank or credit union, you might be ready to close your checking account and find a new one elsewhere.
If you have a strong urge to break up with your current bank and explore other checking account options, Wells Fargo offers a number of attractive checking account products. The bank offers some of the most accessible checking accounts, with six options to choose from.
Keep Reading: Wells Fargo Ranked Best Bank of 2015 
Review: Wells Fargo Checking Accounts
Some banks only offer two or three checking account options, but Wells Fargo offers its customers a larger selection. Familiarize yourself with features of each checking account, and then decide which one is right for you.
1. Everyday Checking
If you're looking for a basic or simple checking account to manage bills, Wells Fargo's everyday checking is the perfect match. Open an account with a minimum deposit of $50, and pay a low monthly maintenance fee of $10. The bank waives the monthly maintenance fee if you complete 10 debit card transactions a month, if your qualifying total direct deposits (salary, pension, Social Security, etc.) total $500, if you maintain a $1,500 minimum daily balance, or if you have a linked Well Fargo Campus ATM or Campus Debit Card. If you're between the ages of 17 and 24, the monthly maintenance fee drops to $5.
2. Preferred Checking
A savings account isn't the only way to grow your balance. You can earn an APY with Wells Fargo's Preferred Checking Package. There's a minimum opening deposit requirement of $50 and a $13 monthly maintenance fee with online-only statements, or a $15 fee with paper statements. You can avoid the monthly fee by having $10,000 in combined minimum deposits or by linking your interest checking account to your Wells Fargo Home Mortgage.
3. PMA Package (Premier Checking)
This interest-earning checking account offered by Wells Fargo is designed specifically for customers who maintain higher balances in their accounts. Link this checking account to your other eligible Wells Fargo accounts, and enjoy a higher interest rate, discounts and fewer fees. The bank will waive the $30 monthly maintenance fee if you have $25,000 or more in qualifying linked accounts, or if you have more than $50,000 in combined banking products such as a brokerage account or credit balances.
4. Teen Checking
Teenagers between the ages of 13 to 17 (18 in Alabama) can open a Teen Checking account with an adult co-owner. It's the perfect account for teens to jump-start their personal finances and become accustomed to managing their money. Teens can manage their accounts 24/7 and take advantage of tools such as My Spending Report with Budget Watch to obtain budgeting skills. There's no monthly maintenance fee with online-only statements, but there is a $3 fee with paper statements.
5. Opportunity Checking
Maybe you've made some banking or credit mistakes in the past, and you're looking to make a fresh start. If so, Wells Fargo has a checking account specific to your needs. The bank's Opportunity Package has a $50 minimum opening deposit, and a $10 monthly maintenance fee. The bank waives the fee if you meet one of the following conditions:
You make at least 10 debit card purchases a month
You maintain a minimum daily checking account balance of $1,500
Your direct deposits are at least $500 per statement cycle
Read: Why No Credit Trumps Bad Credit When Opening a Checking Account 
6. At Work Package
If the company you work for participates in Wells Fargo's At Work banking program, you might be eligible for a Wells Fargo At Work Checking account. This account might be ideal if you have at least $1,000 in qualifying direct deposits or at least $7,500 in combined deposit balances. If so, you can waive the $12 (online-only statements) or $14 (paper statements) monthly service fee, but only if you open the account package as well. The complete At Work Package includes:
At Work Checking account
Wells Fargo Way2Save Savings account
Online banking with bill pay
A debit card
As an interest-earning account, the Wells Fargo At Work Checking account is also a way for you to save and earn money.
What You Get With a Wells Fargo Checking Account
Ultimately, you have to decide which Wells Fargo account is right for you. But no matter which one you choose, all checking options feature basic services. Open a checking account, and you'll receive a debit card with zero liability protection, so you're never liable for unauthorized transactions if you promptly report the misuse. Wells Fargo also offers 24/7 fraud monitoring with its checking accounts, which can help identify fraudulent activity early. And with the bank's online and mobile features that come with the checking accounts, you can monitor your account from any location at any time. Plus, you can check your balance, pay your bills and more from your computer or mobile device.
How to Open an Account With Wells Fargo
If you're ready for a change, make a switch to Wells Fargo. Visit the bank's official website, and choose the checking account that's right for you.
Photo credit: Northfoto / Shutterstock.com