Do Recent Citigroup Layoffs Signal More Trouble in the Banking Industry?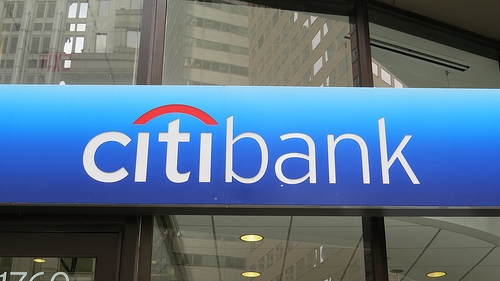 The banking industry has seen its share of ups and downs over the past few years, particularly following the financial crisis of 2008. And while many have been able to get back on track recently, difficulties have not been completely eliminated.
Nothing showcases the industry's troubles more than the recent mass layoffs at Citigroup. After announcing its plans to cut thousands of jobs, it's more evident than ever that changes are still need to get banks back on track.
Citigroup Cuts 11,000 Jobs Worldwide
On Wednesday, Citigroup Inc. announced plans to cut 11,000 jobs worldwide, which amounts to approximately 4 percent of the bank's total workforce, starting in 2014.
The company has shared in recent years its need for reorganization and cost cutting. Between 2007 and 2011, the company announced over 96,000 in layoffs due to complaints from investors that expenses for the company need to drop.
According to reports, the bank's quarterly operating expenses are similar to levels in 2006, yet quarterly income has now dropped to less than that of 2006 levels.
The job cuts, in addition to other reorganization efforts, will help to save an estimated $1.1 billion in annual savings, according to the company. Citigroup says it hopes to shrink down to a more manageable and profitable size.
Job Cuts a Sign of Banking Industry Troubles?
Reports show that about 35 percent of Citigroup's fourth-quarter restructuring charges will be taken in the global consumer banking unit. This unit will have more than half — about 6,200 — jobs cut.
The company also plans to shed about 84 branches in five countries, with more than half of those branches being in the United States.
Some wonder whether the mass job cuts, along with thousands from other banks in recent years, is a sign of banking industry troubles. Like many other sectors, the banking industry is struggling to remain profitable in this tough economy.
Experts say that the industry is trying to adapt to tightening banking regulations, weak housing and extremely low benchmark interest rates, which means while the industry may not be in deep trouble, banks are continuously trying to find ways to remain profitable.
As a result, we may see more cuts from banks, including Citigroup. As told to The Guardian by Michael Yoshikami, the founder of Destination Wealth Management, "I do think there's more fat to cut, and I think this is just the first wave of additional costs cuts and restructuring."
Image: bruceg1001