Citizens Bank Review: Competitive Checking and Online Banking Options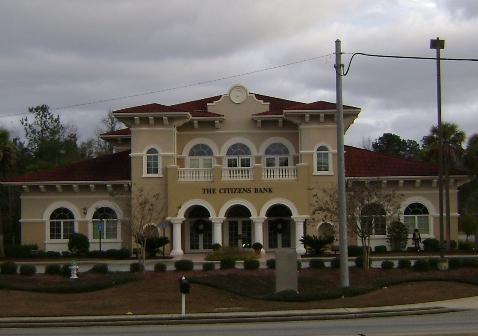 When you are ready to open a new bank account or apply for a loan, there might be numerous options in your local area. You may lean toward a financial institution that's closest to your home or work, or you might choose a bank based on the recommendations of family and friends. Both factors can help in the selection process, but for the best banking experience, there are other factors to take into consideration.
If you are looking for a bank with a small community feel and plenty of financial products, consider an account with Citizens Bank. Headquartered in Providence, Rhode Island, Citizens Bank has approximately 1,400 branches and 3,600 ATM locations in the U.S.
Citizens Bank Review – Products and Services
An overview of financial products offered by Citizens Bank can help you determine whether this institution meets your financial needs.
1. Checking Accounts

Open a regular checking account with Citizens Bank and enjoy unlimited access to your online account. There's also the option of direct deposit and overdraft protection.
A regular checking account with the bank does not earn interest, but Citizens Bank offers two types of interest checking accounts: Circle Gold Checking with Interest and Personal Checking with Interest. The minimum deposit to open a checking account ranges from $50 to $250.
2. Savings Accounts
Most people know the importance of saving money for a rainy day — a Citizens Bank savings account can help you plan for emergencies and the future.
Choose between five different savings account options with minimum opening deposits between $0 and $25. The bank also features three money market options to grow your cash faster, plus the option of opening a certificate of deposit. Citizen Bank CD rates are competitive and you can open a CD with as little as $1,000. Choose a CD term that best fits your financial lifestyle.
3. Student Options
Are you a student looking to take control of your finances? Whether you are opening your first bank account or need cash for school, Citizens Bank can help. Manage your money with a Green Checking or a Green Savings Account. These accounts require a minimum opening deposit of $50 and $25, respectively. As a private student loan lender, Citizen Banks has college loans with competitive, low rates and flexible repayment options.
4. Credit Cards
A Citizens Bank credit card can help improve your credit score and save you money. Three options are available: The GreenSense Platinum MasterCard, the Platinum MasterCard and the Platinum Cash Back MasterCard.
Apply today and enjoy a low rate and no annual fee. Choose a cashback rewards credit card and earn 5 percent cash back on qualifying purchases, plus 1 percent cash back on all other purchases. Enjoy other perks, such as emergency travel assistance, travel insurance and auto rental insurance.
5. Mortgages
Before applying for a mortgage loan elsewhere, discover your options with Citizens Bank. Citizens Bank mortgage rates are reasonable, and you can choose between a fixed rate or an adjustable rate home loan.
Other home loan options include refinances, jumbo mortgages, home equity loans and home equity lines of credit. You can view updated rate information directly on the bank's website, as well as compare your mortgage options.
6. Investments
Whether you are planning for retirement or want to explore investment options — mutual funds, stocks and bonds — Citizens Bank can point you in the right direction. An investment consultant can review your long-term goals and develop a financial plan to help you accomplish these goals.
Pros of Citizens Bank
This bank offers a wide variety of financial products, which is a plus for account holders who need more than a checking or savings account. Additionally, Citizens Bank online banking has been praised by several customers. These customers enjoy the convenience of being able to monitor and manage their accounts online and/or from a mobile device, and they feel that the system is incredibly user-friendly.
Some branches remain open until 7 p.m. on weekdays, which is another plus.
Cons of Citizens Bank
Every bank is bound to have a handful of complaints, and Citizens Bank is no different. Although customers praised the bank's electronic features and product lineup, there were several complaints about huge overdraft fees and hidden fees. The number of Citizens Bank locations also didn't set well with some customers, as the bank is only located in 12 states.
Is Citizens Bank a Good Choice?
Citizens Bank is an excellent choice if you're looking to grow your savings faster and earn interest on your checking account. This bank is also a strong contender if you rarely visit branches in-person and prefer the convenience of online or mobile banking. From personal banking to investment options, your money is in good hands with Citizens Bank.
Photo: Michael Riviera