12 Credit Unions and Banks With Black Friday Promotions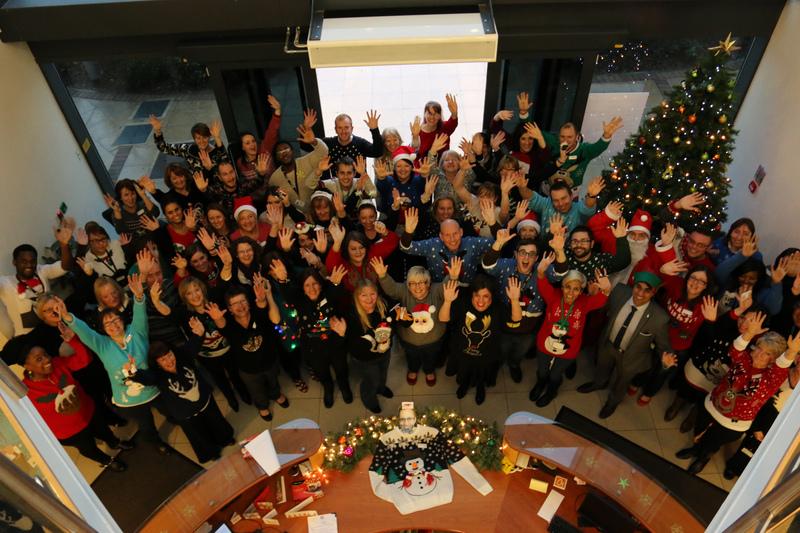 With Black Friday beginning on Thursday at major retailers like Walmart this year, the annual hype surrounding the retail holiday is spilling over from the retail sector into other industries. Namely, banks and local credit unions are joining the fray, offering special products, APYs, discounts — and even gift cards — to those who want a good deal on a banking service.
Not every Black Friday deal is worth lining up around the block, but if you're in need of a better bank account or a personal loan for the upcoming holiday season, opting to nab a deal from a financial institution might lead to better savings than those offered by retail stores, especially if the offer means a low-rate APR on a loan or cash incentives.
GOBankingRates rounded up 12 credit unions and banks offering Black Friday promotions this year.
Related: Black Friday 2014 Guide: Store Hours, Doorbusters and Tips
Financial Institutions Offering Black Friday Promotions
1. 1st Financial Federal Credit Union

The Missouri credit union is hosting a Black Friday sale for the whole month of November. Members can obtain auto loans as low as 2.49% APR for terms up to 60 months and $100 cash incentives for refinances from other lenders. Members can apply online, by phone or in person, and must do so by Nov. 29.
2. Bank-Fund Staff Federal Credit Union

To help shoppers avoid the pitfalls of high-interest retail financing, Bank-Fund Staff Federal Credit Union is offering fixed-rate personal loans for 5.99% APR for five years with no collateral required. The Black Friday Loan Special is available in the District of Columbia and ends Nov. 30.
3. Castle Bank
Customers of this Illinois bank who use their Castle Bank debit or credit cards while shopping on Nov. 27 and Nov. 28 can bring their receipts into a branch between Nov. 29 and Dec. 6 to win up to $1,000 in its Black Friday Sweepstakes.
4. CP Federal Credit Union

This Michigan credit union is offering its Black Friday Loan for 7.50% APR for up to 24-month terms. The loan is available through Dec. 30 with a $3,000 limit and no application fee.
5. Credit Union of Southern California
Use your Black Friday purchases to make a difference in a child's life when you use your CU SoCal Visa credit or debit card. The credit union is donating 25 cents for every purchase made on Nov. 28 to the Children's Miracle Network, providing critical treatments, charitable care and equipment to a local Children's Miracle Network hospital.
6. Erie Community Credit Union

The Pennsylvania credit union is offering a Black Wednesday Loan Special; the sooner members visit the credit union, the lower their rates will be. Auto and signature loan rates will start at 0.99% APR and increase every 30 minutes.
7. Fiscal Credit Union

As a pre-Black Friday deal, the Southern California credit union is slashing its personal loan rates in half. From Nov. 19 to Nov. 26, personal loans are as low as 4.87% APR when you sign up for automatic repayment. Even better, the loan has a 60-day grace period before the first payment, keeping loan payments off your mind during the holidays.
8. Granite State Credit Union
This New Hampshire-based credit union is offering a Black Friday loan sale, with personal loans starting at 7.76% APR.
9. Heritage Credit Union
Black Friday Personal Loans are available for 4.99% APR until Dec. 31 from this Wisconsin and Illinois-based credit union.
10. Members Advantage Community Credit Union

Members of this Vermont credit union can take advantage of its Black Friday Loan Special, offering personal loans at a low 1.00% APR for up to 12 months. Members can borrow up to $1,000 and shop with cash in hand on Black Friday.
11. Nutmeg State Federal Credit Union

This Connecticut credit union will be offering three deals on Nov. 28. Personal loans will be available for 4.99% APR; Visa credit cards will come with double the rewards points; and those who refinance their vehicles with the credit union will receive $300 cash back.
12. Service Credit Union

The credit union's Black Friday Deal Days extend from Nov. 22 to Nov. 28, and include a 2.00% APY on its 15-month savings certificate with a $1,000 minimum deposit, 2.00% APR discount on its personal loans (now down to 6.99% APR), and $100 or a gift when members open a checking account with direct deposit or refer a friend. Deals are available online or in branch.
Rates, terms and conditions were accurate as of Nov. 25 and verified against individual institutions' websites; however, rates can change at any time. As always, it's recommended you contact the financial institution with any questions before opening an account.
Photo credit: Bromford