6 Credit Unions That Make Blockbusters Like Spider-Man 2 Possible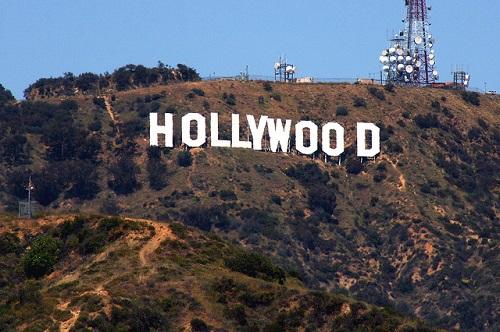 One of the perks of joining a local bank or credit union is that these types of institutions focus on the residents of a particular community and the specific financial issues they face. Most credit unions and local banks are committed to serving a local employer group or county — meaning the service will be most beneficial to those who qualify for membership.
Those who work in the entertainment industry, whether as an actor, director, editor, sound mixer, writer, producer or crew member, have access to a wide range of credit unions that will cater to their banking needs. Many industry employees lack consistent income, requiring them to seek unique services and assistance planning their budgets.
The summer blockbuster season is on its way, with much-awaited releases like The Amazing Spider-Man 2 debuting in May, making this a great time to examine which credit unions support the major players in the entertainment industry.
Whether you work in Hollywood, New York City or another entertainment hub, there are credit unions and banking services available to help you manage and strengthen your financial situation.
Related: Top 5 Celebrity Scams by Financial Professionals They Trusted
6 Credit Unions for Entertainment Professionals
1. First Entertainment Credit Union
Founded in 1967 at the Warner Bros. lot with just $40 in assets, First Entertainment Credit Union manages more than $1 billion in assets for its 65,000 members. Serving Select Employer Groups in industries including animation and special effects, internet entertainment, television, radio and music, production services, and business and talent management, First Entertainment Credit Union offers membership to entertainment-industry professionals and most individuals who work, live, attend school or worship in the Greater Los Angeles Area.
First Entertainment Credit Union makes sure members get the most out of their money with products like the First500 account, aimed at account holders age 17 and under. This savings vehicle offers a high 5.00% APY on the first $500 deposited, helping to stretch funds a little further.
The credit union's certificates of deposit offer high yields as well, at 0.35% for a six-month CD, 0.55% APY for a one-year CD, 0.80% APY for a two-year CD and 1.50% APY for a five-year CD.
To help your budding actor save his income, the credit union also offers a Coogan Account with a 5.00% APY yield. Named for child star Jackie Coogan, this account protects child actors, as the minor is the beneficiary, the parent is the trustee and no withdrawals can be made until the account holder turns 18.
The Coogan Act dictates that young performers working under an entertainment contract must set aside 15 percent of their gross earnings; First Entertainment Credit Union helps protect and grow that investment.
When it comes to auto loans, First Entertainment Credit Union offers competitive rates as low as 1.69% APR for a one- to four-year term length. The credit union also offers mortgage and personal loans.
2. Musicians' Interguild Credit Union
Serving musicians, producers, directors, graphic artists, writers and costume designers since 1954, Musicians' Interguild Credit Union was founded by a group of professional musicians in Southern California and has since grown to benefit those who work for the credit union's Select Employer Group and members' families nationwide, as well as those who live, work or worship in Hollywood.
Employees of more than 40 different companies and organizations qualify for membership, including the Directors Guild of America, Western Costume Co., the Producers Guild, the Writers Guild of America — West and seven American Federation of Musicians local groups.
The credit union offers a no-fee checking account that earns dividends on balances over $500 with no minimum balance requirement, no direct deposit requirement, no per-check charges and available overdraft protection. The credit union also boasts an extensive banking network of 750,000 locations in 137 countries and surcharge-free withdrawals at nearly all of the 13,686 CO-OP network ATMs in 49 of the 50 states.
3. Technicolor Federal Credit Union
The product of a 2005 merger between Technicolor Employees Federal Credit Union and Entertainment Capital Federal Credit Union, Technicolor Federal Credit Union offers its members more than 100 years of combined financial experience and two full-service branches in Burbank and Hollywood.
Scores of companies fall within Technicolor Federal Credit Union's Select Employer Groups, including Sony Pictures, Asylum Visual Effects, Film L.A., Five Star Video, First Look Media, Breaking Into Hollywood, Warner Hollywood Studios, Technicolor Inc., MAD TV, Kaleidoscope Films and 22 divisions of Ascent Media.
Technicolor Federal Credit Union offers above-average rates on its savings account products, including an impressive 1.00% APY on its holiday club account. The credit union also provides auto loans as low as 1.99% APR for new vehicles, as well as a promotion to beat your current auto loan rate by up to 2.00% APR when you refinance through the institution.
4. AFTRA-SAG Federal Credit Union
Originally founded in 1962 by members of the American Federation of Television & Radio Artists as the Los Angeles AFTRA Federal Credit Union, AFTRA-SAG Federal Credit Union has more than 35,000 members nationwide and manages more than $200 million in assets.
Members of a number of entertainment-focused organizations, including the Screen Actors Guild Foundation, Hollywood Foreign Press Association and Talent Managers Association, as well as former and current employees of a few dozen entertainment companies, can take advantage of AFTRA-SAG Federal Credit Union's deposit and loan products.
The financial cooperative offers four deposit accounts for young stars: a Coogan Savings account, Young Performer savings and checking accounts, as well as a Teen Access checking account. These products all require an initial deposit of $50 or less to open. To help young savers even more, the credit union offers Coogan certificates of deposit, with yields ranging from 0.30% APY on a two-year CD to 0.80% APY on a five-year CD, depending on the balance.
5. Entertainment Industries Federal Credit Union
Serving entertainment professionals working on the East Coast, Entertainment Industries Federal Credit Union offers membership to those affiliated with sponsor companies and organizations, employees of Sony Pictures and CBS, among others, as well as those who live, work, worship or attend school in Elizabeth, N.J. The credit union has two branches, one in Elizabeth and one in New York City.
The credit union offers more than a dozen products, ranging from deposit accounts, to auto loans and Visa credit cards. When it comes to mortgages, Entertainment Industries Federal Credit Union offers a variety of products, including first mortgages, second mortgages, home equity lines of credit and mini home equity loans.
6. Radio, Television & Communications Federal Credit Union
With one branch location on 34th Street in New York City, Radio, Television & Communications Federal Credit Union predominately serves sound engineers.
The credit union offers a competitive one-year CD at 0.55% APY up to a maxium deposit of $50,000. Its club accounts also offer a high 0.40% APY, with dividends paid quarterly. Additionally, the credit union provides auto financing starting at 4.50% APR for up to 60 months.
Banks That Offer Entertainment Banking Services
In addition to credit unions, myriad banks offer entertainment banking services to help companies launch films and produce content. City National Bank, for example, provides film financing for projects that have already secured a completion bond and minimum guarantee distribution agreement.
Bank Leumi USA offers financing for term loans, film production, equipment loans, license fee loans, catalog acquisition loans and royalty stream loans through its commercial banking services and Entertainment Banking Group.
One West Bank also has a media and entertainment financing option with completed transactions valued at more than $850 million. The bank's division provides term loans, bridge loans, revolving lines of credit, loan syndications and cash management products.
Comerica Bank's Entertainment Group, based in Century City, Calif., offers financial solutions to independent film producers, entertainment technology companies, post-production houses, multimedia producers, foreign and domestic sales agents, and independent film production and distribution companies to finance their projects and contracts.
Photo credit: Glen Scarborough