Why the Best Halloween Events Could be at Your Local Credit Union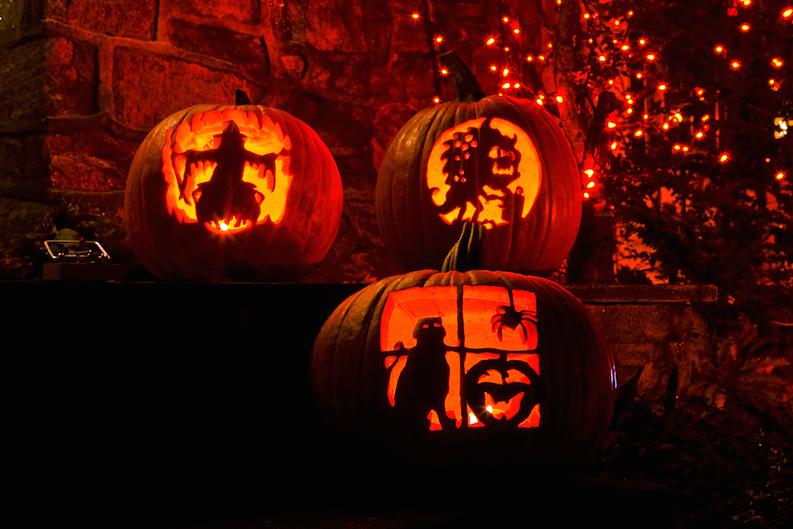 Credit unions are famous for their community involvement, and Halloween is no different, with many local financial cooperatives throwing free family events, contests and other Halloween promotions for the holiday. We took a look at 12 local credit unions that are stepping up this Halloween season to give their members and community an extra special treat.
Related: 10 Best Credit Unions Anyone Can Join
1. Power Financial Credit Union

Florida's Power Financial Credit Union is offering two Halloween treats this year to locals. The first is the institution's 5th Annual Halloween Family Fun Day, which will take place Oct. 20 from 10 a.m. to 1 p.m. Families can enjoy free carnival games, bounce houses and a Halloween Hunt. The festivities will take place at the Pembroke Pines office, located at the Southeast corner of Sheridan and Interstate 75.
Power Financial Credit Union's mascot, Rocky Raccoon, will be there as well, and members can compete in the Rocky Raccoon costume contest.
2. Solidarity Community Federal Credit Union
On Oct. 25, Solidarity Community Federal Credit Union will host its Annual Kid's Community Halloween Party. The event will take place from 1 to 4 p.m. at the Ivy Tech Event & Conference Center in Kokomo, Ind., and is free to all. Attendees will be able to play games, win prizes and enter the party's costume contest, which will award the cutest, scariest, and most original costume in five age groups.
3. City & Police Federal Credit Union
City & Police Federal Credit Union in Jacksonville, Fla., is hosting a City Kid's Club member Halloween photo contest. Just send marketing@cityfcu.com a picture of your children in their Halloween costumes for a chance to win a $25 deposit in the winner's City Kid's Club account. The contest deadline is Nov. 2.
4. CitizensFirst Credit Union
At the first mention of fall, many of us were excited about the return of the pumpkin spice latte. Wisconsin's CitizensFirst Credit Union has caught fall fever too and is offering its Pumpkin Spice Loan promotion, allowing you to switch over your current vehicle loan to get a lower rate and get out of payments until January.
5. Synergy Federal Credit Union
Synergy Federal Credit Union is also offering a promotional Halloween loan this season, with rates as low as 3.90% APR on a personal loan from the credit union. Members can use this loan on anything, from funding their Halloween parties to consolidating their bills or financing the upcoming holidays.
6. Visions Federal Credit Union

New York-based Visions Federal Credit Union is hosting a haunted house and Halloween party on Oct. 24, from 7 to 9 p.m., at 3301 Country Club Road, Endwell, NY. Families can enjoy free games, refreshments and visit from the credit union's mascot, Kirby Kangaroo.
7. Element Federal Credit Union
Can't get enough of the zombie craze? West Virginia's Element Federal Credit Union is offering a zombie-themed debit card; members can choose from one of five designs and enjoy competitive rates, low fees and the credit union's signature service.
8. Collins Community Credit Union
Kirby Kangaroo Club members who are 12 and under are invited to the Cedar Rapids, Iowa-based credit union's 42nd Street location for free and safe trick-or-treating. The trick-or-treating will take place Oct. 31 from 3 to 5 p.m. Credit union employees will also be dressed up in costumes all day long.
9. First Florida Credit Union
First Florida Credit Union will help sponsor two community Halloween events this year. The first is Fright Night, a family-centered event taking place Oct. 24 from 6:30 to 9:30 p.m. at Tallahassee, Fla.'s Southwood Town Center. Fright Night will feature a pumpkin carving contest, costume contest, haunted house, cookie decorating and food for purchase. The credit union is also supporting the Kids Fitness Zombie Chase in Jacksonville on Oct. 26.
10. Summit Credit Union
Get ready to run this Halloween with Summit Credit Union's 5th Annual Haunted Hustle. A series of races will take place Oct. 25 and 26, including a kid's race, stroller derby, 5K, 10K, half and full marathon. There will also be a costume contest with over $2,000 in cash prizes for the best costumes from each race category.
11. Streator Onized Credit Union
Two Streator Onized Credit Union locations will host a trick-or-trunk event this year. Children will be able to enjoy a safe night of trick-or-treating from 6 to 8 p.m. on Oct. 24 at SOCU's Pontiac location and from 10 a.m. to 1 p.m. on Oct. 25 at the Northpoint Branch parking lot in Streator, Ill.
12. Community Focus Federal Credit Union

Members of Community Focus Federal Credit Union can visit the Ecorse or Brownstown branches on Oct. 23 to show off their Halloween costumes. They will be rewarded with prizes, giveaways and candy. Also, all October long, each branch has a jar of candy for its Kingsley Kids Contest. Kids can guess the number of jelly beans; the prize is a $15 gift card to Toys "R" Us.
Photo source: Professor Bop
Editorial Note: This content is not provided or commissioned by the bank advertiser. Opinions expressed here are author's alone, not those of the bank advertiser, and have not been reviewed, approved or otherwise endorsed by the bank advertiser. This site may be compensated through the bank advertiser Affiliate Program.