Navy Federal Credit Union Supports the Military Community With Competitive Products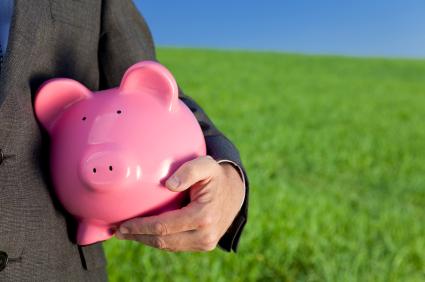 Finding a financial institution who has earned a sparkling reputation among the community it serves is an important step in choosing which bank or credit union to entrust your money to. Navy Federal Credit Union has had a long history in serving those who serve the country, and has been in operation since 1933.
The nonprofit offers services to members of the armed services, people who work for the Department of Defense and their family members creating a broad network to support. Although the word "Navy" is in its name, any military branch qualifies for membership. The credit union has over 220 branches located throughout the United States, as well as overseas.
Navy Federal Credit Union Review
Members of the institution can look forward to a variety of account types, many of which are discussed in this Navy Federal Credit Union review. By investigating the array of deposit and loan products offered by the credit union, prospective members will be able to better assess if the credit union is a good fit.
Navy Federal Credit Union CD Accounts and More
The credit union offers a wide variety of deposit accounts to eligible members, in addition to equivalent business account products. A few notable deposit accounts available at Navy Federal Credit Union are:
Navy Federal Credit Union CD Rates: The credit union does offer several CD options, and their CD rates are quite competitive with current market conditions. As of July 2013, they are offering a 0.95% APY on a 2-year CD, which is a very competitive rate for current market conditions.
Navy Federal Credit Union Checking Account: The credit union offers a wide variety of checking accounts. Some of the accounts offer ATM fee rebates, which is helpful for those on the move or who are deployed or based in an area without an office. They also offer a wide variety of accounts including Campus Checking for college students and Active Duty Checking. With so many options, finding a suitable Navy Federal Credit Union checking account is made easy.
Navy Federal Credit Union Savings Account: The credit union offers a basic savings account with no minimum balance required. In addition to this, they have several savings products like money market accounts and club accounts that help depositors earn more for their money.
Borrowing Money from Navy Federal Credit Union

If you are a member of the credit union, you can apply for a Navy Federal Credit Union credit card. Credit card rates start as low as 7 percent for qualified applicants, bringing greater savings on each purchase compared to other credit card options.
Furthermore, Navy Federal offers car loans, personal loans and mortgages to assist with any financing needs their members may encounter, and applying is convenient with the credit union's online loan process.
Benefits and Disadvantages of Navy Federal Credit Union
Their mobile deposit feature makes it easy to deposit checks without taking time to visit a physical branch, and direct deposit options ensure that depositors get their funds quickly and efficiently. Plus, Navy Federal Credit Union has partnered with ATM companies that make it possible to use a credit union ATM, without the expensive fees members may accrue otherwise.
Like any institution, there are a few considerations that future members should be mindful of. The main disadvantage of Navy Federal CU is that its branches are not located throughout the entire United States. There are times when you may want to go into a branch personally to resolve an issue, but depending on where you are in the U.S., you may not be able to do so. To address this drawback, they have set up a great online banking and phone system that makes it easy to work with the credit union, even if you are not living near an actual branch.
To learn more about how Navy Federal Credit Union can help you maintain financial stability for the long-term, contact a representative to learn more about their abundant products and services. Chances are you'll find what you're looking for.