The Future of Banking: Will Credit Unions Still Exist in 20 Years?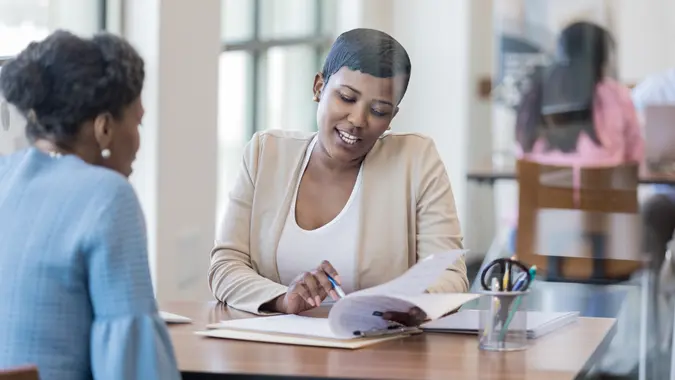 SDI Productions / Getty Images
Credit unions are known for offering higher yields on deposits, lower rates on loans and better customer service than big banks, but they don't appear to be standing the test of time.
A new GOBankingRates study revealed that more than one-quarter of Americans — 27% — still use credit unions, but the client base is aging. Half of those who retain membership in their local credit unions are 50 and up while 25- to 44-year-olds are in the minority. Younger generations prefer online or national banks.
So, is the country witnessing the last days of the American credit union, a local, member-owned, nonprofit alternative to big banks that has so far endured the generations? 
GOBankingRates asked the experts.
Credit Unions Were Hobbled in 2008
As member-owned nonprofits that don't have shareholders to satisfy, credit unions were always able to compete with giant corporate banks by offering better rates — but that all ended when giant corporate banks sunk the global economy. 
"What now seems like a very long time ago, a bank may have offered 1% on a savings account and 3% on a CD, while a credit union would offer 1.5% on a savings account and 4.25% on a similar CD," said David Frederick, director of client success and advice at First Bank and adjunct professor of economics at Washington University in St. Louis. "This era ended in 2008 when the Federal Reserve embraced ZIRP."
Frederick is referring to the zero interest rate policy, which allowed money to flow from the Fed to member banks so cheaply that banks no longer needed to actively compete for deposits.
"Now a depositor is lucky to find 0.05% interest on a savings account at a bank and maybe 0.4% interest in a credit union," Frederick said. "The credit union still wins, but at such low marginal return, it almost doesn't matter."
To Survive, Future Credit Unions Must Blend Apps With Modernized Branches
According to Aux, a credit union service organization in the Denver area, both banks and credit unions have been losing branch traffic as younger sets fully adopt online and mobile banking.
Even so, Aux and many other industry publications report that large majorities of customers, including young customers, would still like the option of a physical branch — whether it's a bank or credit union that provides that option isn't as important.
"Although online banking has exploded, many people — even younger ones — will still prefer to have at least some access to a local bank," said Matthew Robbs of Smart Saving Advice. "However, many of these regional credit unions have yet to modernize, and the longer they wait to modernize the more likely they will be to lose the next generation of people who prefer to bank using an app rather than going in and talking with a banker every time they need to make a deposit."
The solution might be somewhere in between with a new kind of hybrid model, and it's credit unions — not banks — that are at the forefront.
Michigan Legacy Credit Union (MLCU), for example, recently announced that it's transforming its five physical branches for the next generation of banking. They'll be teller-less — smart ATMs will handle all withdrawals and deposits — and customers will be able to open accounts, apply for and close mortgages and other loans, and conduct all other business through the Pop I/O video teller platform.
Smaller Credit Unions Face the Gravest Danger
So, will credit unions still exist in 20 years? The answer is — size matters. The Financial Brand recently reported that in the decade between 2010-2020, the number of large credit unions with assets of between $100 million and $1 billion-plus — there are very few of them — either held steady or grew.
But the vast majority of credit unions in America control less than $50 million in assets, and they saw their ranks decimated in the last decade — especially the smallest among them. The number of credit unions with fewer than $10 million in assets plummeted from nearly 3,000 to just over 1,000 in 10 years.
It's very likely that the little guys are either closing or consolidating because they simply don't have the resources to keep up with the big banks, which are pouring rivers of money into apps, online banking and other digital offerings. 
"Many credit unions will not survive, and I specifically mean the ones without an online presence or app," said Andrew Lokenauth, an investing and banking professional who held senior positions at Goldman Sachs, AIG and other major financial institutions. "We are nearing the end of brick-and-mortar locations. In the future, banking will be as simple as putting on a headset in the comfort of your own home and conducting banking in the metaverse. Credit unions are losing members due to the convenience of online banks, banks with great apps, and soon to be, metaverse banking. Due to the limited resources of smaller credit unions, I do not see many of them adapting as quickly as the larger online banks."
More From GOBankingRates