How to Perfectly Plan Your Divorce to Protect Your Assets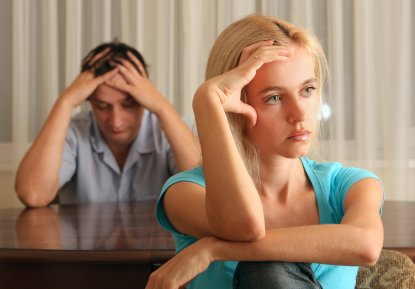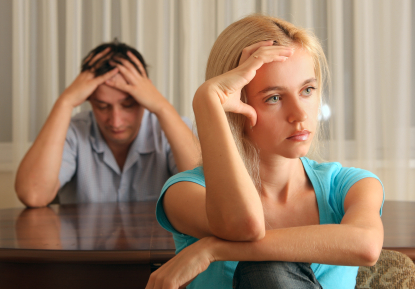 As spring nears, many Americans are making good on their New Year's resolutions to lose weight, change jobs or save money; at the same time, many unhappy spouses are going forward with plans to file for divorce. With more than 800,000 divorces filed annually in the United States, divorce financial planning remains a relevant and critical topic for Americans to consider.
Before proceeding with a divorce, it's important to know how to protect your assets, especially if you suspect the divorce will not be an amicable one. If you take the necessary steps, listed below, your divorce is sure to be a smooth one financially, and you won't drain your bank account in the process.
1. Prepare Important Financial Records
One of the first steps in divorce planning is to gather all of your important financial records from the last three to five years, make copies of them and make sure they are in a safe place that your spouse cannot access.
You will need these financial records in order to help your attorney prepare your financial statement in order to respond to a court rule that requires self disclosure and discovery documents. Important financial records include, but are not limited to, bank accounts, investment portfolios, retirement accounts, credit card statements, mortgage payments and income tax returns.
Having your own copies on hand can help you protect your assets effectively and manage them throughout the divorce process.
2. Set Up Separate Accounts
Make sure to open checking and savings accounts separate from your spouse prior to filing for divorce. Identify sources of cash to put in your own bank account and proceed to close any joint bank accounts you might have, while establishing your own line of credit. The goal is to achieve financial independence before you start filing for divorce so that you maintain your own source of money.
"What's important is opening [your own account], not how much you have in it," said Bari Weinberger, founder and managing partner of Weinberger Law Group in New Jersey. "You need to establish your own credit and your own financial system."
One way to proactively protect your assets is to make a preemptive strike; withdraw half of the money you and your spouse have in your join accounts before filing for divorce. Also, if you can, try to conduct your own financial investigation of your spouse's financial records and make copies of statements, account balances and other financial records so you know exactly how much your spouse has in assets in relation to your own.
Keep in mind that once you file for your divorce, a judge will most likely not let you transfer or move money from joint accounts or touch your spouse's assets.
3. Identify Your Personal Items and Heirlooms
Heirlooms, items and property given to you alone before or during your marriage rightfully belong to you; this is why it's important to put together a list of all the items you received as an individual before beginning the divorce process.
Additionally, you should photograph your property and remove it to a secure location away from your spouse before you permanently relocate from the marital residence.
It's also highly recommended that you get proof that the heirloom was given to you as a gift or inheritance.
4. Identify Community Property and Split Accordingly
If you live in one of nine community property states in the nation, such as California or Texas, then you and your spouse must split any marital assets equally in accordance with the divorce law of those states.
Accordingly, identify community property items early on and choose which community property items you want. Also, know their fair market value, take photographs of the items and store those photos in a safe location that is not accessible by your spouse.
Keep reading: How to Divide Possessions After a Breakup: Financial Guide
5. Choose the Right Attorney
Filing for divorce might be one of the hardest and most important decisions you make, which is why it's important to choose the right divorce lawyers for the job. Don't hesitate to do your homework and research online, or ask people you know for personal recommendations of divorce or family law attorneys. Choosing the right divorce lawyer is critical when you're looking to shape your case and to protect your assets.
"Deciding to divorce is never easy, but having a plan in place ensues you've done the best you can to prepare your family and yourself for this new phase of life," said Nicole Sodoma, founder and attorney of Sodoma Law, in a press release. "The right attorney for you is the one who helps you to understand your goals — where compromise is possible, and where a strong advocate is needed — and who creates a plan to get you there."