Q&A: How Can I Stop Paying Bank Overdraft Fees Once and for All?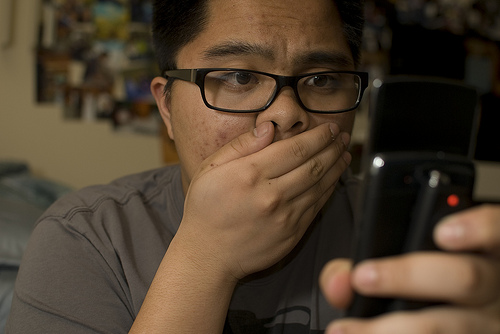 Q: I am constantly losing money to overdraft fees — no matter how hard I try to remember to check my bank account balance, I end up paying at least one bank overdraft fee a month. Is there any way I can prevent this from happening without having to sign up for overdraft protection?
A: Overdraft fees are no small expense — in 2011, Americans paid $31.6 billion — with a "B" — in overdraft fees. The worst part is, unlike many other bank fees, you have complete control over whether or not you are charged this added expense.
That said, it's not always easy keeping tabs on your bank account balance, especially if you're new to managing your own money. And considering overdraft protection often requires a big savings account to back it up, and you get charged a fee anyway (albeit smaller), there has to be a better option, right?
There is: Text alerts. You decide how low is too low when it comes to your bank account balance, and then set up a text alert that will notify you when you're in danger of being charged a bank overdraft fee.
Most major banks and credit unions offer this service for free — but if it's not available from your financial institution of choice, don't worry. Free online budgeting and tracking tools, Mint.com being the most popular, will also text you when your bank account balance falls below a minimum. Then it's up to you to deposit money and increase that buffer once again.
And if you are charged an overdraft fee, there's a good chance you don't have to pay it. Just ask to have it waived! Even if you are at fault! See our guide on how to get overdraft fees refunded.
Image: miggslives