Here's the Interest Rate Half of Americans Expect From a CD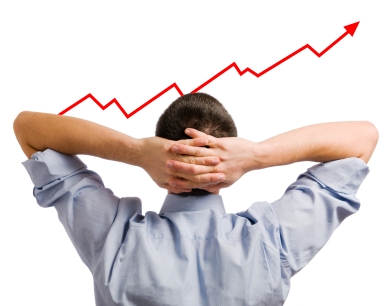 In the early 1980s, CD rates experienced a boom in demand as deposit interest rates on certificate of deposit accounts ballooned. At the height of the boom, these time deposit vehicles yielded promised gains of more than 10 percent for patient savers.
These days, however, the appeal of CD accounts has waned as the Federal Reserve has kept interest rates near zero since 2008. GOBankingRates surveyed about 1,500 Americans to find out what interest rate would compel them to deposit their savings into a certificate of deposit.
Click here for detailed insights about this study: http://www.gobankingrates.com/cd-rates/minimum-cd-interest-rate-poll-2014/

The poll asked: "What interest rate would you need to put your savings in a certificate of deposit account for two years?"
23.6 percent of respondents said they want between 0.01% and 1.00% APY
11 percent of participants need between 1.01% and 2.00% APY to commit their funds into a time deposit account
14.1 percent said that 2.01% through 3.00% APY would be necessary
More than half of all respondents — 51.3 percent — said they'd want above 3.01% APY
CD Rates: Out of Sight, Out of Mind?
One of the most significant findings from the survey was that the older the respondent, the more likely he required CD rates of 3.01% or greater. This behavior could be attributed to the fact that respondents from older demographic groups had experienced the CD rates at their height.
Now that double-digit deposit rates are no longer the norm, fewer savers might be inclined to use a certificate of deposit as their go-to savings method.
But what some depositors don't realize is that, although there are far fewer institutions offering CD rates like those of the '80s, a number of institutions provide the benefit of high-yield, secure savings through a CD account.
Top CD Rates Today
To help savers find the most competitive certificate of deposit products available now, GOBankingRates uncovered the best CD rates across multiple terms, including one-year CDs, two-year CDs and five-year CDs. Additionally, the survey found the leading CD interest rates in each term according to various CD types, like traditional, jumbo and online CDs.
Best 1-Year CD Rates
Regular CDs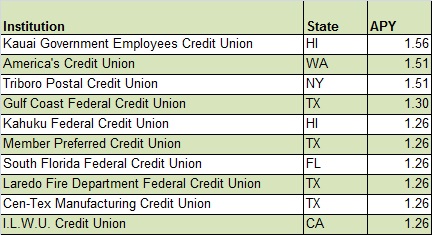 Jumbo CD Accounts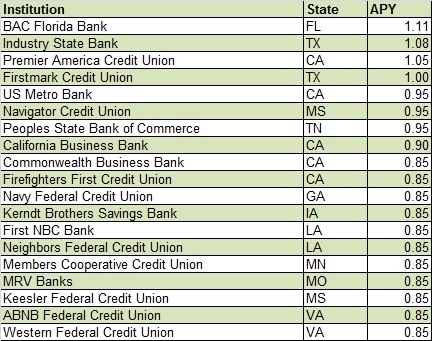 Online Certificate of Deposit Accounts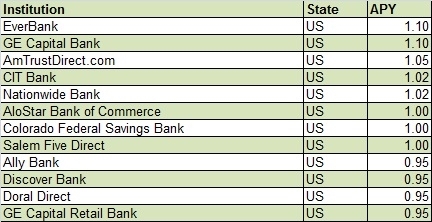 Best 2-Year CD Rates
Regular CDs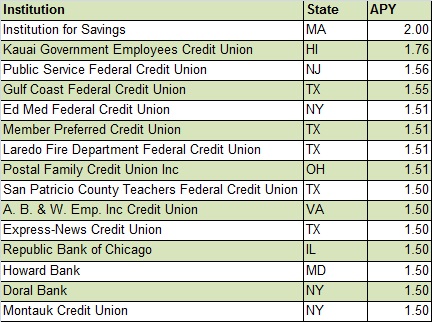 Jumbo CD Accounts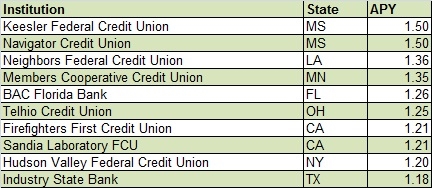 Online Certificate of Deposit Accounts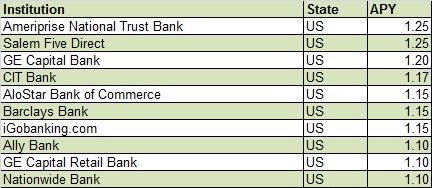 Best 5-Year CD Rates
Regular CDs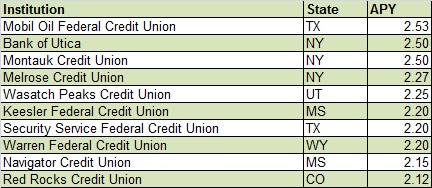 Jumbo CD Accounts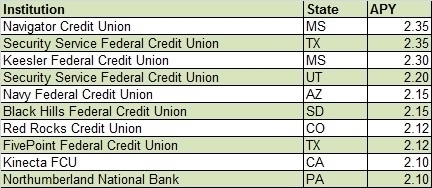 Online Certificate of Deposit Accounts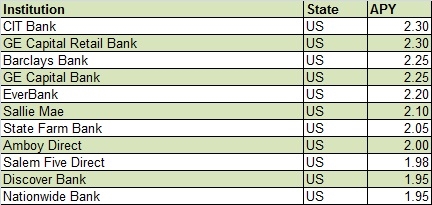 This comprehensive list of today's high-yield CD account rates suggest that rewarding CD products do, in fact, exist. As the economy continues to draw closer to full recovery, savers can expect to see CD rates rise in tandem. This rise is inevitable, but when it will happen remains unseen.