10 Rules for Living in a Rising-Rate World
The Federal Reserve announced in December its first interest rate hike since 2006, a move that had been highly anticipated by financial experts and consumers. The Fed indicated that there would likely be gradual interest rate increases in the future.
"I think the increase is great news," said financial advisor Eric McClain. "Rates have been below even normal 'low' rates for a long time. Reverting to a normal range should be good for fixed-income investors, and should be viewed as a vote of confidence in the U.S. economy."
The new rates can have an impact on your finances, which is why it's important to be prepared. Click through to see 10 rules for living in a rising-rate world.
1. Run the Numbers Before You Decide
When it comes to planning for your financial future, run the numbers to help you decide how best to manage your money, said financial writer Julie Rains. Doing so can help you determine the best course of action.
"You should no longer make assumptions that mortgage rates and student loan rates are always going to be lower than potential investment growth rates," she said. "Sure, when interest rates are very low, as they have been over the past decade or so, it's typically good advice to invest rather than accelerate your mortgage payment."
For example, the spread between investment earnings versus mortgage interest rates tends to be wide — say 6 to 8 percent growth on investments, as opposed to 2 percent on a mortgage, she said. "But as interest rates rise, the financial scenarios change — and your decision-making process should also change," she added.
2. Switch to a Fixed-Rate Mortgage
If you took advantage of the historically low interest rates by getting a variable-rate mortgage, you're likely to see your monthly mortgage payment increase. You can rein in potential increases to your mortgage payment by refinancing. "Lock down all debt into the form of fully amortizing, fixed-rate mortgages," said Todd Tresidder, a money coach at FinancialMentor.com.
"If you have a variable or balloon [loan], and plan on holding the property for more than a few years, then refinance," he said. "If you're renting, then consider buying. The concept is to transfer the risk of rising interest rates to the lender through fixed-rate, fully amortizing financing."
3. Shop Carefully for New Credit
On the day the Fed announced the rate increase, several major banks announced increases to their prime lending rates. Wells Fargo said it would increase its prime rate to 3.5 percent, and U.S. Bancorp and JPMorgan Chase quickly followed up with their own increases, according to CNBC.
Rising rates impact the interest rates on credit cards, mortgages and other types of loans. This will impact you if you are shopping for a loan, and if the interest rate on your existing debt is variable. The best advice is to shop around when looking for a new loan or credit card — not only for the rate, but also the terms.
4. Don't Dismiss Bonds as an Investment
Much has been written about how rate increases will hurt bond investors, especially those who invest via bond mutual funds and ETFs. However, there are several other factors that influence bond prices — including the maturity of the bond, the coupon rate of interest and market factors, such as supply and demand.
Duration, a measure of the discounted cash flow of the bond, and the slope of the yield curve ultimately affect how much impact a rate hike will have on a bond fund. Over time, as the older bonds are replaced with newer bonds with higher coupon rates, the fund's returns will trend toward the weighted average coupon rate of the fund. Furthermore, bonds provide stability in an investment portfolio, and have a relatively low — and a slightly negative — correlation to stocks, which can provide a good measure of diversification.
5. Watch for Housing Market Changes
Most homebuyers finance their home purchase with a mortgage. As mortgage interest rates go up, homebuyers are unable to afford as much home. This can ultimately impact home sales and the construction of new homes, according to CNBC.
The potential for reduced home buying power might be incentive enough for consumers to move more quickly when listing their home and looking for a new one. If higher interest rates affect the housing market, cash buyers could also be better positioned to take advantage of lower prices.
6. Seniors Should Prepare for Cost Increases
Just as interest rates have been low for a number of years, inflation has also been kept in check, according to Consumer Price Index data. It's always tough to say which of the two factors is the driving influence. However, financial advisor Daniel Zajac said that rising interest rates could lead to increased inflation, which could have an impact on retirees.
For those receiving Social Security payments, it could lead to increased income through annual cost of living adjustments, he said. However, those on a fixed pension with no cost of living adjustment will have less purchasing power, which could force them to withdraw a greater percentage of their investments to maintain their standard of living, he added.
Retirees should have a portion of their nest egg invested for growth. Even cost of living increases for Social Security might not be enough to cover some increased costs, such as health care.
7. Income Investors Should Keep an Eye on Rates
The past few years have been tough on income-oriented investors. Those who might normally count on income from vehicles like certificates of deposit, money market accounts and similar interest-bearing accounts have taken it on the chin. Many have been forced to live on less income, or take on more risk in other investments to make up for the lower interest rates.
With the Fed's statements about a gradual interest rate increase, income investors will likely not see dramatic increases in the rates they receive. However, they should keep an eye on rates, and invest in interest-bearing instruments over time.
8. Consider Rates for Auto Loans
Car sales have been robust this year and over the past several years, according to AutoNews. However, as interest rates rise, so will the cost of auto loans. If rates get too high, they could impact auto sales in terms of making the cost of financing too high for some buyers. At the very least, buyers might want to consider paying cash if possible to avoid higher financing costs.
9. Don't Try to Time the Stock Market
Expert opinions vary on how the interest rate hike could affect stocks. Some say that rising rates is a sign of a strong economy and will help the stock market. Others fear that rising interest rates could be a drag on stocks.
Keep in mind, however, that in a previous cycle of interest rate hikes — between June 30, 2004 and June 29, 2006 — the overall return for Standard & Poor's 500 index was 15.5 percent, according to Scott Kim, director of research at Kellner Capital, in an article for U.S. News & World Report.
Investors should monitor the impact of rising rates on stocks and specific sectors, but for now drastic changes to your portfolio are probably premature. Over time, a long-term allocation is the best route for investors, rather than trying to time the market, or factors such as the impact of rising interest rates on the markets.
10. Do Your Homework on Annuities
One of the complaints about low interest rates is the negative impact they have on annuity payouts, according to MarketWatch. Of course, higher interest rates will result in improved payouts for annuity holders. However, it's important to remember that insurance companies and the agents selling them also have an influence on the actual amount paid out to contract holders. As always, when it comes to purchasing annuities, investors should do their homework to ensure they're buying a product that is in their best interest.
Editorial Note: This content is not provided or commissioned by the bank advertiser. Opinions expressed here are author's alone, not those of the bank advertiser, and have not been reviewed, approved or otherwise endorsed by the bank advertiser. This site may be compensated through the bank advertiser Affiliate Program.
About the Author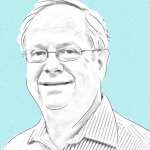 Roger is an experienced financial writer and financial advisor who uses his experience to explain complex financial topics in an easy to understand format. Roger contributes to his own popular finance blog, The Chicago Financial Planner where he writes about issues concerning financial planning, investments and retirement plans. His work has been featured on Investopedia, US News & World Report, Yahoo! Finance, Equifax Finance Blog and other sites.