When Is It Good for Me to Have Low Interest Rates?
Find out how a low interest rate can save you money when you borrow.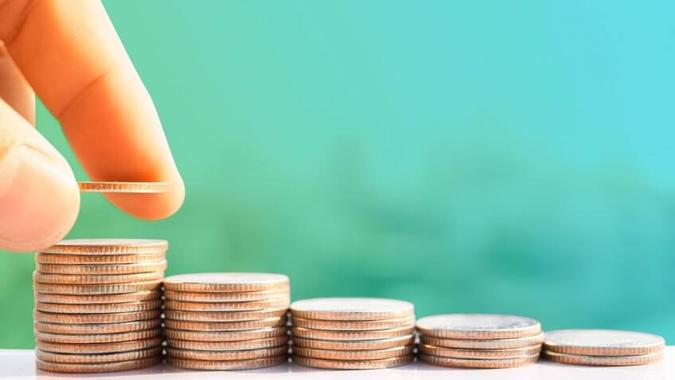 Khongtham / Shutterstock.com
Depending on if you're borrowing or lending money, it can be beneficial to have low or high interest rates, respectively. For lenders, high interest rates are better since they are maximizing their return on their loans. For consumers, low interest rates are ideal because it allows people to borrow money without a high fee tacked on.
Interest rates are controlled by the federal funds rate, but a number of factors — including credit history, inflation and the loan amount — will determine the interest rate you get.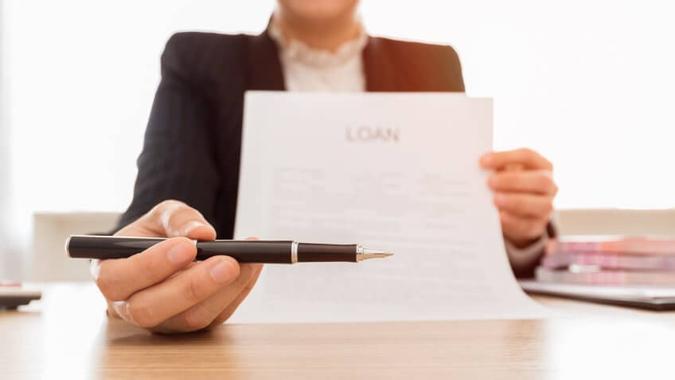 create jobs 51 / Shutterstock.com
When Low Interest Rates Benefit Consumers
If you're borrowing money, low interest rates benefit you because you don't have to pay as much interest. If you're investing or saving money in a deposit account, aim for high interest rates. But, if you're a lender, low interest rates decrease the amount that others have to pay you to borrow your money. So, if you're looking to take out a loan, a lower interest rate will help you save money.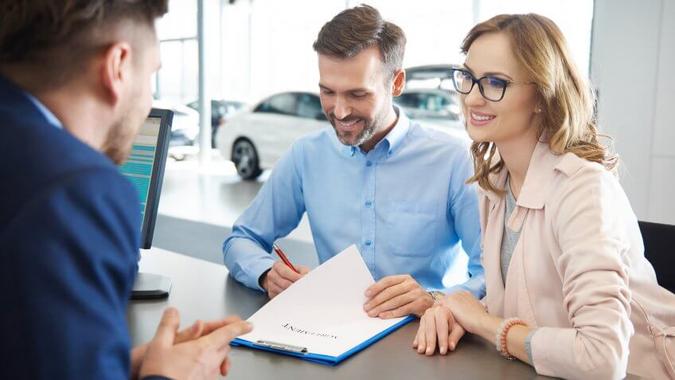 gpointstudio / Shutterstock.com
Car Loans
Securing a low interest rate saves you money over the term of the loan. Car loan rates depend on how much you're borrowing and the term, as well as whether you borrow from a bank or a credit union. The average used-car loan for 48 months is 2.86 percent at credit unions but 5.09 percent at banks, according to SNL Financial. At LightStream, you could qualify for a 48-month new or used car loan with a rate as low as 2.49 percent. Keep in mind, your credit score has a significant impact on your auto loan rate, as well. Also, if you already have a fixed-rate car loan, your interest rate won't be affected by an interest rate change.
Read: How to Convince the Dealership to Give You Its Lowest Auto Loan Rate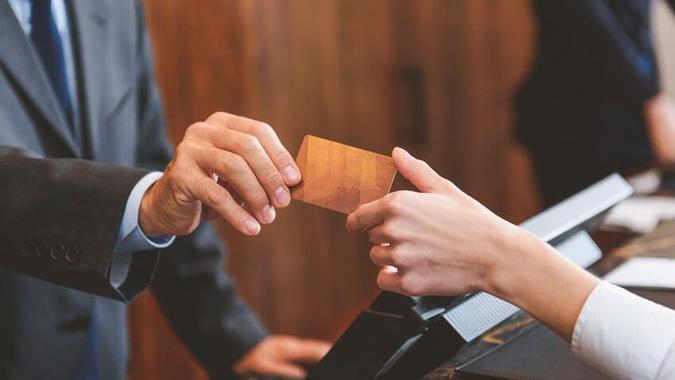 Olena Yakobchuk / Shutterstock.com
Credit Cards
Low credit card rates also benefit you if you carry a balance on your card. Average interest rates depend on the type of credit card you have. For example, cash back credit cards have the highest average rate at 20.9 percent while business credit cards have the lowest average rate at 15.37 percent. But don't settle on the first credit card you find. Search for a low rate card to save money on interest.
Additionally, be on the watch for balance transfer offers. You might pay a transfer fee equal to a percentage of the transfer, but if you receive a low rate or no interest rate for a year or more, it can easily pay for itself. For instance, if you are paying 18 percent interest per year on a balance of $10,000, that's $1,800 in interest. But if you qualify for a balance transfer that charges you 0 percent interest for the next 12 months but pay a 5 percent transfer fee, the fee is only $500, and you won't pay any interest for the next year, resulting in $1,300 in savings.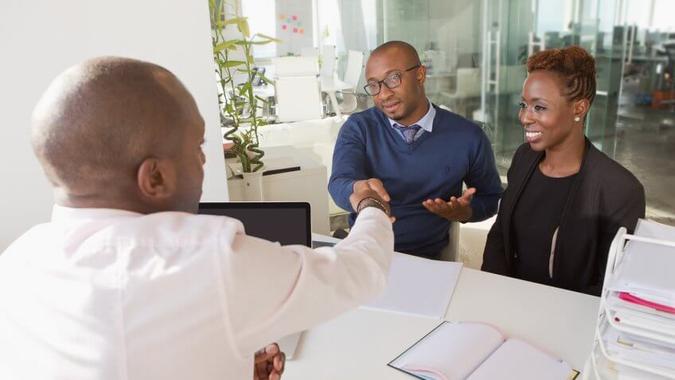 Nick Correia / Getty Images
Personal Loans
A personal loan is an unsecured loan that you can use for any purpose. Personal loan rates vary dramatically depending on the loan amount, loan term and your credit risk. For example, if you have a credit score of 720 or higher, average rates are between 10.3 percent and 12.5 percent. Although, if your score is between 640 and 679, expect to pay between 17.8 percent and 19.9 percent. Look around for the best personal loan rate before you decide on a loan — it could end up saving you hundred or even thousands of dollars.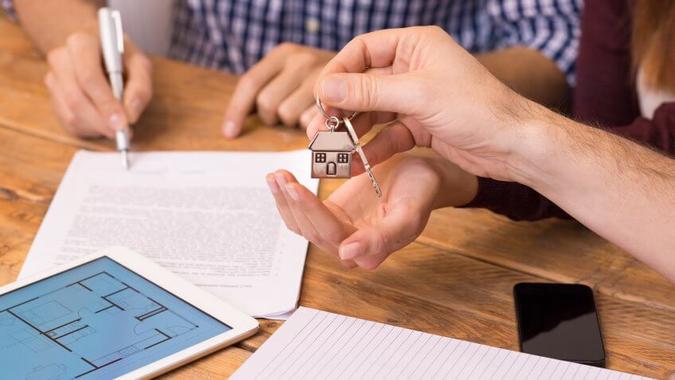 Ridofranz / iStock.com
Home Loans
Getting a home loan when mortgage rates are low can save you a significant amount of money for years to come. The average rate for a 30-year mortgage in May 2017 is 4.05 percent. For example, Quicken Loans is currently offering a 3.99 percent interest rate on a 30-year fixed rate. For a $160,000 mortgage with a $40,000 down payment, the principal and interest payments would be $763 per month. If the rate were 4.99 percent — just 1 percent higher — the payment would be $858 per month, saving you $34,200 over the term of the mortgage.
Although, if you've already taken out your mortgage, you won't benefit from a decrease in interest rates unless you have an adjustable rate mortgage. ARMs change periodically to match the prevailing interest rate. For instance, a 5/1 ARM keeps the same interest rate for the first five years and then adjusts annually thereafter.
More Interest Rates
More from GOBankingRates