Ally Mobile Banking App Review: Easy and Complete Account Management
Here's how features like Popmoney and Ally Assist make Ally Mobile Banking a comprehensive banking app.
If you're like most Americans, you're too busy to visit the bank often. So having a good mobile banking app — one that can do more than merely show you how little money you have left in your account — can be a critical help. Ally Bank's app for smartphones and tablets is a good example of the increasing migration to online and mobile banking.
The Ally Mobile Banking app provides an impressive collection of features, ranging from the usual offerings of account overview and mobile deposit to the more sophisticated bill pay and Touch ID. Plus, the app allows you access to any of your Ally accounts, including CDs and money market accounts. Although the app is available for smartphones and tablets, not all the features are available across all devices, so you should vet the app to make sure it's right for you — and your mobile device.
Read: 5 Reasons Why No One Goes to the Bank Anymore
Ally Mobile Banking App at a Glance
To help you decide if Ally Mobile Banking could be the right banking app for you, check out some of its stats:
Ally Mobile Banking App at a Glance
Cost to Download
Free
Where Available
Number of Downloads (Google Play)
100,000 – 500,000
Amazon Rating
4.3 out of 5 stars
Google Play Rating
3.3 out of 5 stars
iTunes Rating
2.5 out of 5 stars
Windows Store Rating
4 out of 5 stars
The free Ally Mobile Banking app is available for iPhones and Android and Windows smartphones, as well as iPads and Android and Kindle tablets. Most of the functions work on all smartphones; the exceptions are Touch ID and Ally's mobile customer service functions, which are only available on the iPhone and iPad versions of the app.
In February 2016 the bank announced that it was working on the capability to support Samsung Pay and Android Pay, which would allow more users to use smartphone to pay retailers from their Ally Bank checking accounts. Ally announced in March 2016 that Apple Pay is now available for the app on iPhone 6 or 6s Plus, Apple Watch, iPad Air 2 and iPad mini 3.
Another feature that users might find valuable is the Ally Assist program. Ally Assist is a virtual bank assistant that helps you transfer money, make deposits, pay bills, and even see saving and spending patterns. The downside is that this feature is currently only available to iPhone users.
Ally Mobile Banking works with Apple and Android Wear watches, but is limited to the feature that helps you find Ally bank locations for ATMs.
Ally Mobile Banking App Review
Ally Bank — named GOBankingRates' Best Online Bank of 2016 — is an online-only bank that has been praised for its low fees and a nationwide network of 40,000 ATMs. In addition to its app, the bank provides services ranging from interest checking, saving and money market accounts to CDs and IRA accounts.
The Ally Bank app was updated as recently as April 14, 2016, so the newest version hasn't received enough customer reviews for a customer rating; however, older versions scored 3.3 out of five stars by Android users on Google Play, and just 2.5 stars out of five on iTunes. It's worth noting that the Kindle tablet version earned four out of five stars from reviewers.
Some users complained that it took too long to deposit checks by phone, or that it took a few attempts to use some functions of the app — to get information like an ATM location, for example. On the plus side, users praised the variety of functions, such as bill pay and the ability to pay third parties through the Popmoney function, which lets you transfer money to anyone with a U.S. bank account by using their email address or mobile phone number.
Ally Mobile Banking users can rest assured that their information is safe because the app uses the same 128-bit encryption that Ally's online banking service uses. Also, the Ally app does not store any of your personal or account information on your phone.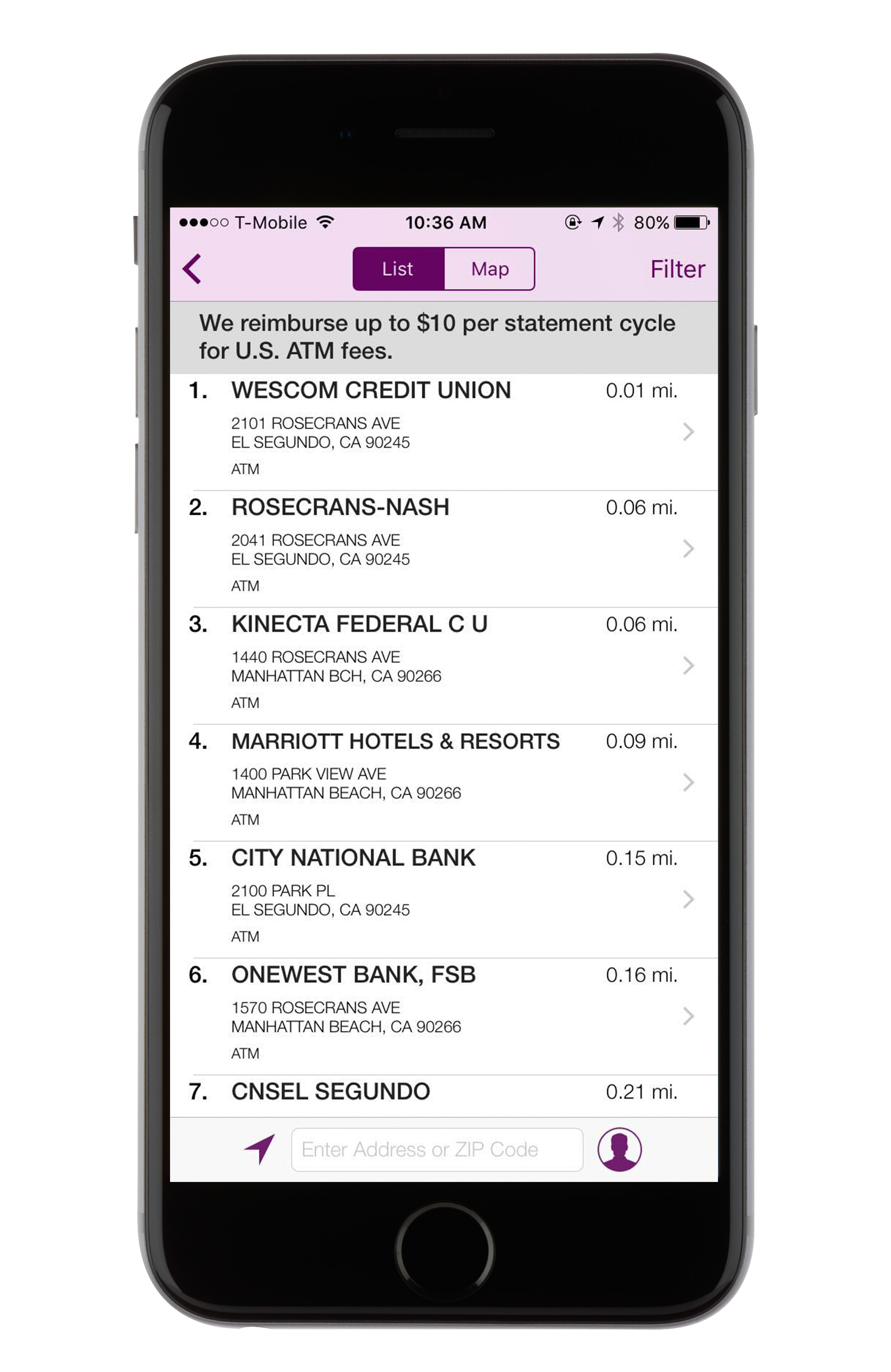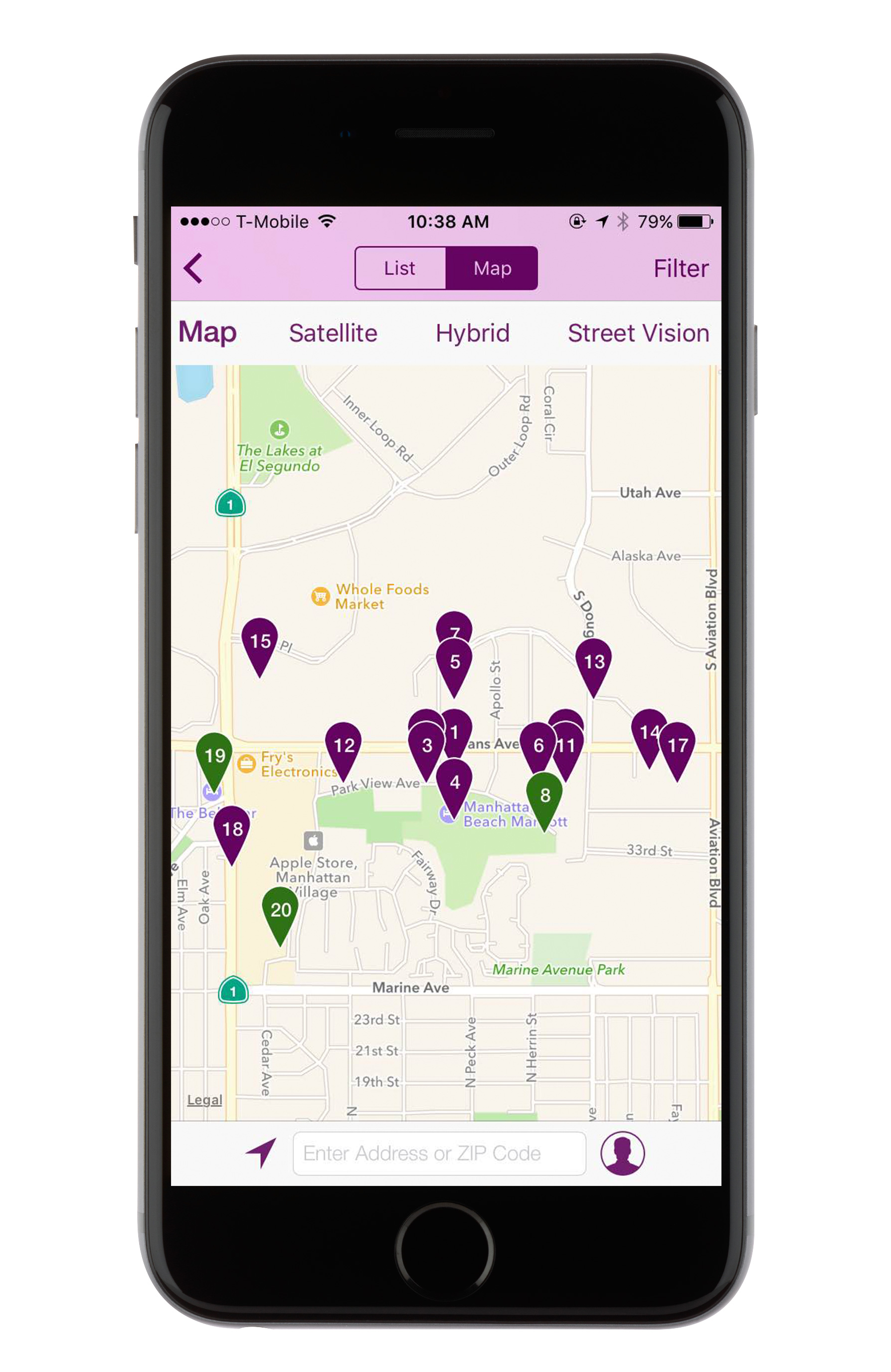 Downloading the Ally Bank Mobile App
To use the app you'll need an Ally Bank checking account. The app will also access your Ally Bank savings account and allow you to transfer money between the two accounts, as well as let you get information on any other Ally accounts you may have, such as CD or money market accounts.
Here's how to get and begin using Ally Mobile Banking:
Download the app from the app store of your choice.
Open the app and enter your Ally Bank username and password. You can then opt to set up Touch ID on your iPhone or iPad; your username and password will remain as an alternate log in.
If you don't have a login for online banking with Ally, then you will need to set one up through the app or on a computer. You'll need to provide identification such as your date of birth, Social Security number and physical address.
If you don't have a bank account with Ally or have trouble logging in, you can call the Ally Bank phone number at (877) 247-2559.
Read: 10 Best Online Banks of 2016
How to Use the Ally Mobile Banking App
Ally Mobile Banking features easy menus that guide you through each of the app's functions. Here are some of the app's main features:
Pay Bills
Follow these easy steps to pay bills with Ally Mobile Banking:
Open the app and select Pay Bills from the navigation menu.
From the To column, choose the payee you want to send funds to. Note that you will have to first set up your list of payees using your computer-based online banking tools.
In the From column, choose the account from which you'd like your funds to come.
Enter the amount of the payment in the Amount column.
Tap the Date button and select a date that you'd like the payment to be made.
Tap the Submit button.
You will receive a confirmation number and email for your scheduled payment. You can also check the Scheduled Payments or History sections of the app to verify your payment.
Deposit Checks
Depositing checks is quick and simple with Ally Mobile Banking; follow these steps to add funds to your accounts:
Open the app and choose Deposit Funds from the navigation menu.
Touch the camera icon and take a picture of the front of the check.
Touch the camera icon and take a picture of the back of the endorsed check.
Enter the amount of the check.
Select the account you wish to make the deposit to.
Tap the Submit Deposit button to deposit your check.
You will receive a confirmation number and a confirmation email or text message. If you deposit your check by 7 p.m. EST, it will post the next business day.
Pros and Cons of the Ally Mobile Banking App
The Ally Mobile Banking app offers a number of advantages and a few disadvantages, so be sure to weigh them against your needs before downloading or signing up for an account.
Pros: Manage Multiple Accounts and More
Ally Mobile Banking is a free download that offers customers a number of useful functions. The app also features a number of other advantages:
Users can manage multiple accounts, including money market and CD accounts.
Users can make transfers between Ally and non-Ally accounts.
Bill pay is available, with the ability to see payment history.
Pay anyone with a U.S. bank account using their email address or mobile phone number.
ATM locator feature makes it easy to find in-network ATMs.
iPhone and iPad users have the options to use Apple Pay and Touch ID.
Cons: Limitations for Android Devices
In addition to the fact that you must have an Ally Bank account to use the app, a few other drawbacks exist:
Using the bill pay function requires first setting up payees through computer-based online banking.
Deposits can be slow and cumbersome, and users report blurry photos of checks.
Touch ID is only available for iPhone and iPad users; Android Authority is not yet available.
Ally Assist is available only to iPhone users.
Read: 10 Best National Banks of 2016
Ally Mobile Banking: For Comprehensive Ally Account Management
If you are an Ally Bank customer, chances are you are already tech savvy as Ally is an online-only bank. Downloading and using the app should be a snap and will likely make your virtual banking experience more rewarding and convenient. If you want to check balances, pay bills, transfer money, and find ATMs right from your smartphone or tablet, Ally Mobile Banking is the app for you. If you're an iPhone user, Ally Assist can bring you even more comprehensive convenience.
Although the app has earned decent ratings from users, these ratings are almost all for past versions. Complaints included inconveniences like slow reaction time and blurred and misaligned photos for check deposit. Some more recent reviews claimed these issues were fixed, but a few reviewers were still experiencing issues as recently as May 2016. If these issues outweigh the advantages of using Ally Mobile Banking, you might be better off doing your banking from a computer.