Another Personal Finance App? What Pageonce Can Do for You
Money management software tools have become quite popular among consumers. As more and more are trying to tighten their purse strings and lower their debt now more than ever, these convenient applications help people organize and streamline their strategies and accounts. One of the newest ones to hit the market is Pageonce.
Pageonce is a web and mobile device application that serves as a portal to all of your online accounts. It goes beyond being just another money software or budget software option. The application actually has several categories that even some of the best money management software on the market currently lack.
For example, you have access to your credit cards and bank accounts online in the "Finance" section, but that's just one category. There are also areas dedicated to shopping, utilities, travel, email and even social networking accounts.
Pageonce boasts that it has over 3 million users for its product and the company says it is the largest mobile personal finance service in the U.S. You can use it on Apple iPhones and iPads, Blackberries, Android phones and other devices.
Sponsors of
What Pageonce Does
The application provides a new spin on money management software. Instead of just limiting to banks and credit card accounts, Pageonce actually reached into other verticals to provide a fully integrated life management application.
Finance: In addition to your bank and credit cards from institutions like Chase and Discover, Pageonce also allows you to check how your investment accounts are doing through brokerages like TD AMERITRADE and Fidelity.
Email: You can read all your emails in one place, as opposed to going to several different websites if you have multiple accounts with different web service providers.
Shopping: You can also check in on your accounts with various retailers like Costco, Blockbuster, Netflix, Wal-Mart and even eBay.
Utilities: If you have monthly bills like for electricity, cellphone or satellite television, Pageonce allows you to check in on your accounts too.
Social Networking: Want see what your friends are up to? You can access most of your favorite productivity killers social networking sites with the application as well, like Twitter, Flickr, MySpace, LinkedIn and others.
Sponsors of
Travel: One of the best features of Pageonce is the access to your information on travel and hotel accounts. You can check in on flights and hotel bookings all in one place. So if you're planning a trip, you don't have to keep bouncing around between your hotel, rewards and airline pages.
Pageonce Mobile Products
The main mobile application is Pageonce Personal Finance, which allows you to track all your accounts mentioned above. The standard version is free, but there's also a premium version that costs $6.99 and comes with additional support, added security as well as an ads-free experience.
The company also offers other free products like Pageonce Bills, TripTrack and Cell Minute Tracker. These applications are essentially spin-offs of features in the flagship product but with some extra tools added in to be more user-friendly. The names are self-explanatory and as one iTunes reviewer put it, "It does what it says."
What Pageonce Could Improve
While it's great that you can access all these accounts through one application, you can only look at the information found in your account. The problem is that you can't actually make any actions to the accounts you're looking at without leaving the Pageonce site.
Sponsors of
While Pageonce provides links to the appropriate pages you need to get to, it'd be a lot more convenient if you could actually access the full functions of your account through the application instead of being sent to it externally.
How to Use Pageonce to Help You
Most money management software reviews for the application have been positive. Pageonce could be a pretty effective tool in helping you organize all your financial and personal accounts. Think of it as your gatekeeper to all of your logins, passwords and financial information.
Does that sound scary? The company says you have nothing to worry about. User-information security is as tight as a drum. The company is certified by TRUSTe, McAfee Secure and VeriSign.
If you feel you have too many accounts to keep track of, or you're constantly forgetting all your hundreds of passwords and usernames, then you might consider giving Pageonce a try. However, as a comprehensive budgeting tool, this app may not be the most helpful option.
Which finance management program do you use?
Sponsors of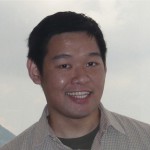 Henry Truc is an experienced business writer and personal finance enthusiast. He cut his teeth learning about balance sheets and income statements for publicly traded stocks and hopes to use those same principles to help readers in need with their own personal budgets. His work has appeared on Yahoo! Finance, Nasdaq.com, and many other publications. He has interviewed CEOs and Wall Street analysts, as well as investment fund managers and economists, but what warms his heart the most is explaining the dangers of paying only the minimum balance on credit card debt. It'll cost you more in the long run! He hopes to spread the word to any and all who will listen. If you have a problem; if no one else can help, and if you can find him… maybe you can ask him a question relating to personal finance. Follow him on Twitter.
Editorial Note: This content is not provided or commissioned by the bank advertiser. Opinions expressed here are author's alone, not those of the bank advertiser, and have not been reviewed, approved or otherwise endorsed by the bank advertiser. This site may be compensated through the bank advertiser Affiliate Program.