Mobile Banking at Your Credit Union Rivals Big Bank Technology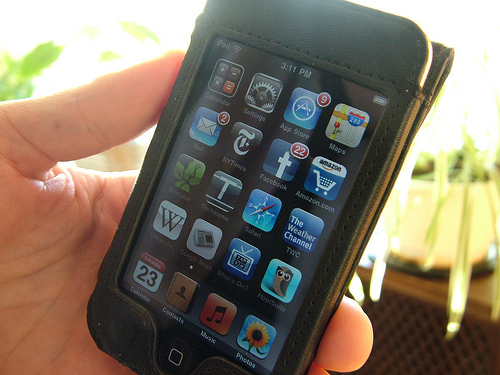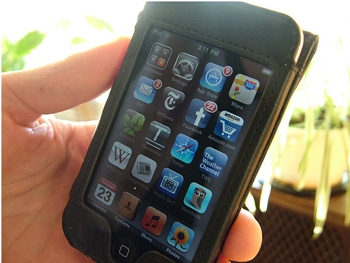 When it comes to online and mobile services, the public has developed an unsavory perception of credit unions, holding onto the belief that they are too far behind the times to stay relevant with cutting-edge technology. This myth has been so perpetuated through word of mouth and — sometimes — sheer assumption, that it is often misconstrued as fact.
"Ten years ago, if you had asked anyone who wasn't already a member of a credit union what a 'credit union' was, they would have said, 'What's a credit union?'" said Jeffry Pilcher of The Financial Brand.
Much has changed in the last ten years, especially as big banks fell out of favor among customers. A February 2014 GOBankingRates study found that 17 percent of people say mobile banking has a big influence on which financial institution they choose. To find out whether the biggest credit unions in the nation are, in fact, giving their members the high-tech mobile banking capabilities they so desire, GOBankingRates dug deeper into what members look for in mobile banking technology.
Poll: Most Important Mobile Banking Features
A GOBankingRates survey asked 1,500 respondents which mobile banking feature they use most often to determine which services Americans rely on for their everyday mobile banking needs.
The results, which were gathered from Feb. 19 to Feb. 21, revealed that the most-used mobile banking feature is the ability to make balance inquiries, with 36 percent of respondents choosing this service as their most frequently used feature. With so many Americans conducting financial transactions on the go, easily checking account balances before making a purchase is a convenience that many users rely on.
The next most widely used mobile banking feature was an ATM/branch locator, with 19 percent of poll participants — likely a result of users needing to withdraw cash.
Another widely used mobile banking feature surveyors identified was the ability to make money transfers, coming in third place with 14 percent of votes overall, and 22 percent of votes for 18 to 24 year olds.
Rounding out the responses were "account activity alerts," "remote check deposit" and "don't use mobile banking," each of which received approximately 10 percent of responses.
Credit Unions Stay Competitive in Mobile Banking Field
A Callahan & Associates' 2013 Technology Priorities Survey reported that "for [credit union] respondents who offer mobile banking, 29% launched the service in 2010 or earlier. Thirty-five percent of respondents who offer mobile banking launched their initiative in 2011 and another 36% launched mobile banking in 2012."
To determine if credit unions are holding their own when it comes to the vast array of popular mobile banking features, GOBankingRates investigated the top 50 credit unions by asset size, according to Bauer Financial. Each institution was surveyed to confirm whether it had the most popular mobile credit union features based on our study.
Below is how they fared.
* No mobile application at this time
1 Separate mobile app for remote deposit capture
Of the 50 credit unions sampled, 42 institutions offered mobile banking solutions for five popular categories members care about when they're out and about:
Balance inquiries
ATM/branch locator
Money transfers
Remote check deposit (through the credit union's primary app, or a supplemental app)
Account activity alerts (whether through an in-app alert, text message or email)
Three of the credit unions listed do not offer a mobile banking application to their members, but could provide certain features through their mobile-friendly website. And 49 of 50 credit unions surveyed offered the top three most-used mobile banking features to their members, demonstrating that credit unions have heard and are catering to the technological needs of their membership.
Sonya McDonald, vice president of planning and market development at RBFCU, one of the largest credit unions by assets in the country, explained why the institution puts such a dominant focus on mobile banking.
"Members expect to connect with their financial institution anytime and anywhere. They want to be able to access their money when it's convenient to them and through the channels that are most convenient to them," McDonald told GOBankingRates. "With the proliferation of smartphone and tablet use, consumers want to be able to use their devices to access everything, and their financial institution is no exception."
In addition to the financial institutions sampled, LA Financial Credit Union, a GOBankingRates client, earns an honorable mention for staying attentive to its members' credit union mobile banking needs. Renee Amato, VP/Chief Marketing Officer of LA Financial, noted that the institution is so committed to ensuring its members' expectations that it surveys its members "on a monthly basis," and at least once annually, to stay aligned with members' wants and needs.
Credit unions large and small recognize the value that ongoing mobile banking technology offers a robust membership body, but there's always room to continue progress on the mobile credit union front.
"As consumers have continued to migrate to digital for everyday banking transactions, credit unions have had to play catch up to meet changing consumer expectations," said James Lay of CU Grow. "Credit unions have continued to adopt the digital tools, such as mobile banking, PFM and RDC, but do so without a unified digital strategy, which is strongly needed by many."
Credit union mobile banking is just one facet of a greater digital strategy that credit unions must focus on if they hope to achieve sustainable growth. However, the findings in this GOBankingRates study confirm that mobile credit unions are headed in the right direction.