PNC Bank Rewards Customers With Best Savings Account Rate in Charlotte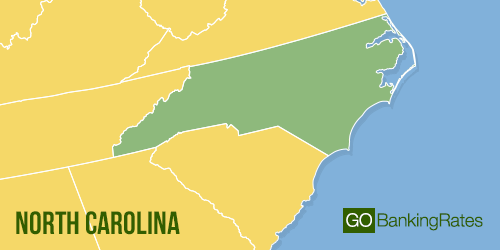 As the nation's second largest banking center after New York City, as reported by Forbes, many Charlotte, N.C., residents are left to wade through a bevy of savings account options.
GOBankingRates conducted a study of savings account rates in every state to help customers find the best return on their deposits. The study surveyed a comprehensive database of savings and money market rates with minimum deposit requirements of $10,000 or less.
PNC Bank offers the best savings account rate in Charlotte. With ample locations in the area and high savings rates, PNC Bank proves that locals can grow their safety nets despite the current, low-yield deposit market.
>> Click here to see the complete study.
PNC Bank Offers the Best Savings Account Rate in Charlotte
PNC Bank offers promotional rates when customers link a savings product with the bank to a checking account. 

A PNC Bank Statement Savings account offers interest with a minimum opening deposit of $25. A minimum balance of $400 will waive a $4 service fee on the account, as will signing up for an automatic savings transfer of at least $25 per month from a PNC checking account.
If the average account balance remains at $1,500 or more, depositors will also avoid a $3 fee for each withdrawal over the allowed three per month.
Young depositors under the age of 18 get their withdrawal fees and minimum balance requirements waived.
About PNC Savings Accounts
PNC Bank provides customers with diverse services, from deposits, to lending, cash management and investment services across 19 states and the District of Columbia. PNC has 11 branch locations in the Charlotte area.