Ditch Sub-Par Savings Accounts: 7 Ways to Save Money Faster
From social lending to money market accounts, there are tons of options better than a low-interest savings account.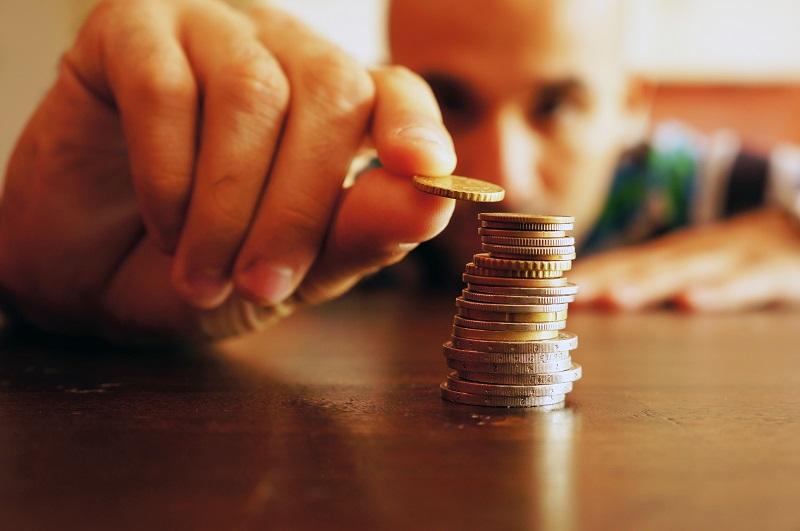 Tired of low interest rates on savings accounts, savers are searching for other ways to save and earn more than a 0.01 percent return on their savings. Luckily, if you're looking for one of the best ways to save money, there are alternatives to low-interest savings accounts.
Although some of these alternatives to savings accounts might be riskier, you might find it worthwhile to investigate these offerings to boost your investment returns for intermediate and short-term goals. If you're trying to figure out how to save more money, here are seven ways:
Related: The Struggle Is Real: 5 Reasons It Hurts to Save Money
1. I Bonds
Zvi Bodie, acclaimed co-author of the premier university "Investments" text, champions the inflation-protected government I bond in his "Risk Less and Prosper" investing book. The government I bond addresses one of the greatest problems with the low current interest rates: If inflation goes up, and interest rates stay low, your savings will lose purchasing power.
The beauty of I bonds is that you're assured to maintain the purchasing power of your initial investment. Personally, I buy the maximum quantity of I bonds allowable by law every year. Here are the I bond basics:
An I bond is sold by the U.S. Treasury and earns 2 interest rates; a fixed rate set at issue and an inflation-adjusted rate that changes twice per year.
I bonds earn interest for up to 30 years.
The bonds are state and local tax-free.
If bought to pay for higher education, I bonds might be completely tax-free.
You can buy them in denominations from $25 to $10,000.
You can buy a limited amount annually; $10,000 each calendar year. Plus, you can buy an additional $5,000 I bond with your IRS tax refund.
I bonds can be bought through the online TreasuryDirect.gov website.
The current interest rate for the fixed portion of I bonds for May 1, 2015, through Oct. 31, 2015, is 0.00 percent and applies to the first six months you own the bonds.
2. TIPS
Another government offering that promises to preserve the purchasing power of your hard-earned savings are the Treasury Inflation-Protected Securities (TIPS). TIPS are structured so that at issue you receive a fixed interest rate that's been set at auction. There's another component of the TIPS return that includes an inflation adjustment.
The principal of the TIPS increases or decreases depending on the inflation rate as measured by the Consumer Price Index. So, if inflation rises 1 percent, then your $1,000 TIPS will increase to $1,010, and the fixed interest rate will be paid on the increased value of the security.
Here are some more TIPS basics:
You can buy TIPS with maturities of 5, 10 and 30 years.
TIPS are issued in increments of $100, which is also the minimum purchase price.
You can hold TIPS until maturity or sell it sooner in the secondary trading market where other investors will buy the security.
The current 10-year TIPS interest rate is 0.375% as of July 2015, and the five-year rate is 0.125% as of April 2015.
3. CDs
I recently received a flyer for a 2.35% APY on a credit union five-year certificate of deposit (CD). Not only did I pounce, but I got my mom to sign up as well. With the average national rate on five-year CDs sitting at 0.79 percent (as of Oct. 8, 2015), a 2.35% APY is a good return.
One concern of CD investors is the worry about locking their funds up for a long term. After all, five years is a long time to invest your money, especially when interest rates are poised to rise in the near future. A little know strategy for investing in a long-term CD is to cash out the holding before maturity. Although you will lose a small amount of interest, usually three to six months, the higher yield normally outweighs the early withdrawal penalty.
CD Accounts With High APYs
| | | |
| --- | --- | --- |
| Bank | Term (months) | Rate (APY) |
| BBVA | 35 | 1.50% |
| BBVA | 19 | 1.30% |
| Synchrony Bank | 12 | 0.55% |
| BAC Florida Bank | 6 | 0.35% |
Source: GOBankingRates.com "Best CD Rates"
For those hesitant to tie up their funds in a long-term CD, you might want to consider the step-up CD. If rates increase, a step-up or bump-up CD will give you the opportunity to increase your interest rate a limited number of times during the CD's term.
Read: 7 Smartest Moves to Make Before Interest Rates Rise
4. Pay Down Debt
This might be one of best ways to save money. If you have consumer debt with an interest rate above 1 percent, you'll make money by paying off that debt. For example, an unpaid Visa card balance of $1,000 with a 15 percent interest rate will cost you $80 in interest payments over the year.
If you pay off your credit card debt before interest kicks in, you can take that $80 you saved on interest and put it in a high-yield online savings account with 1.10% APY. (Online savings account rates tend to be higher than brick-and-mortar banks' savings account rates.) And, let's say you deposit $10 into the account each month for five years. This rate, compounded monthly, will grow your $80 balance to $701.04 in five years.
So by paying off the high-interest credit card debt and placing the money you saved in a high-yield savings account instead, all of a sudden you have $91.28 in the bank after a year. When possible, always try to pay off your debt first so you can start saving money faster.
5. Municipal Bond Funds
This alternative to savings accounts offers a double bonus, according to Jeff Ross, founder and managing director of Vailshire Capital Management, LLC. In part one of this strategy, Ross recommends opening a brokerage account at one of the discount firms. Many of these companies, interested in garnering additional business, offer incentives such as cash or free stock trades to open the account.
Once the account is open and funded, Ross recommends investing in "municipal bond exchange-traded funds (ETFs,) which earn federal tax-free income. Two such ETFs are Invesco Value Municipal Income Trust (NYSE: IIM) and the Nuveen Municipal Opportunity Fund, Inc. (NYSE: NIO)."
"Yields on such ETFs currently range from 5.60 percent to 6.20 percent, which is the equivalent of an 8 to 10 percent taxable yield based on your income tax bracket," added Ross. "You can use the monthly dividends from these funds to pay bills or to simply earn a much larger yield than your other bank accounts."
Be aware that when interest rates rise, the principal value of these funds will fall. Thus, it's a good idea to match the maturity or duration of the underlying bonds with the time period you expect to withdraw the funds.
6. Short-Term Bond Funds
For funds you'll need in three to five years, consider other short to intermediate bond mutual and ETFs. You'll earn a higher rate of return than your savings or money market accounts.
Currently, the Vanguard Intermediate-Term Bond Index Fund Investor Shares (VBIIX) yields about 2.50 percent*. This fund has a low expense ratio of 0.20 percent* and consists of highly rated U.S. government bonds and corporate bonds.
Keep Reading: 7 Best Short-Term Investment Options
7. Social or Peer-to-Peer Lending
Ross added another, slightly riskier alternative to savings accounts: peer-to-peer lending.
"Another great way to earn real income is via participation in peer-to-peer (P2P) or social lending," he said. "Examples of U.S.-based entities include Prosper and Lending Club. Personally, I've had an account with Lending Club for several months and have been very pleased with both the ease of use and the performance of my loans."
Ross mentioned that it's reasonable to expect taxable returns between 5 and 10 percent. Ross' adjusted net annualized taxable returns have been 8.69 percent. I've also invested in Prosper and Lending Club social lending platforms for several years with similar results.
There's no reason to limit yourself to low-interest savings accounts. Although it's a good idea to keep a small emergency fund in your savings account, there are better ways to save money. These viable alternatives for your cash can offer greater returns than the paltry near-zero interest rates at the corner bank.
*Rates are current as of Oct. 8, 2015, unless otherwise noted.