How to Find a Free Savings Account When You're Broke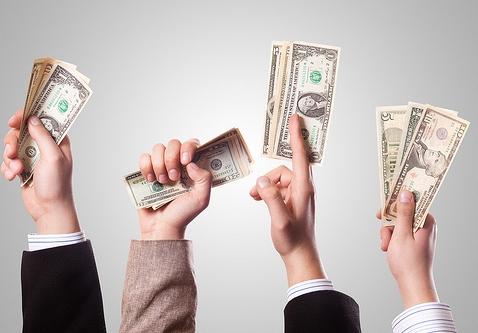 About 70 percent of Americans have a savings account, used to securely store extra cash in the hopes of earning a little extra interest on the principal. There are hundreds of savings account options from bank branches, online financial institutions and credit unions, all with different features and requirements.
Even though savings accounts can somewhat limit the ability of depositors to add and withdraw money as compared with transactional checking accounts, savings accounts provide benefits that other deposit accounts can't — namely, the ability to earn more interest. However, many financial institutions place a minimum balance requirement on savings accounts in order to earn the specified interest rate, which is not always worth it for depositors with smaller savings.
Related: Q&A: Why Do Banks Require a Minimum Balance?
Financial Institutions With Savings Account Minimum Deposit Requirements
It is up to the discretion of a financial institution whether or not it requires a minimum balance for a savings account. However, by meeting a minimum, you are usually entitled to perks like waived fees or no limit on withdrawals per month. These perks are sometimes based on a tiered system, rewarding higher balances with greater benefits and higher savings interest rates.
On the other hand, failing to meet a minimum balance once an account is opened means that, at the very least, you are unable to earn the institution's best interest rate offered, and at the worst, you'll be charged fees until the balance is brought back up to the minimum. Because interest rates are so low today, incurring just one savings account fee can result in losing all the interest earned, and maybe even losing money on your principal deposit.
Related: Q&A: How Do I Avoid My Bank's Savings Account Fee?
How to Get a Free Savings Account With no Minimum Balance
Some financial institutions choose to waive the minimum completely when special conditions are met.
Bundle services: Many financial institutions operate on the system of providing free savings accounts with no minimum balance to be used in conjunction with your regular checking account.The same is true if you hold a loan with a particular institution.
Look to the Web: Not all banks and credit unions require minimum balances, however — it's just a matter of finding them. Many online banks, especially, require a minimum of only $1 to open a savings account. Once the account is opened there is no imposed minimum balance or monthly fees.
One consideration to keep in mind, however, is that while these online savings account are extremely simple and hassle free, the transfers between your local bank branch to your online account and back might take a couple of days to post. Customers should be aware of the time delay if they need to access their money immediately.
Before opening a savings account, be sure you're aware of all the terms and conditions to enjoy the interest rate advertised. Minimum balance requirements are easy to overlook, especially when a higher interest rate is offered. Taking the time to research your options, however, will allow you to find a high-yield savings account that doesn't require you to maintain a high balance at all times.
Photo credit: Alan Cleaver