11 High-Yield Savings Accounts That Have Beaten the Stock Market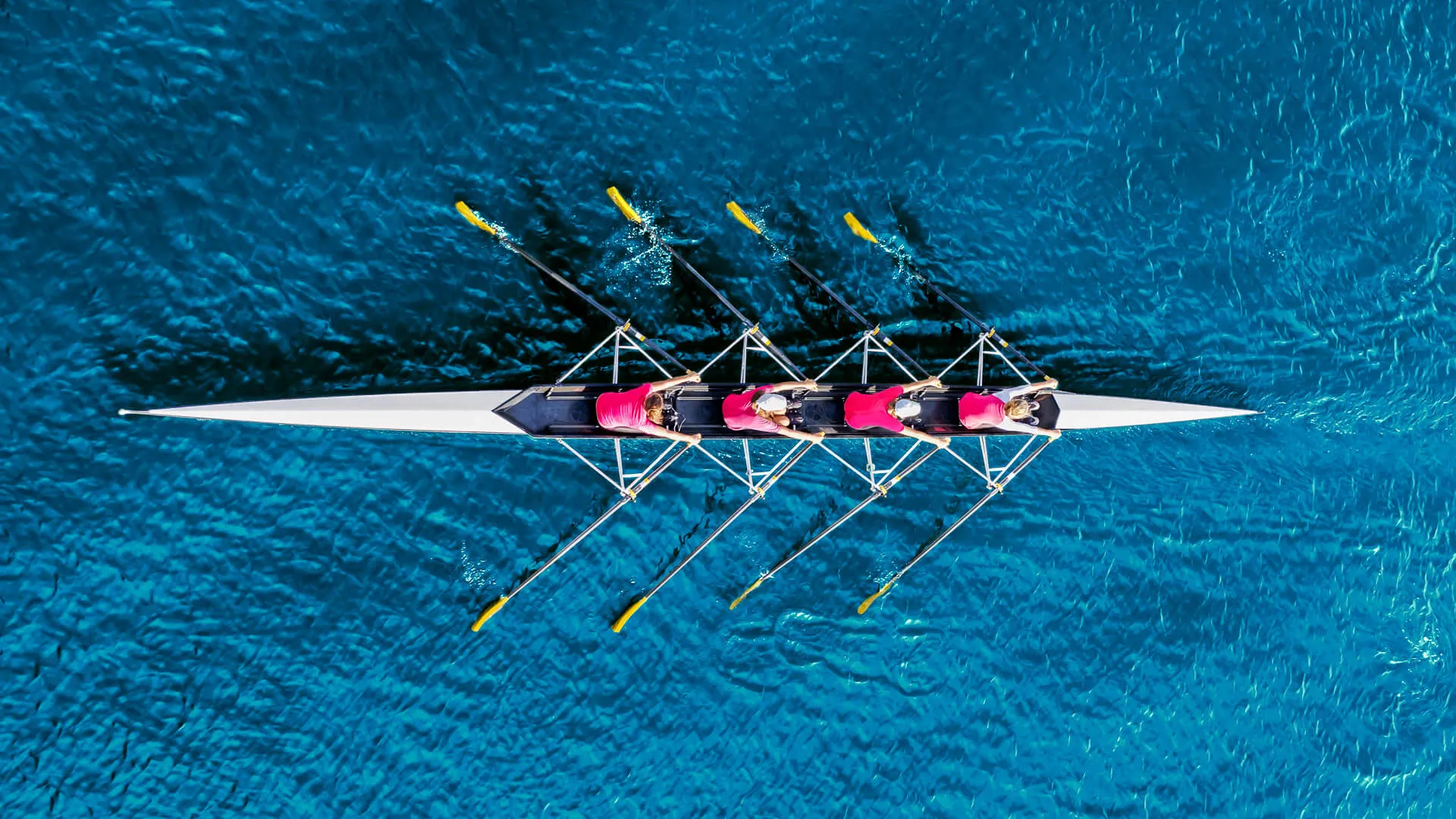 After years of booming gains, stock markets fell — the S&P 500 dropped 6.2% in 2018. And while a 6.2% decline isn't exactly going to leave Wall Street brokers crying into their martinis, it was the first full year of losses in a decade.
But it also means many American investors are relearning a very important lesson: Sometimes, stocks go down. If your understanding of how to invest money involves assuming nothing will ever go wrong, your finances are in a lot of trouble. More often than you might realize, a good high-yield savings account will hammer the returns you get from the stock market.
So, while a 2% annual percentage yield might seem hilariously quaint when stocks are hot, there are few better bets out there than a good high-interest savings account when stocks are on the decline.
When Stocks Are Falling, a Savings Account Is the Better Option
A good high-yield savings account these days is earning you about 2% APY a year, give or take a tenth of a percent or two. And while it's certainly important to note that the S&P 500 returns about 10% a year on average, that's on average. In a given year, it can drop by as much as 30%. And that's when it's important to remember that sometimes the best way to make gains is by avoiding losses.
In fact, had you stashed your money in a high-yield savings account last year instead of an S&P 500 index fund or ETF, your total return would have been 8.2% better than it would have been with the fund. You would have earned 2% or so in interest on top of NOT losing 6.2% on your stock investments. That means that, in the worst years for the market, you savings account might beat it by 30% or more.
Online Banking Has Meant a Renaissance for Savings Accounts
Fortunately for you, the banking industry is currently undergoing a real revolution as online banking allows more players to enter the game. Where a bank once needed to open new physical locations to grow its reach, almost any financial company can get into the game offering online savings accounts without paying a penny to overhead costs created by maintaining branches all over the place.
The end result is that the American consumer now has more options than ever before for getting a high-yield savings account. So, here's a look at some of the best high-yield savings accounts that would've beaten the stock market in 2018 and could now provide you with some great options for keeping your nest egg growing as safely as possible.
iGOBanking.com
You can find an array of personal online banking products at this division of Flushing Bank. In addition to the high-yield savings account, it also has CDs, money market and checking accounts.
Bank5 Connect
BankFive has served the community of Fall River, Massachusetts, for over 150 years, and now it has branched out to the rest of the country with Bank5 Connect. Among the offerings is a high-yield savings account that yields over 1.6% a year on balances over $100.
American Express Personal Savings
Another example of a financial services company that's taking advantage of the opportunities presented by online banking is American Express, which has started offering its clients a savings account that returns 4.30% a year. If you already have an American Express credit card, you might even be able to use the same login.
Discover
Another well-known credit card brand that's moved into commercial banking products is Discover, and it offers online savings account with a solid interest rate. So, if you're already a Discover user, this could be a pretty easy option for you.
Sallie Mae Bank
If you're already familiar with Sallie Mae through your student loans, it might make a lot of sense to stay there for your high-yield savings account. Its rate is competitive and you might prefer an institution you're familiar with.
Ally
Ally has its roots in auto financing — beginning as a division of General Motors back in 1919. Today, the company has moved into online banking and offers a high-yield savings account with one of the industry's most competitive rates.
Barclays
A British investment bank, Barclays didn't really cross paths with the average American consumer for most of its existence, which began all the way back in 1690. However, it's begun to delve into the market with a high-yield online savings account that's among the best returns in the market.
FNBO Direct
The FNBO Direct online savings account not only has one of the highest rates out there, but you can open one with just $1 and use its Popmoney feature to send and receive payments.
Marcus
Marcus is the entirely online savings account offered by the investment bank Goldman Sachs, a relatively new foray into commercial banking for the firm. There's no minimum to open and no monthly fees, so you can enjoy the interest rate at no additional costs.
Synchrony Bank
Much like Ally started as the financial arm of General Motors, Synchrony was a part of General Electric for decades before it was spun off into its own company in 2014. Today, Synchrony functions both in commercial banking and as a credit card issuer.
Keep an Eye on Your Rate
So, there's a myriad of solid options out there for where you can stash your money and get a 2% return without taking on any risk. However, the benefits of the high-yield savings account do come with at least one minor caveat: Don't forget to periodically check in on your rate and price shop with other accounts. Savings account rates will shift over time as the prevailing interest rate changes, so the 2% or so you can get today might be higher or lower over time.
What's more, you don't want to miss out on the chance to get a better rate elsewhere! American consumers are essentially missing out on an estimated $50 billion a year in interest earnings just because they leave their money in savings accounts paying noncompetitive rates.
Saving For the Future Should Blend Risks
Unfortunately, you usually can't save your way to a comfortable retirement with your savings account alone. After all, stock markets are up more years than they're down, and FDIC insurance will only cover your first $250,000 in deposits. No, you will most likely need to take on at least a little more risk to achieve your ultimate savings goals.
However, a well-balanced portfolio that takes advantage of the risk-free returns of a high-yield savings account is going to soften the blow of down years for stocks, not to mention be liquid enough to take advantage of opportunities — or respond to emergencies — with relative ease. So, when making plans for your financial future, don't overlook the value of savings you can count on to keep growing in the bad years as well as the good.
More From GOBankingRates
Interest rate data accurate as of October 8, 2019.
GOBankingRates is a personal finance and consumer interest rate website owned by ConsumerTrack, Inc., an online marketing company serving top-tier banks, credit unions, and other financial services organizations. Some companies mentioned in this article might be clients of ConsumerTrack, Inc., which serves more than 100 national, local and online financial institutions. Rankings and roundups are completely objective, and no institution, client or otherwise, paid for inclusion or specific placement. Any opinions, analyses, reviews or recommendations expressed in this article are those of GOBankingRates alone and have not been reviewed, approved or otherwise endorsed by the companies included in the article. All fees and rates are subject to change at the issuers' discretion. Some interest rates might be short-term or promotional offers only, and it is possible additional terms and conditions must be met in order to obtain the interest rates listed. Rates and availability might vary by region. Verify terms and conditions before opening an account.
Editorial Note: This content is not provided by American Express. Any opinions, analyses, reviews, ratings or recommendations expressed in this article are those of the author alone and have not been reviewed, approved or otherwise endorsed by American Express. American Express credit card products are not available through GOBankingRates.com.