How Much Money Should I Keep In My Savings Account?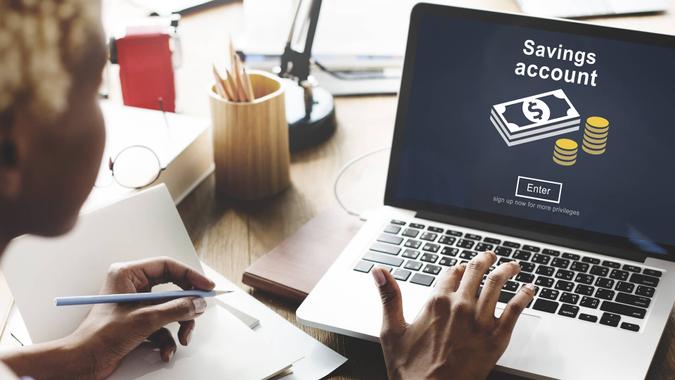 ©Shutterstock.com
The pandemic has taxed Americans' financial resources — savings balances are at their lowest point in years. When extra money does come in, it can be difficult to know how much to save and how much to put toward expenses. But every little bit you set aside helps.
How Much Should You Keep in Your Savings Account?
Your unique financial situation will determine how much of your paycheck goes to savings. Setting aside only a few dollars may seem discouraging, but it's worth it in the long run to slowly and cautiously build your money.
Some factors that determine your savings goals are:
Age
Income
Retirement plans
Need for a large purchase like a house or car
There's no right answer for how much you should keep in your savings, but we'll go over some factors that will help you set guidelines.
Income and Expenses
The first thing you'll want to do is look at your monthly income and expenses. See how much is coming into your account, how much is being spent, and where that money is going. This will help you come up with a target number to work toward — say, three months of expenses to cover you if you lose your job.
Recent bank and credit card statements can help you get a picture of where your money goes. Many banking apps also help you track monthly expenses and build a budget. Even if you use a pen and paper, the idea is to take control by mapping out an exact picture of your finances.
Bills and Recurring Expenses
Look at the bills you can't afford to ignore — like rent and utilities — and get a better idea of what you could cut back on in the event of an emergency. If you have a streaming subscription you don't use often, or you can cut back on ordering food a couple of nights a week, note those areas.
Once you've done that work, look at the number. Say your monthly expenses are $2,000. If your goal is to create an emergency fund for three months' worth of expenses, your savings goal would be $6,000 or more.
Most experts advise saving for three to six months' worth of expenses, but even saving up a few hundred dollars for an unexpected expense like a car repair can do a world of good.
Determine How Much To Save
Once you identify your goal, calculate how much money per month or per paycheck to put away toward that goal. You can also see which banks offer the best options for savings accounts.
If you have enough money coming in, it's advisable to keep separate accounts for long-term goals like an emergency fund and short-term ones like minor home renovations or a vacation. But an emergency fund should be your first goal if you don't have any such account set up.
Look at your take-home pay and how much you have left after bills. Then determine a dollar amount or percentage of the leftover money to transfer to savings every month.
Consider This

Say you make $2,800 per month and have $800 left after expenses. You can take part of that — $100, $200 or whatever you can manage — and save it. You can then start to get a picture of how long it'll take to meet your savings goals. For example, if you're working toward a $6,000 emergency fund and you put away $500 per month, you'll meet that goal in one year.
This can get tricky with variable income. Instead of a set number, consider a set percentage like 10% of your total check from your latest project. The important thing is to put a little bit toward your goals on a regular basis.
Plan for what you'd do with an unexpected windfall of money. How much would you save, and how much would you spend?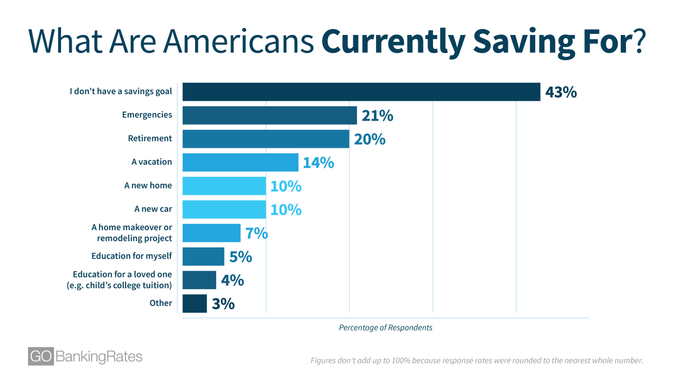 What About Paying Down Debt?
Try to put a certain amount aside every month to pay off some debt, too. Continuing the previous example, if you put $500 toward your financial goals every month and put $100 of that toward your principal debt balance, that will help pay down debt while building your savings. Keep in mind that this will also change the timeline of your goal.
Where Should You Put Your Money?
Not all banks are equal. You want to place your money in a savings account that offers a decent interest rate on your balance with minimal to no fees.
Some fees to watch out for when shopping for banks include:
Monthly maintenance fees
Minimum balance fees
Transaction fees
Most major banks will let you open a joint checking and savings account. Look for one that doesn't require a giant minimum deposit to open an account — some banks will let you open an account by depositing any amount of money.
Bank Fees
Banks that offer features like overdraft protection and alerts can help you stay within your budget. Make sure the bank you work with is FDIC insured so the money you deposit is protected. Avoid banks that charge a monthly maintenance fee simply to keep the account open. Some banks don't charge this fee unless your balance falls below a certain amount, so make sure you know that amount beforehand.
Find out what rules the bank has about withdrawals. Does it have a maximum number of withdrawals you can make per month? What happens if you exceed that limit?
Bank Products
Look at both conventional and online banking products, as some will offer a better deal than others. A savings account with an institution that's separate from your main bank could be better if it offers a higher interest rate. Wherever you put the money, you should be able to access it instantly if needed.
As of March 2021, some of the best interest rates and institutions for savings accounts are:
All the above banks are FDIC insured or partner with banks that are.
Bottom Line
Everyone's savings goals will look different. If the concept is intimidating to you, or if you don't think saving is realistic, start small. Create an emergency account for an unplanned expense, and work up from there.
Look over all your income and expenses. See how much you have left after bills, even if it's only a few dollars. Decide how much you want to put away and how often you're going to do it. If you can, set up an automatic recurring transfer to your savings account.
Map out short- and long-term goals with a realistic timeline, work toward them little by little and watch your efforts add up.
Our in-house research team and on-site financial experts work together to create content that's accurate, impartial, and up to date. We fact-check every single statistic, quote and fact using trusted primary resources to make sure the information we provide is correct. You can learn more about GOBankingRates' processes and standards in our editorial policy.