Automated Savings Review: Bank of America's Keep the Change vs. Wells Fargo's Way2Save and More
Find out if these autosavings programs are right for your bank account.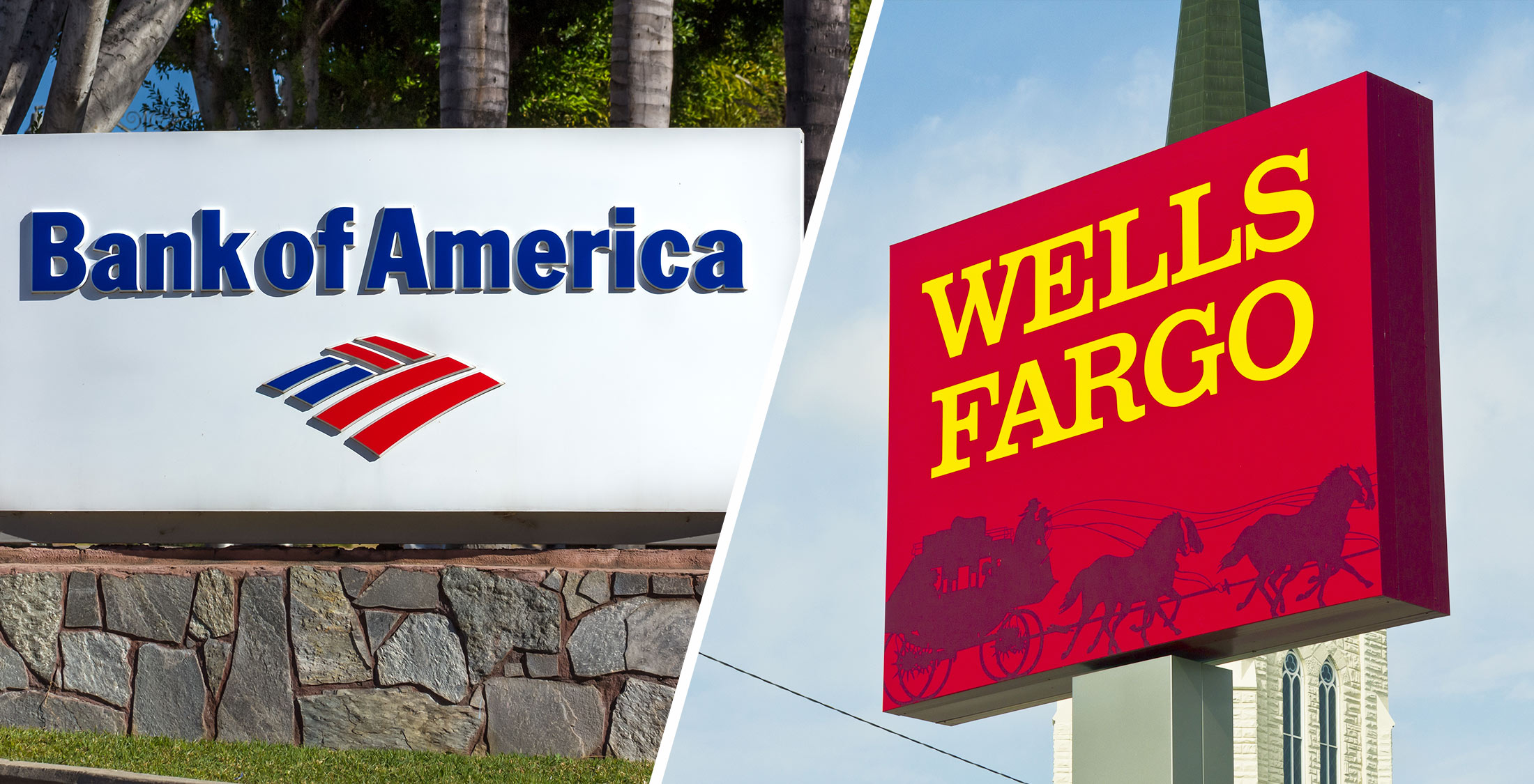 Some of the biggest banking institutions are making it more convenient for customers to put money into their savings accounts, with everything from online banking services to mobile banking apps to rewards for reaching savings goals. Another convenient feature banks are offering is automated savings programs, some of which are linked to a customer's spending activity or budget goals.
These automated savings programs give customers the flexibility to add a dollar here or a penny there, rather than requiring large sums to be deposited to savings accounts. Customers can sign up for automated savings processes and watch their pennies add up: For example, with each expense paid with a debit card or through a checking account, a preset amount can be transferred into a linked savings account. Over time, incremental savings like these can add up — and maybe without you even noticing. Although these small-amount automatic savings programs probably won't build you a fortune, they can be an effective tool for saving money.
Bank of America's Keep the Change and Wells Fargo's Way2Save are among the more popular programs that allow automated savings to occur with checking account and debit spending. Here's everything you need to know about some of the most popular automatic savings programs so you can better decide which one is right for you.
Sponsors of
Read: 10 Best Savings Accounts of 2016
Wells Fargo's Way2Save
Way2Save is a traditional, variable, interest-driven savings plan that develops through purchases linked to a Wells Fargo checking account. One of Way2Save's differentiating features is called "Save As You Go," which gives you the option to transfer $1 from your checking to your savings account every time you make a debit card purchase, pay bills online with Wells Fargo Online Bill Pay or make automatic payments from your checking account.
Pros of Wells Fargo's Way2Save:
Option to use Way2Save savings account as an overdraft protection measure
Automated so customers can grow their savings without having to make much effort
Cons of Wells Fargo's Way2Save:
$5 monthly service fees if requirements aren't met
Low APY of 0.01%
Bank of America's Keep the Change
Bank of America's savings program helps customers with each purchase made by debit card. All day-to-day debit card purchases are rounded up to the nearest dollar amount, and the bank automatically transfers that extra change to your linked savings account.
Sponsors of
For example, a $4.75 latte purchase is rounded to $5, and the 25-cent difference is deposited into your savings account.
Pros of Bank of America's Keep the Change:
Convenient automated program
All debit card purchases qualify
Low minimum opening balance of $25 required for savings account
Cons of Bank of America's Keep the Change:
Low interest rate of 0.01% APY, regardless of account balance
Only six transfers and withdrawals allowed for free each month; $10 fee for each additional transfer or withdrawal
USAA's Savings Booster
USAA's Savings Booster is a tool that helps account holders find extra cash to sink into savings. Available on both the USAA website and their mobile app, the tool is set up to automatically transfer your ATM rebates and deposits to a savings account or an investment account of your choice.
Another way the Savings Booster program helps customers find extra cash to save is by setting aside excess money from recurring deposits to savings. Basically, you can allot a specific dollar amount for living expenses and the remaining money in your account will be put towards your savings or investments.
Sponsors of
On the USAA website, Savings Booster user Cleisthenes praised the service and expressed hope that the bank expands it in the future. "I recently activated the 'Savings Booster' feature on one of my checking accounts," Cleisthenes wrote. "This new feature allows you to route ATM Rebates (and parts of Recurring Deposits) on account A to another (savings) account B of your choosing. That is a great idea! Unfortunately USAA currently allows only one account to be monitored for ATM Rebates on 'Savings Booster.'"
Pros of USAA's Savings Booster:
Automatically transfers extra cash to savings
Encourages customers to separate needs from wants via living-expenses feature
No monthly service fees
Cons of USAA's Savings Booster:
Only six debit transactions allowed for free per month
After three excess debit transactions, account automatically converted to checking account
Related: 11 Best Savings Account Promotions Available Now
Chase Bank's Automatic Savings Program
This no-frills program gives customers the option of automatically depositing funds from their Chase checking account into their savings account. The amount and frequency of automatic deposits can be changed anytime, which is helpful when your cash flow fluctuates.
Sponsors of
"Their fees are average but what you get in return is outstanding," wrote reviewer hhawho on MyBankingTracker.
Pros of Chase Bank's Automatic Savings Program:
Monthly service fee waived with automatic deposit of at least $25 per month into savings account
Flexible automatic deposit allows changes to amount or frequency anytime without penalty
Cons of Chase Bank's Automatic Savings Program:
Only six withdrawals or transfers allowed for free each month
$5 savings withdrawal limit fee charged for each withdrawal or transfer in excess of the six free allowed
Low 0.01% APY for a basic Chase savings account, regardless of balance
U.S. Bank's START Smart Savings Program
New customers of U.S. Bank's Silver Checking Package — which comes with the option of a new Package Money Market Savings account — can enroll in the START Smart Savings Program.
This savings program comes with a few exciting perks like cash-back bonuses when you buy gas and groceries. Plus, START Smart rewards customers with a bonus of up to $50 for meeting their savings goals by the deadline they set for themselves.
MyBankTracker reviewer BARGINHUNTER2015 liked the convenience and customer service, as well as how easy they made saving. "They go out of their way to make you feel like you are valued," he wrote. He went on to praise the START program for helping customers save cash for a rainy day.
Pros of U.S. Bank's START Smart Savings Program:
1-percent bonus for gas and groceries purchases when using the U.S. Bank Visa debit card linked to the Silver Checking Package
Extra 1-percent net bonus on gas and grocery debit card purchases during the first 12 months of enrollment
Cons of U.S. Bank's START Smart Savings Program:
Direct deposits of at least $1,000 or a combined average account balance of $1,500 in order to waive monthly maintenance fees for Silver Checking Account
START Smart only available within the first 90 days of opening a new account
Only available to new customers
Read: How to Save Money Without a Regular Paycheck
How These Automatic Savings Programs Stack Up
Choosing the best automatic savings program depends on your goals, income and saving habits. Each of the programs reviewed here features unique benefits that will work with different types of customers.
Both Wells Fargo and Bank of America both seem to have the same theory: If you can afford to spend, then you can afford to stash a little bit in your savings. This approach to savings can be ideal for people who make a lot of purchases and might need help with their savings habits or just want to pad their nest egg without having to think about it.
USAA and Chase both offer bare-bones automatic savings programs that take a passive approach to motivating customers to build their savings.
Finally, U.S. Bank has the strictest requirements to earn savings incentives — such as that you must be a new customer and must sign up for START Smart by the deadline — but once you do, the extras are pretty substantial. U.S. Bank is a solid choice for people with steady incomes who need a little extra push to reach their goals.
Editorial Note: This content is not provided or commissioned by the bank advertiser. Opinions expressed here are author's alone, not those of the bank advertiser, and have not been reviewed, approved or otherwise endorsed by the bank advertiser. This site may be compensated through the bank advertiser Affiliate Program.