Michigan's Flagstar Bank Savings Account Ranked Best in 2015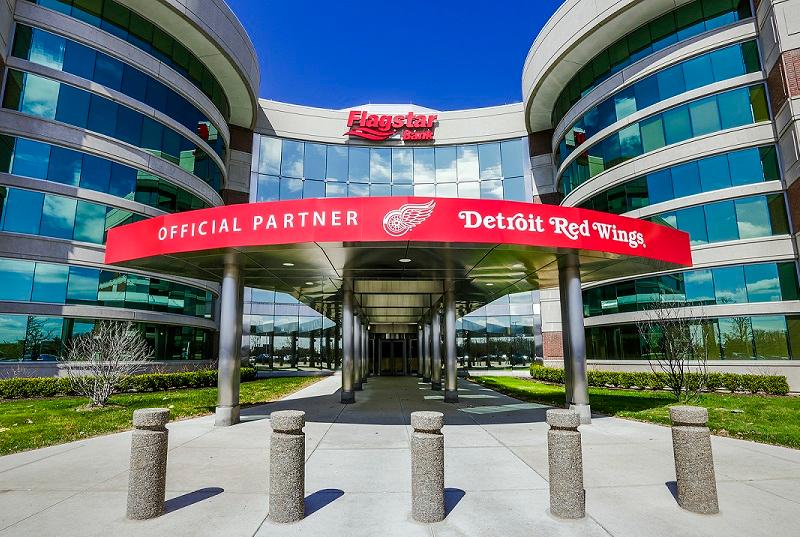 Anyone who really wants to achieve the goal of saving more money needs a savings account that is going to help them grow their money, not just stash it away. Growing a savings account is one of the easiest and safest methods of building wealth over time. Unfortunately, Michigan residents, along the rest of the country, just aren't saving enough.
The average American household has "virtually no retirement savings," according to the National Institute on Retirement Security, and Michigan Tech Magazine reported that most people retire with less $50,000 in assets, which won't last long in today's or tomorrow's economy. Whether you're saving for retirement, a house or your next vacation, savings account rates are an important factor in how you protect and grow your assets over the long run. Contributing to a high-yield savings account can help you beat rising inflation and be ready for major life events.
As part of the 2015 "Best Banks" series, GOBankingRates ranked the top 10 savings accounts in the United States based on factors that affect depositors the most. The study examined the minimum amount to open, minimum balance to avoid fees, monthly service fees and the APY.
Flagstar Bank, headquartered in Troy, Mich., is the only brick-and-mortar bank that made the top 10 list. Coming in at No. 10, Flagstar Bank offers a superior savings option at its more than 100 locations from Lake Erie to Lake Michigan. Here are a few reasons why Flagstar Bank made the list of the 10 Best Savings Accounts of 2015.
Why Flagstar Bank's SimplySavings Ranks No. 10 in the U.S.
GOBankingRates found that the average savings account rate is around 0.17% APY. In contrast, Flagstar Bank's SimplySavings account provides a 1.10% introductory APY on all deposits made within the first 12 months of opening — the highest APY out of all 10 of the best savings accounts in the study. After 12 months, a variable rate will be in effect and is subject to change. This offer is exclusive to Michigan.
No minimum balance is required to open a savings account at a Flagstar branch; however, to open an account online, you must deposit at least $1. The account also won't incur the $3 monthly service fee during the introductory 12 months. The monthly service fee can be waived thereafter if an average daily balance of $300 is maintained in the account or a Flagstar checking account is linked to the SimplySavings account.
Depositors also gain a range of other benefits from having the SimplySavings account, including:
A 0.25 percent rate discount on personal and home equity loans through Flagstar Bank
Preferred certificate of deposit (CD) rates when a combined $5,000 is held in Flagstar checking, savings and money market accounts
$25 off the origination fee on the banks' personal loans
No maximum balance and no checking account required
Michigan customers can apply for an account in any of the Flagstar Bank branches, online or over the phone.
Best Savings Accounts of 2015 Methodology
To compile its list of the top 100 banks by asset size, GOBankingRates surveyed the FDIC's list of banks sorted by assets, excluding non-active institutions, those with less than $1 billion in assets, investment banks and any institutions that require customers to use investment services to access commercial bank accounts. This list of 100 banks included 10 online banks as well as conventional brick-and-mortar institutions. In addition, the study considered 20 online-only banks, according to the GOBankingRates database (no asset threshold was consulted for online banks). These lists were compiled Oct. 23, 2014, and verified against the individual institutions' websites.
GOBankingRates examined personal savings accounts belonging to these banks, taking into account a number of factors to quantitatively rank each institution's savings product: (1) minimum deposit, (2) monthly maintenance fee, (3) minimum deposit to avoid fee and (4) annual percentage yield (APY). Each criterion was individually scored from most to least favorable; APY was weighted more heavily and accounts were ranked by overall score. In the case of a 10th place tie, GOBankingRates deferred to APY as the tiebreaker. Data was compiled via the GOBankingRates interest rate database and verified against the individual institutions' websites. Annual percentage yield was based on minimum deposit required to open an account. Note that some interest rates might be short-term or promotional offers only and it is possible additional terms and conditions must be met in order to obtain the interest rates listed. Rates and availability might vary by region. All savings account data was last verified as of Dec. 23, 2014; terms and conditions are subject to change at any time at the discretion of individual financial institutions. Please verify terms and conditions before opening an account.
Photo courtesy of Flagstar