15 Things the Best High-Interest Savings Accounts Have in Common
This is what you can expect from the best savings accounts in addition to high interest rates.
Rostislav_Sedlacek / iStock.com
You want to get the best interest rates from your high-yield savings account, but you don't want to compromise on features that will improve your banking experience. When you're looking for the best savings account and highest interest rates to build up an emergency fund or just to stash your cash while saving for a new car, home, or vacation, make sure to review online banking options and other features that can help you maximize your savings contributions and that suit your lifestyle. Here are 15 things to look for to find the best savings account.
1/15
Syda Productions / Shutterstock.com
1. Low or No Maintenance Fees
Get the most out of your savings contributions by eliminating monthly maintenance fees. The best high-interest savings accounts do not charge a maintenance fee so you can save more money.
2/15
Bloomicon / Shutterstock.com
2. No Monthly Minimums
Some of the best savings accounts have no minimum balance requirements, such as Capital One's 360 Savings Account and Ally Bank's online savings account. You could have $5 or $5,000 in your account at any time without penalty, which means you save by not incurring balance-related fees.
3/15
TZIDO SUN / Shutterstock.com
3. Access to Out-of-Network ATMs
Many banks allow you to withdraw cash from your account from an out-of-network ATM, but you'll pay fees that typically range from $2 to $4 per transaction. Some banks waive out-of-network ATM fees, however. Bank of America, for example, waives these fees for its Preferred Rewards members.
4/15
Supannee_Hickman / Shutterstock.com
4. Loyalty Rewards
Speaking of Bank of America's Preferred Rewards program, it includes a 5 percent interest rate booster on a money market savings account, among other perks. Several of the best banks in the U.S. offer rewards and loyalty programs, whether tied to promotional offers, bundled accounts, or other options, so look for this benefit when shopping for a great savings account.
5/15
Dragon Images / Shutterstock.com
5. 24/7 Customer Service
Whether you have questions about account privileges or transfers to and from savings accounts, or you want to upgrade to a money market account, you might need the help of a personal banker. The best traditional or online savings account for you will provide 24/7 customer support.
6. Live Chat Support
If you are online most of the day and need instant answers, you might need real-time help to manage your banking needs. Many banks offer live chat support for account holders of a high-interest savings account. This online service can save you time you might spend on hold over the phone.
Learn: Here's How the Average Savings Account Interest Rate Compares to Yours
7/15
Rawpixel.com / Shutterstock.com
7. Push Notifications or Text Alerts
If you want to maximize security, set up alerts for all transactions so you'll be aware of all activity on your account. For example, Simple offers instant push notifications as well as online account security features like fingerprint unlocking on your iPhone or Android device. These alerts also can help you monitor your spending and saving habits.
Text banking services also can enable you to transfer money to your high-interest savings account more easily. Some accounts also allow you to set up automatic deposits to savings, link your cash back rewards to your savings, or set up savings transfers prompted by other account activity like a debit card purchase.
8/15
RyanJLane / iStock.com
8. Mobile Deposits
When you want the convenience of depositing checks instantly to your savings account, make use of mobile deposit features. For example, you can use the Ally eCheck Deposit feature to deposit checks remotely and directly into your savings account using your smartphone. This feature is becoming commonplace, so if your account doesn't offer this, it could be a sign that your bank isn't keeping up with industry trends.
9/15
panuwat phimpha / Shutterstock.com
9. Mobile App and Mobile Banking Features
Mobile apps and mobile banking features from the best savings account providers allow you to conveniently make deposits, review account information, transfer money, find the nearest fee-free ATM and more.
Getting into the habit of saving money can be hard, but the best savings account providers make saving easier. Check out the best banks' mobile app descriptions and reviews to see which user interface you might like best.
10/15
Rawpixel.com / Shutterstock.com
10. Competitive APY Rates
Get the most out of your savings habit by earning the highest interest possible on the daily balance in your high-yield savings account. For example, Barclays online savings' rates are 12 times the national average, and CIT Bank has rates that are more than 17 times the national savings APY.
11/15
Syda Productions / Shutterstock.com
11. Daily Compounding
Earn interest on all the interest you earn as the days go by with daily compounding. Some of the best online savings accounts, like those at Ally Bank, offer daily compounding and a 1.70% APY on all balances.
12/15
Syda Productions / Shutterstock.com
12. No Minimum Opening Deposit
Some banks that offer the highest interest rates in the country and fee-free savings accounts require you to open the account with at least $25 or more. The best savings account providers, however, don't. Discover Bank, Barclays and other financial institutions have savings accounts with no minimum deposit requirements.
13/15
Dobo Kristian / Shutterstock.com
13. Low Excessive-Withdrawal Fees
If you plan on making a telephone transfer or setting automatic withdrawals, make sure you're aware of the number of withdrawals you can make. Federal law limits account holders to six withdrawals from savings per calendar month, so banks can charge a fee for additional withdrawals. Discover Bank, for instance, charges a $15 excessive-withdrawal fee per item over the limit.
14/15
NI QIN / iStock.com
14. Set Your Account Up as a Trust
If you're happy with your savings account rates, you can turn your account into a trust fund for someone if you want to grow your savings with little risk. Banks like Ally have a formal process for setting up your savings account in the name of a trust and allow you to apply online.
15/15
andresr / iStock.com
15. Unlimited Deposits
Why pay fees to make contributions to a savings account? The best high-interest savings account will allow unlimited deposits so you can reach your savings goals as quickly as your budget allows.
Find Out: 7 Strategies for Growing Your Savings Account to $1 Million
About the Author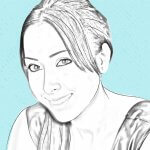 Sabah Karimi is an award-winning writer with more than 10 years of experience writing about personal finance, lifestyle topics, and consumer trends. Her work has appeared on U.S. News & World Report, Business Insider, Yahoo!, AOL Daily Finance, MSN, and other mainstream publications. She was interviewed by The Wall Street Journal and CBS News about her work as a freelance writer early in her career and now works with a variety of clients.