10 Reasons Why the Internet Hasn't Completely Replaced Banking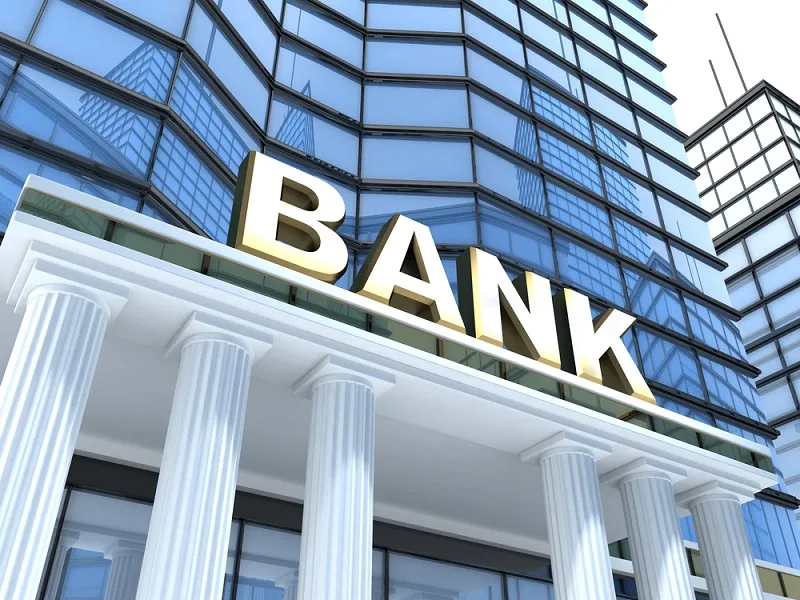 Mobile and online banking have become so popular in the last decade or so, that it's hard to remember those days when visiting the local brick-and-mortar bank was our only option. It's even harder to imagine what life would be like without the technology at hand to pay bills and manage our finances through the click of a mouse or the touch of a mobile app.
But traditional banking apparently still has its fans, according to a study conducted by the Federal Deposit Insurance Corporation (FDIC). Citing FDIC data, Trey Garrison of Housing Wire wrote that FDIC-insured banking institutions are still holding their own, with 94,725 offices in operation as of June 2014 — only a small 4.8 percent decline from five years prior.
Despite the ever-growing advantages of online banking, physical bank and credit union locations still have their place. Below are 10 reasons why traditional banking still holds an important place in the personal finance world.
Related: 5 Banking Services That Will Be Obsolete in 10 Years
How Traditional Banking Trumps Online Banking
1. Personalized Banking Experience
No robot teller will ever replace a living, breathing human. Interacting face-to-face with the people managing your finances — tellers, banking specialists and other branch employees — is an important part of regular banking. It builds a relationship of familiarity and trust that online banking can't quite duplicate over the phone or via live chats.
2. Convenient ATM Access
Until online banking technology allows you to transact actual cash straight from your computer or cell phone, conventional banking is the only universe where ATMs exist. Banking online is convenient, of course, but so are ATMs. Some financial institutions set up ATM fee refunds when certain deposit accounts are opened, and many customers can count on traditional banking for its extensive ATM network. "Online-only banks will not offer the same extensive ATM networks as traditional banks," writes Aaron Crowe of Credio.
3. Lower Banking Fees
The online banking experience might sometimes come with higher fees compared to the more traditional approach. According to BankingMyWay, "Because most online banks do not maintain their own network of ATMs, you may have to pay ATM use fees when using cash machines to make withdrawals. Some banks like ING will waive these fees on their side, but you will probably still have to pay ATM operator's fees."
4. Easy Deposits, Withdrawals and Transfers
A walk-in bank lets you make transactions, withdrawals, deposits and transfers . Additionally, "you have the security of knowing your deposit is safely in the bank, since you obtain a hard copy receipt from the teller or the ATM," notes Financial Web. Creating this monetary paper trail is one of the biggest benefits of traditional banking that won't lose its value.
5. Quick Accessibility to Funds
Mobile check deposits are convenient — just snap a pic, tap "deposit" and go. But the drawback is it might take longer for the bank to clear it. "Some banks, for instance, don't offer immediate availability of funds deposited by smartphone, as a way to control fraud," writes Ann Carrns of The New York Times. "Banks also impose limits on the amounts that can be deposited using mobile phones, also to protect against fraud."
But according to ConsumerReports.org, federal regulations state banks can't hold checks for too long before making funds available. "In general, the first $200 of a deposit must be available for cash withdrawal or check writing the next business day," states the site. "The rest should be available on the second day for check-writing purposes and on the third for cash withdrawal, subject to certain exceptions and other details."
Read: What Is Chase QuickPay and How Do You Use It?
6.  Less Chance of Overspending
Comedian Louis C.K. once said to Conan O'Brien about traditional banking, "If you wanted money, you had to go in the bank when it was open for, like, three hours. You had to stand in line and write yourself a check like an idiot. And then when you ran out of money, you'd just go, 'Well, I can't do anymore things now.'" As medieval as pre-online banking might seem, it can prevent people from depleting their finances. For this reason, traditional banking might be a wise option for those prone to overspending.
7. Easier to Resolve Unique Issues
Some banks need a physical location to address certain security and complex transaction matters that can't be resolved over the phone or online. When my checking account was recently suspected of being hacked, the bank's policy required me to visit my local branch. I had to bring several forms of identification to verify both my identity and account activity. This would only have been possible in person
8. More Security
Online banking security has come a long way, but some people fear the threat of a hack or breach. Visitors to a bank or credit union branch, however, might feel safer doing their banking where they can count on the watchful eyes of surveillance cameras, as well as the presence of security guards. These guards can protect against bank robberies, tampered ATMs and other security breaches.
9. Easier for Seniors to Use
The straightforwardness of walk-in banks also caters to people who are not computer or internet proficient, especially older generations who might prefer banking norms of decades past. Data from the Pew Research Center found that seniors aren't as quick as younger Americans to use technology, with 41 percent not using the internet at all and 23 percent not using cell phones.
Keep reading: Why 'Senior' Checking Accounts Are a Ripoff

10. Small Business Reliance
Some small businesses still rely on traditional banking methods, according to a 2013 BAI Research study. The study found that small businesses value traditional banking for its emphasis on check usage. As for mobile banking? Statistics from the study also found that fewer than 25 percent of small businesses surveyed use mobile banking, and only 8 percent take advantage of mobile bill pay.
Editorial Note: This content is not provided by Chase. Any opinions, analyses, reviews, ratings or recommendations expressed in this article are those of the author alone and have not been reviewed, approved or otherwise endorsed by Chase.