7 Banks and Credit Unions Giving Perks for Going Paperless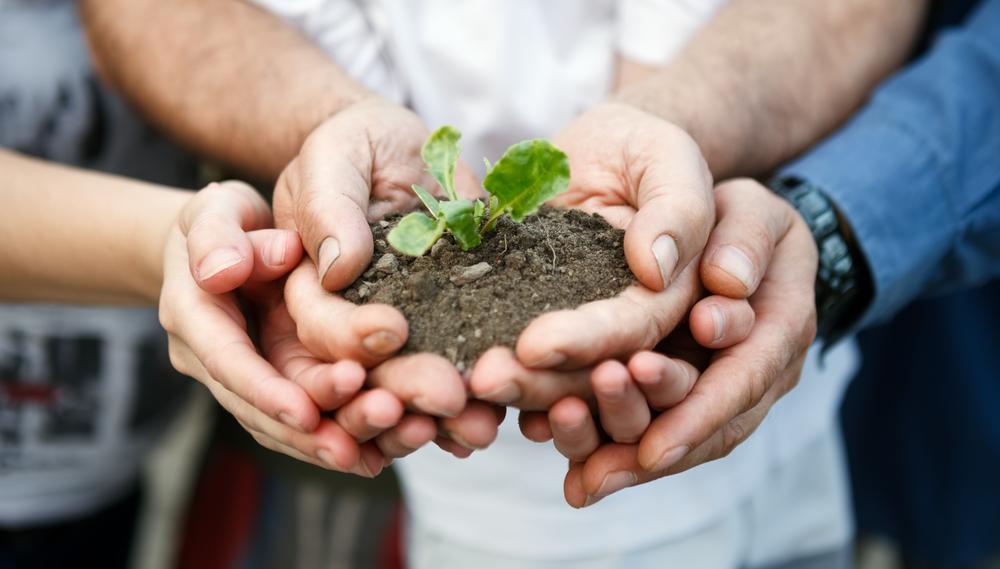 Friday, April 24 is Arbor Day, a day on which communities are encouraged to come together to plant and care for trees. In our increasingly digital world, conserving the environment by going paperless is the new norm. Texts and emails have replaced traditional letter writing, online databases have replaced cabinets full of documents, and e-books and online news sources are rivaling what's left in the print-information space.
When it comes to managing your finances, banks and credit unions are not just offering e-statements — they are providing incentives such as higher yields and more account options for those who choose to go green.
E-statements save more than just the few sheets of paper detailing your transactions. In fact, opting to go digital saves your financial institution all the costs associated with printing, preparing and mailing statements to your home each month. Furthermore, e-statements help savers stay current on their finances with the most up-to-date account information.
In the spirit of Arbor Day, here is a roundup of financial institutions providing benefits to account holders specifically for going green.
Related: Jeff Yeager Shows How You Can Save Money by Going Green
1. NEFCU's GO Green Checking Account
Nassau Educators Federal Credit Union offers its members the GO Green checking account, which earns a high yield of 3.00% APY to members who sign up for monthly e-statements and direct deposit (or maintain an active free online bill payment account with at least one bill per month) and spend at least $250 in purchases each month with a debit card.
The 3.00% yield applies to balances of at least $25,000.
2. Burbank City Federal Credit Union's eChecking Account
For Los Angeles residents, Burbank City Federal Credit Union offers an eChecking account rooted in the concept of online banking. The account offers a high 2.00% APY with a maximum account balance of $10,000, but requires that account holders sign up for e-statements in addition to these criteria:
Make 10 signature-based debit card transactions per month
Maintain a minimum of $500 in direct deposits monthly
Have an active email address
Access online bill pay for at least 10 bills per month (or five bills for a 1.00% APY yield)
3. American National Bank's Smart Tunes Account
Reduce your paper waste and enjoy your favorite music with American National Bank's Smart Tunes account. This account rewards users with iTunes credits each month. To qualify, account holders must conduct 12 Visa Check Card purchases per month, sign up for e-statements and bank online through the institution's website.
4. North County Credit Union's Green Builder Checking Account
The Green Builder checking account from North County Credit Union helps grow your wealth and protect the environment. With a competitive 3.05% APY on balances up to $2,500, account holders have an incentive to opt for e-statements, as it's one of the ways to avoid a $10 service charge.
The APY is calculated based on three tiers of balances. As mentioned, you can enjoy 3.05% APY on balances from $0.01 to $2,500, 0.50% APY from $2,500.01 to $10,000.99 and 0.25% APY on all balances above $10,001.
Account holders must also make eight debit card transactions with a North County Credit Union Visa check card and have at least $250 deposited directly into their accounts each month to avoid a service charge.
Read: How to Overcome Your 6 Biggest Digital Banking Fears
5. Tarrant County's Credit Union's e-Services
Tarrant County's Credit Union steps it up when it comes to online services. The Fort Worth, Texas, credit union offers a list of e-services, including but not limited to:
eBanking
Mobile deposit
PC deposit
e-pay
e-statements
Mobile Money, the credit union's mobile banking app, is free and lets members check their account balances, review recent account activity, pay bills, change or cancel pending payments, and transfer money between accounts.
With the credit union's Early Bird program, you'll receive your payroll deposit a day ahead of schedule — further encouraging the use of direct deposit and online banking services.
6. Admirals Bank's Renewable Energy Lending
To assist Boston residents looking to go green, Admirals Bank offers loans specifically designed for renewable energy projects. The bank offers two loan programs to its members: the Solar StepDown loan with a maximum amount of $25,000 secured and the SolarPlus loan with a maximum amount of $15,000 unsecured.
The Solar StepDown loan offers members access to funds before the work begins with no prepayment penalties. The interest on this loan may be tax-deductible, and borrowers can request a one-time re-amortization within the first 24 months of their loan to lower their monthly payments, allowing for the use of solar tax credits and incentives to pay off the balance. Additionally, the bank has a team of renewable energy financing experts to walk borrowers through each step of the process.
The SolarPlus loan can be used in addition to the Solar StepDown loan, for a total of $40,000 toward your renewable energy expenses. Qualifying Solar StepDown loan borrowers can maintain low monthly payments and avoid making interest payments for the first 18 months.
Keep reading: 5 Banking Tools That Will Soon Be Outdated
7. US Community Credit Union's Six Star Checking
For Nashville residents, a checking account equipped with a high yield is available to those who opt for e-statements. US Community Credit Union's Six Star Checking account offers 0.75% APY to members who elect to receive e-statements, sign up for regular direct deposits or ACH debits, perform a minimum of 10 signature-based debit card transactions monthly and use the credit union's free online banking.
Balances of up to $25,000 qualify for this high interest rate. With high yields as an incentive for this account, those who embrace the digital age reap the rewards.
Tarrant County's Credit Union, Admirals Bank and US Community Credit Union are clients of GOBankingRates.
Photo credit: Public Information Office