Arvest Leads Oklahoma City Banks in Mobile Technology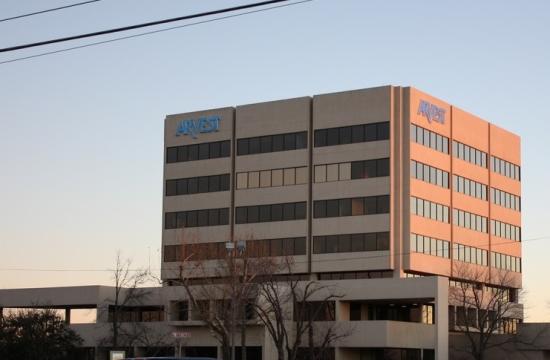 Arvest Bank offers cutting-edge mobile and online banking solutions for customers throughout Oklahoma City and across Oklahoma, Arkansas, Kansas and Missouri, allowing account holders to take care of their banking on-the-go, with a phone, tablet or computer. That means paying bills, checking account balances and depositing funds have never been easier or more accessible — and, better yet, the services are completely free.
Overview of Arvest Online and Mobile Banking
Arvest online banking is not only accessible — it's secure and offers up-to-date privacy controls. Users can download transaction histories and sync with finance software packages like Quicken or Quickbooks, as well as set up mobile banking and text alerts to have even more access to their funds.
Arvest mobile banking has taken convenience one step further, putting banking services into the hands of cellphone users everywhere, with a wide range of additional mobile features from account alerts to mobile depositing capabilities. Keep reading to find out what else Arvest mobile banking offers.
Push Notifications
Arvest mobile banking users can sign up for push alerts to be sent to their cell phones, notifying them of:
Low balances (user specifies the amount)
Available e-statements
Debit transactions over a specific amount
Deposits posted
Overdraft fees posted
Any checks cleared
Any withdrawals
These alerts help customers remain aware of their banking activity in real time and stay on top of any fraudulent activity. What's more, this service doesn't require a smartphone — any cellphone user with text messaging capabilities can take advantage of push alerts.
Mobile Check Deposits
Making a deposit is fast and easy using Arvest mobile banking. All account holders have to do is log into their Arvest app on an Apple or Android device, and snap a picture of their check; the deposit will be processed automatically.
What's more, customers can also pay bills using Arvest mobile banking, eliminating the need for busy account holders to ever visit an Arvest Bank branch.
Accessing the Arvest Bank Mobile App
Arvest mobile banking can be accessed from a web browser or by downloading Arvest's user-friendly mobile app, which allows customers to view images of past checks, transfer funds, pay bills, view account histories, get current rates, locate nearby branches and ATMs, and more. The app is supported on Apple and Android devices and is free to download.
Arvest Bank has long placed a premium on customer service — but also providing its account holders with the best tools and services to accomplish their financial goals. The institution's extensive mobile and online presence is just one more way Arvest is able to offer customers convenient ways to access their accounts and stay on top of their money.
Photo: Paul J. McCord Jr.