The Best Finance Apps You Should Try in 2017
An average of about 90 percent of all our mobile media time goes toward using apps, according to the 2016 U.S. Mobile App Report from comScore.com. Such is the power of these bite-sized programs, which can do everything from guiding us across miles of unfamiliar interstate to helping us catch Pokemon.
But these finance apps will do more than catch pocket monsters. With a little luck, they'll help keep your pockets full in the new year.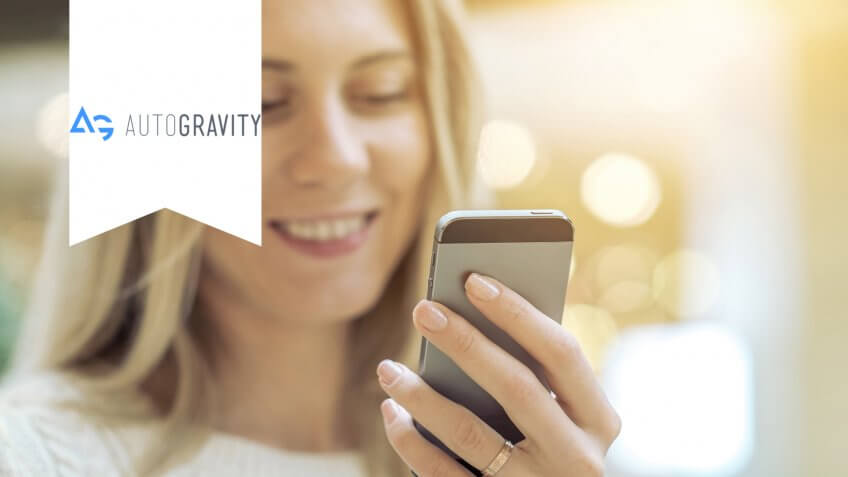 Andrey Yurlov / Shutterstock.com
AutoGravity
Cost: Free
AutoGravity might serve a very specific financial purpose, but that's exactly why it's on the radar for the best financial apps of 2017. With this app, you can get competitive vehicle finance offers, pronto. Four vehicle finance offers, to be exact.
Once you choose a make and model and pick a dealership, you apply for up to four financing offers in-app. It could be the first pants-less financing interview you ever have.
AutoGravity's potential lies in its ability to save you time. You know whether you've qualified for your financing before you leave for the lot - and the whole thing takes about 10 minutes, according to the app's developers.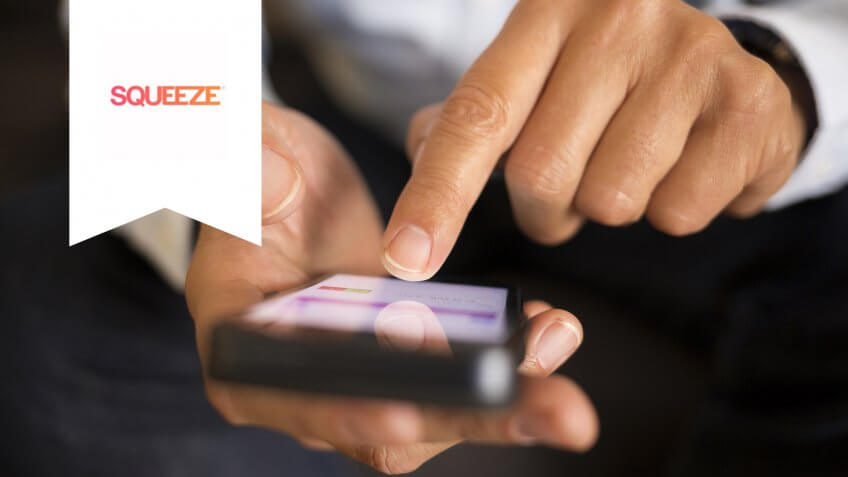 LDprod / Shutterstock.com
Squeeze
Cost: Free
AutoGravity keeps things specific, but Squeeze wants to be your end-all-be-all finance app. When it debuted at Money 20/20 in late 2016, its developers made a big promise - this is the app that's going to help you "win with money."
Think of Squeeze as the Travelocity or Kayak for bills rather than travel. You input the bills you pay in a certain category — like those for your phone, internet and TV services — and Squeeze makes sure you're paying the least amount possible.
The beta version is limited to communications bills, but credit card, auto loan, insurance and mortgage bills are on the way. If that's not enough, Squeeze also packs in spending-habit tracking and deal shopping, all in one app.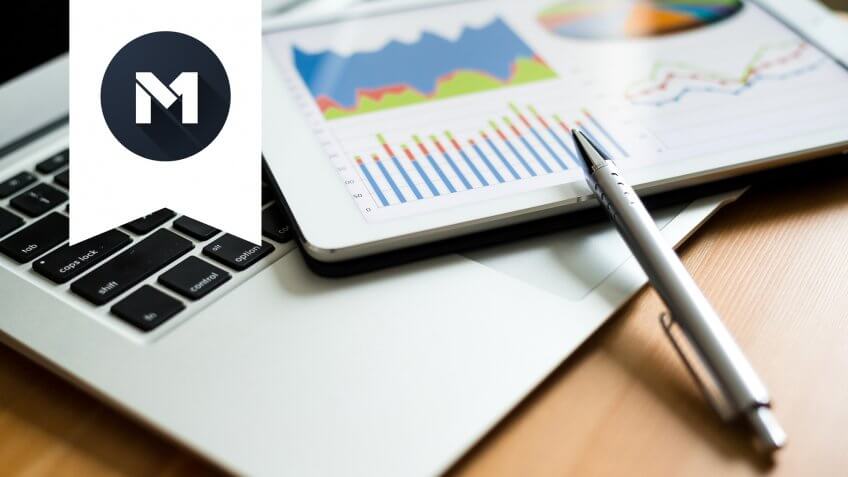 leungchopan / Shutterstock.com
M1 Finance
Cost: Free to try
This wouldn't be a list of the best finance apps on the horizon without an investing-focused app. And that's exactly the spot M1 Finance wants to fill for you in 2017, making it one of the best apps for timid first-time investors.
M1's angle is investing made simple and visual; you actually represent your portfolio via a series of sleek, attractive pie charts. One slice represents your stock, another your ETF — and eventually, you have a whole portfolio pastry.
Even more interesting is what M1 does with that pie. Once you make a deposit, the app automatically buys investments according to the charts you've made. You add the money and M1 does the rest during the trading window.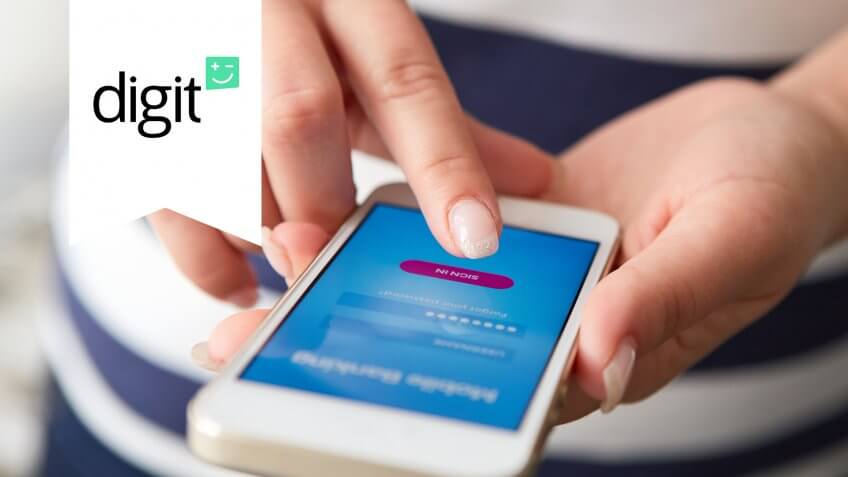 Rostislav_Sedlacek / Shutterstock.com
Digit
Cost: Free
People expect to see apps that help them manage their savings. Digit differs from most in that it basically does your saving for you.
As you spend, Digit keeps an eye on your habits. After a couple of days of analyzing your patterns, it moves a small amount of money from your checking account - typically $5 to $50 - to a free Digit savings account. The entire process is automated and doesn't cost a thing.
The Digit savings program even has bank-like rewards, such as bonuses of 5 cents per $100 based on your average balance over the course of a few months. If Digit can deliver on its promise of amassing people savings without making them flex their brains, it's definitely one to watch in 2017.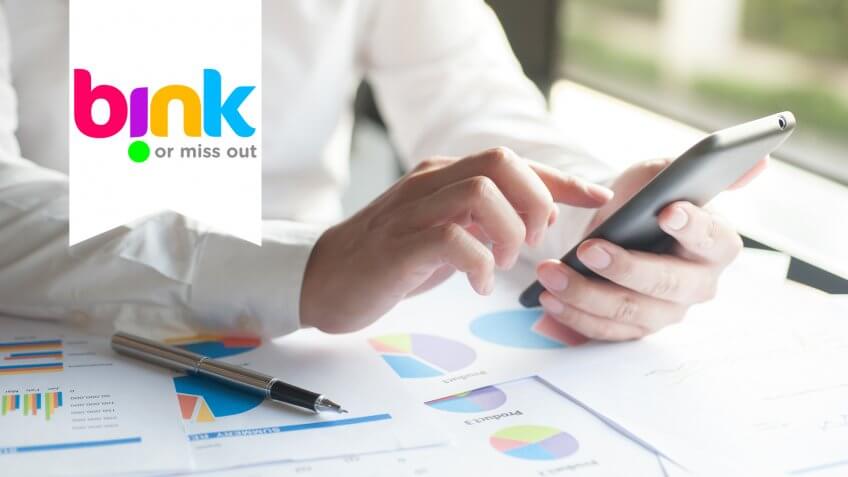 photofriday / Shutterstock.com
Bink
Cost: Free
Bink is one of those utility apps that's so smart, you'll probably forget it exists. And that's a good thing because sometimes an app serves such a sensible purpose that it's hard to remember how things worked before it came along.
This app helps you declutter your wallet by getting rid of your rewards and loyalty cards. Just scan all of your cards into the app, and Bink automatically collects your loyalty points as you shop.
Similar to programs like Android Pay and Samsung Pay, this streamlining app also enables you to keep an eye on your most recent transactions. The difference is, it's not tied down to any phone maker's ecosystem - you don't even need to show the Bink app when you pay.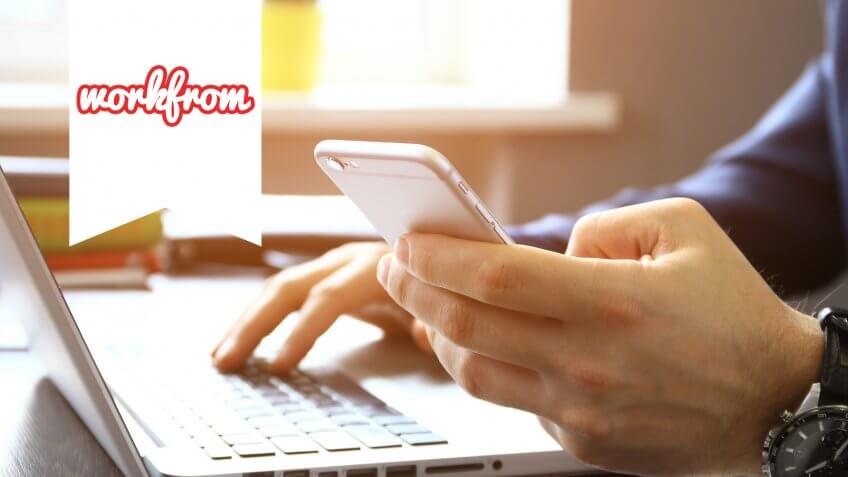 OPOLJA / Shutterstock.com
Workfrom
Cost: Free
Workfrom isn't concerned with managing your finances - it's interested in helping you make money in the first place. Today, more than 250,000 people find great places to work remotely via Workfrom, according to the company.
Whether you work from you laptop full time or are just stepping out of the office for a bit, Workfrom searches more than 1,200 cities across the globe to provide details on local alternative workspaces. This means you won't have to travel to a coffee shop only to find that it's a WiFi-free zone. If Workfrom lives up to its promise, it could become the Yelp of remote-work productivity.
oatawa / Shutterstock.com
Venmo
Cost: Free
Venmo made a mark in 2016, and it's on the rise. In the first quarter of last year alone, it saw growth of 154 percent year over year. Even PayPal would be a little nervous if it didn't own Venmo.
Like its parent company, Venmo's success hinges on its easy usability. Just link it to your bank, and you can share money with friends as easily as sending an email. It's perfect for removing the awkwardness from the restaurant bill discussion - you can chip in after the fact and your bank transfer will typically take only a day.
Just about everybody has "PayPal-ed" someone in the past decade. Get ready - 2017 might be the year Venmo becomes a verb, too.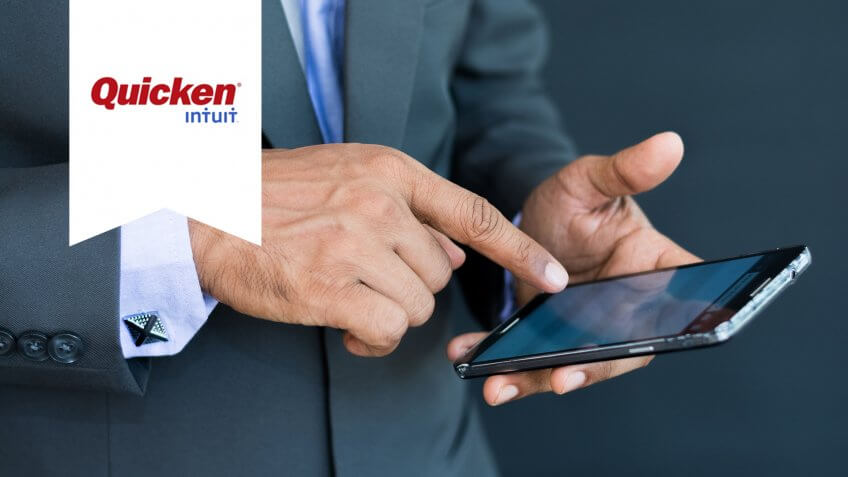 shutterlk / Shutterstock.com
Quicken 2017
Cost: Free companion app - requires Quicken 2017, priced at $39.99 and up
Among the ranks of plucky up-and-comers, Quicken 2017 might look a little out of place. It's certainly not new for the new year.
But Quicken's latest companion app brings some major changes along for the ride. In addition to providing the ability to enter your transactions manually - even if you're not connected to the internet - it finally lets you track your investments from the mobile app.
That investment tracking helps you stay on top of transaction records, interactive budgets, spending analyses, receipt storage and the rest of Quicken's financial smorgasbord.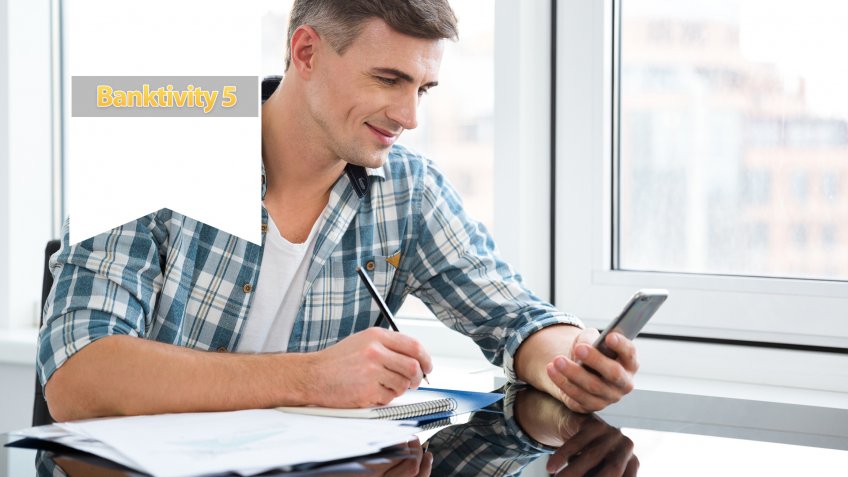 Dean Drobot / Shutterstock.com
Banktivity 5
Cost: $9.99, plus optional subscriptions and in-app purchases
It looks as if Banktivity is the finance app that's aiming to dethrone Quicken. Go to the app's official site, and you'll see a consumer review posted right at the top: "… hands down the easiest and most useful suite of finance apps for the Mac, and possibly anywhere."
Banktivity addresses a community of Apple users who feel underserved by Quicken. The desktop software offers all the Quicken analogies, and the mobile companion app not only works for transaction entry, it gives you a complete view of your finances from anywhere.
The app hasn't made the jump to Android yet - it's still an iOS-only affair.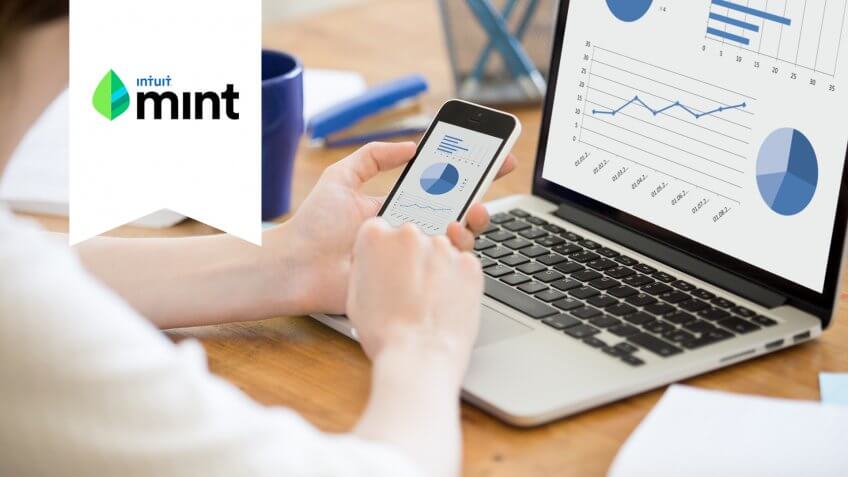 fizkes / Shutterstock.com
Mint
Cost: Free
You might've heard of this popular budgeting app. But if you haven't, it's one you definitely need to download in 2017 if you want to save more and spend less throughout the year.
Mint not only helps you stick to a budget - it helps you keep track of your bills so you don't miss a payment. Plus, you can also see your credit score and receive tips on how to improve it.
The app is talking about its "biggest update ever," which is admittedly a pretty big one. Now, you can pay your bills right from the Mint app with the latest version. That's a pretty sizable differentiator for the Intuit-made app, and one that helps it stand out from the crowd of catchall finance apps.
Keep Reading: Compare the Top 10 Money-Management Apps