10 Best Free Apps for Managing Your Bank Accounts
Financial management is an essential skill to develop — and it's now easier than ever before to keep track of your banking. Although your grandparents might have had to scratch out a savings plan with a pencil and paper, technology provides you with a better way to budget, monitor your investments and plan your savings, through easy-to-use finance apps.
Not only do these offer a convenient way to track your finances with just a swipe of your finger — but some the best finance apps are free.
To assist you with using technology to safeguard your financial future, here are the best free apps for managing your finances.
Our Top 10 Picks of the Best Personal Finance Apps for $0
1. Pageonce Money and Bills

According to CNN Money, this app is the "Cadillac" among the best money management apps and can be used to connect all of your accounts into one system. Using this app, you can input your bank accounts, loans, travel reward programs and cell phone minutes so that you can see all of your financial information in one place.
This app is ideal for helping you to see the full picture of your financial health. In addition to allowing you to assess all of your financial accounts at once, there is also the optional feature of mobile bill paying for a minimal fee.
2. Mint.com
For those who need a visual picture of how their finances add up, Mint.com is the perfect tool. This free app can show you how much you owe on your credit cards compared to the amount of available cash you have to pay them all off.
Not only will Mint help you keep track of your credit, but it will also show you how much you spend according to your set budget. Now, you'll never have to worry about whether you blew your budget for the week — the Mint app will show you clear data updating you on your progress.
3. Expensify

Keeping up with receipts for business reimbursements can be a serious hassle, especially when you are on-the-go or the majority of the day. With Expensify, you can link your credit cards, snap photos of receipts and organize them in one spot. This way, you will never be scrambling for tiny scraps of paper on the day that your expenses are due.
4. BlackGold

These days, fluctuating values for natural resources can make or break your financial standing. Keep on top of the prices of vital commodities such as oil, gasoline and precious metals by installing this app.
You'll be able to track the fluctuations of every major commodity while also receiving a state-by-state breakdown of gasoline prices. For those who invest heavily in these commodities, this app can keep you informed all day long.
5. Mortgage Calculator by Zillow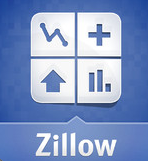 Whether you are a realtor or shopping for a home, this simple app can ease the process of figuring out possible mortgages. Although there are many mortgage calculator apps on the market, this one offers the most comprehensive tools available and has a user interface that stomps out the competition.
6. Venmo

According to Forbes, Venmo is an app that everyone should have. With this app, you can link your credit card to a system that allows you to transfer money to other users. This can simplify business and social transactions so that you can always receive your payments and schedule transfers on time.
For example, you can repay your friend instantly when splitting a dinner check, or make cash payments safely and securely. There are also no transaction fees with this app, making it truly free for everyone to use.
7. Easy Envelope Budget Aid (EEBA)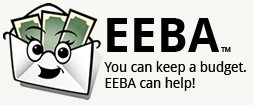 For those who share their finances with a partner or family member, this app can keep everyone informed of their latest financial developments. Using this app, family members can establish limits for spending so that everyone stays within the designated family budget. Like other budgeting apps, this one can help keep spending in line while also providing feedback on the areas in which the most money is spent.
8. Adaptu Wallet

While many of the free apps so far have helped with budgeting, it's also important to track investments. With Adaptu Wallet, you can view budgeting charts, as well as receive investment summaries on your retirement accounts. You can also program in special alerts for current stock quotes, statistics and vital news.
9. Key Ring

Few can debate the saving power of store loyalty cards; however, keeping up with so many different cards can seem like more trouble than it's worth. With Key Ring, you can keep all of your supermarket loyalty programs in one place so that you can access it no matter where you are at the time. This app will declutter your wallet while making sign ups easier and more convenient, so that you can take advantage of the savings offered by each of your favorite stores.
10. ShoeBoxed

As its name suggests, this app can serve as a virtual shoebox for all of your receipts. No longer will you need to worry about endless piles of receipts for business expenses and reimbursements. Instead, snap a quick picture with your phone and upload. Then, after a short period of time, your receipt will be digitally stored for safe keeping.
Keeping track of your finances doesn't have to be difficult or time-consuming with these free finance apps. In fact, the ability to better track — and better visualize — your spending and saving habits is perhaps one of the greatest benefits to new and improving technology. If you've made it a goal for yourself to sharpen your budgeting skills, consider using tools like these to help you get there.
By using many of these apps, Chad Fisher keeps a close eye on his money. As a financial blogger, he is interested in helping people receive financial assistance and settle back taxes with support from the latest technology.