Varo vs. Chime®: Which One Is Better in 2023?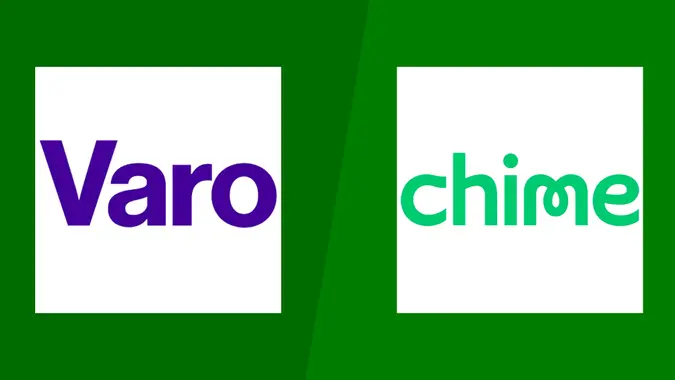 Do you manage your bank account via a mobile banking app? Varo and Chime* are two online options that can help you walk away from branch banking. Their online apps also make banking more accessible with round-the-clock availability that's not bound to branch locations.
All you have to do is open the mobile app on your smartphone to manage your accounts, with both services offerings checking, savings and more.
An Overview of Varo vs. Chime
As mobile apps, Varo and Chime are both relatively straightforward. These apps allow you to check your checking and savings accounts from your smartphone. They offer many similar features and options, which aim to simplify banking and finance management for you. This way, you don't have to go to traditional brick-and-mortar banks.
Accounts Offered
Chime offers no-frills accounts that come with features that simplify money management and savings.
In contrast, Varo offers free checking accounts without a minimum account balance. It also offers a high-yield savings account and no banking fees.
Customer Service
Varo's customer service is excellent, with a 4.7 out of 5-star rating on Google Play, while Chime has a 4.6-star rating. And on the App Store, Varo has a 4.9-star rating, whereas Chime has a 4.8-star rating.
What Is Chime?
Chime can help you reach your savings goals by offering saving accounts and online checking without charging a fee. Unlike Varo, however, Chime is not a bank but a financial technology company that provides a whole host of services designed to be simple and cost-effective for consumers.
The app has built-in features such as automatic savings, fee-free overdraft up to $200 for eligible members1, ATM networks2 and more. Chime has gained popularity for providing many fee-free3 services. If there are any fees, they are relatively low — you only have to pay $2.50 for out-of-network transactions.
What Is Varo?
In the United States, Varo was the first online banking app that gained approval for a full-bank charter. As a result, Varo has full bank status, unlike the other banking apps associated with national banks.
Is Varo a Good Bank?
It certainly offers a grand suite of various financial services. These banking services include cash advance loans and credit-builder programs. Moreover, it offers Varo Advance, which is an optional overdraft protection feature.
It also offers free ATM transactions, which isn't surprising, since most of the banking services that Varo offers are free. You only have to pay $2.50 to Varo if you use third-party ATMs.
What Are the Similarities Between Chime and Varo?
Varo and Chime offer very similar services, and because of this, it can be hard to know which is the better option. If you're wondering whether Varo is better than Chime, here is a detailed comparison.
Varo and Chime both offer a debit account and optional savings account without charging monthly fees. In addition, they both simplify the banking process by offering automatic savings tools: When you transfer money to your checking account, an adjustable percentage can be automatically transferred to the savings account. Varo calls it "Save Your Pay," while Chime's offering is "Save When You Get Paid4."
Both Chime and Varo offer high-yield savings — note that Chime requires you to have a Chime Checking Account before you're eligible for a High-Yield Savings Account.
Interest-Earning Accounts
Chime offers the users a Annual Percentage Yield (APY)5 on their savings without a balance requirement.
In contrast, Varo offers a variable APY of to ; you'll need at least $0.01 to earn this interest. To earn the highest interest rate, you'll have to meet certain requirements, one of which is to set up direct deposits of $1,000 or more each month.
Early Direct Deposit
Similar to many other online banks, Varo and Chime6 get you your paycheck two days early in case of direct deposit payments. When your employer processes payroll, the money becomes available to you two days before your scheduled payday.
Besides this, both banking apps let you deposit7 money from thousands of retail locations through Green Dot.
Bill Pay and Money Transfer
Varo and Chime also let you pay your bills through ACH transfer. Another benefit of these online banking apps is that you can instantly8send money to other accounts without paying a banking fee.
Instant money transfer saves you from making a trip to a traditional bank branch. Since these companies provide FDIC-insured accounts, the banking is secured. Chime partnered up with The Bancorp Bank for FDIC backing while Varo Bank backs up Varo Money.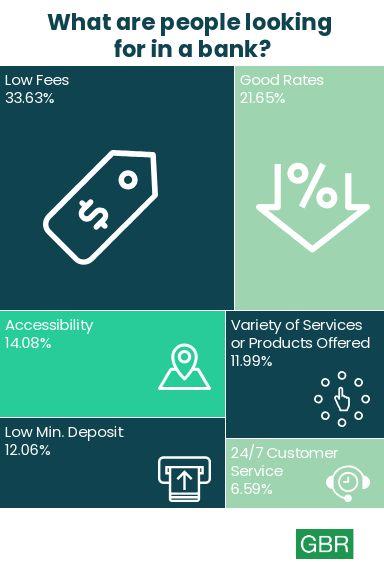 What Are the Differences Between Varo and Chime?
The primary difference between the two banking companies is that Varo has a "Save Your Pay" rule. It allows you to set aside a set percentage of your salary, and the bank lets you decide the percentage.
In contrast to this, Chime only offers a static 10% savings from each paycheck on the "Save When You Get Paid" plan.
Which Is Better: Varo or Chime?
Since Varo and Chime offer similar features, you might want an account from just one of the companies. But before you make your decision, you should go through their features.
Account Fees
Both the companies offer checking and savings accounts without monthly fees. In addition, you can fund the account through direct deposits or money transfers from external bank accounts.
These companies do not require you to pay a monthly maintenance fee or membership fees. You can also get early paychecks through these apps. The Visa card9 requirements and options are also very similar.
Savings Plan
One significant difference between the two companies is the savings plan. While Varo lets you choose a percentage of your deposits to set aside in savings, Chime only lets you set 10% aside automatically.
Of course, you could always manually move money from your Chime checking account into your savings account, so this is only a mild convenience.
Interest Rates
Although Varo is virtually identical to Chime, it offers better interest rates for balances under $5,000. With this difference in mind, you can make your decision according to your savings plan.
Are There Better Banks Than Chime or Varo?
Chime and Varo do not use ChexSystems, which many traditional banks use. These systems determine whether you're eligible for a bank account. Since neither of these companies uses ChexSystems, having a bad banking history will not disqualify you from banking with Chime or Varo.
However, neither Chime nor Varo will be the right fit for every person, so here are a few things to consider if you're not sure one of them is right for you.
Product Offerings
Varo and Chime do not offer joint accounts or financial products like auto loans, personal loans or mortgages. They also do not offer the ability to order a physical checkbook.
However, Chime does offer Chime Checkbook, which allows you to send paper checks to anywhere in the 50 states with arrival between three to nine business days. This is a fee-free service.
What App Is Better Than Chime?
While apps like Oportun and MoneyLion are considered competitors of Chime, whether they are better than Chime is entirely subjective. One thing to note is that while Chime doesn't charge membership fees, account fees or fees for its credit-building secured credit card, both Oportun and MoneyLion charge fees for various services they offer.
Other Banks To Consider
If you want to access these financial services, there are great alternatives to Chime and Varo. These include Axos Bank, Quontic Bank and Ally Bank. These competitors offer impressive in-demand features with great rewards for banking online.
More on Chime Bank
Cynthia Measom contributed to the reporting for this article.
Rates are subject to change; unless otherwise noted, rates are updated periodically. All other information on accounts is accurate as of March 23, 2023.
Editorial Note: This content is not provided by any entity covered in this article. Any opinions, analyses, reviews, ratings or recommendations expressed in this article are those of the author alone and have not been reviewed, approved or otherwise endorsed by any entity named in this article.
*Chime is a financial technology company, not a bank. Banking services provided by, and debit card issued by, The Bancorp Bank, N.A. or Stride Bank, N.A.; Members FDIC.
1Chime SpotMe is an optional, no fee service that requires a single deposit of $200 or more in qualifying direct deposits to the Chime Checking Account each  at least once every 34 days. All qualifying members will be allowed to overdraw their account up to $20 on debit card purchases and cash withdrawals initially, but may be later eligible for a higher limit of up to $200 or more based  on member's Chime Account history, direct deposit frequency and amount, spending activity and other risk-based factors. Your limit will be displayed to you within the Chime mobile app. You will receive notice of any changes to your limit. Your limit may change at any time, at Chime's discretion. Although there are no overdraft fees, there may be out-of-network or third party fees associated with ATM transactions. SpotMe won't cover non-debit card transactions, including ACH transfers, Pay Anyone transfers, or Chime Checkbook transactions. See Terms and Conditions.
2Out-of-network ATM withdrawal and over the counter advance fees may apply. See here for details.
3There's no fee for the Chime Savings Account. Cash withdrawal and Third-party fees may apply to Chime Checking Accounts. You must have a Chime Checking Account to open a Chime Savings Account.
4Save When I Get Paid automatically transfers 10% of your direct deposits of $500 or more from your Checking Account into your savings account.
5The Annual Percentage Yield ("APY") for Chime Savings Account is variable and may change at any time. The disclosed APY is effective as of September 20, 2023. No minimum balance required. Must have $0.01 in savings to earn interest.
6Early access to direct deposit funds depends on the timing of the submission of the payment file from the payer. We generally make these funds available on the day the payment file is received, which may be up to 2 days earlier than the scheduled payment date.
7The retailer that receives your cash will be responsible for transferring the funds for deposit into your Chime Checking Account. Cash deposit fees may apply if using a retailer other than Walgreens.
8Sometimes instant transfers can be delayed. The recipient must use a valid debit card to claim funds. Once you are approved for a Chime Checking Account, see your issuing bank's Deposit Account Agreement for full Pay Anyone Transfers details. Please see the back of your Chime debit card for your issuing bank. See Terms and Conditions.
9The Chime Credit Builder Visa® Card is issued by Stride Bank, N.A., Member FDIC, pursuant to a license from Visa U.S.A. Inc. and may be used everywhere Visa credit cards are accepted.