These 5 Top Brokerages Do More Than Average Online Brokers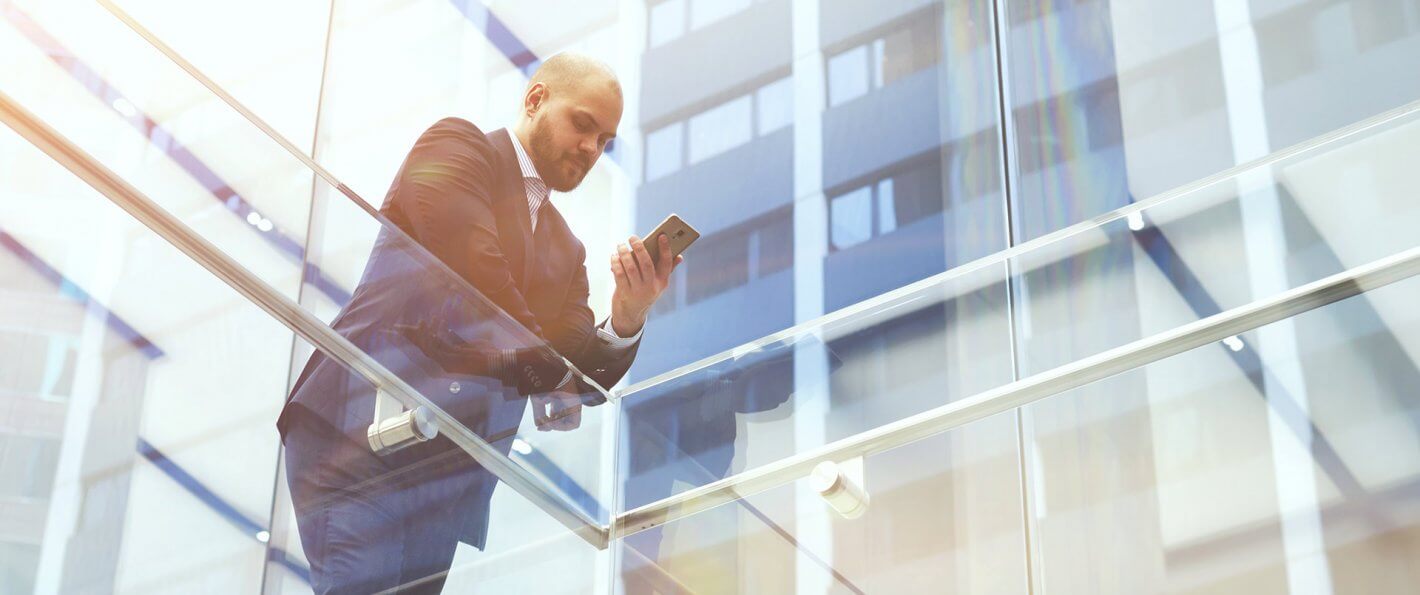 Before selecting an online broker, you must first determine what type of investor you are. All top brokerages have strengths and weaknesses, and once you figure out what category best defines you as an investor — whether you're an active trader, an exchange-traded funds buyer, a mutual fund client, a mobile investor or someone more traditional — you're more likely to find the best online brokerage for you.
Then, start with firms that have the most comprehensive services; that way, if you want to broaden your investing style, you won't have to search for another firm to do it. All of the brokers listed here provide a variety of investment options, from stocks to ETFs to mutual funds and more. You won't pay more for the additional features unless you use them, and in many cases — such as ETF trading — you can enjoy the benefits commission-free. However, most firms tend to excel in one area, so selecting what is most important for you as an investor will help you pick the best broker.
Find Out: 4 Reasons Why You Should Choose Socially Responsible Investments
Best Online Brokerage for Mutual Fund Investors: Fidelity
Commission: $7.95 for online stock trades
Commission-Free Trading: 91 ETFs; over 3,700 mutual funds
Account Minimum: $2,500 for a regular account; $0 for an IRA with automatic deposits
Fidelity takes the top prize for mutual fund investors thanks to its wide range of funds available for no commission and no transaction fee. Many of these funds are high-performing, well-known funds managed by Fidelity itself, including the Blue Chip Growth Fund and the Contrafund. Many ETFs are also available free of charge, including the popular iShares Core Standard & Poor's 500 Index Fund.
Beyond its impressive no-cost mutual fund roster, Fidelity also tops the list of best brokers for the quality of its stock trade execution — meaning when you hit "buy" on your computer, Fidelity is most likely to get you the best price. In some cases, the amount you save when trading stocks with Fidelity can be a significant portion of the $7.95 commission you pay.
Best Brokerage for Mobile Traders: E*Trade
Commission: $7.99 to $9.99 for online stock trades
Commission-Free Trading: 106 ETFs; 2,500 mutual funds
Account Minimum: $500 for regular accounts; $0 for an IRA
E*Trade was one of the pioneers in the online brokerage industry, offering trading services all the way back in 1991. Since then, the company has continued its cutting-edge ways and takes top prize for the services of its mobile app.
Although other competitors feature mobile apps with regular account access and trading tools, the E*Trade app is the only one that currently allows screening of stocks and other investments according to various search parameters. If you need to do some research about your investments and you're nowhere near your computer — say, on the golf course, for example — E*Trade's mobile app might be the best match for your needs.
Best Online Brokerage for ETF Investors: Charles Schwab
Commission: $8.95 for online stock trades
Commission-Free Trading: Over 200 ETFs; thousands of mutual funds
Account Minimum: $1,000 for a regular account or an IRA
If you're an ETF investor, you might not need to look any further than Charles Schwab. Schwab's stable of 226 commission-free ETFs offers nearly twice as many options as its nearest competitor in the category. If you prefer a computer-generated ETF portfolio over one you pick yourself, Schwab offers a roboadvisor under the "Schwab Intelligent Portfolios" moniker. This roboadvisor will allocate your funds among various ETFs — commission-free — as long as you meet a $5,000 account minimum.
Because few investors invest exclusively in ETFs, Schwab also offers a hand-picked, commission-free selection of mutual funds known as the Select List. This combination of no-cost ETF and mutual fund access makes Charles Schwab one of the best brokerages for beginners.
Learn: What Is the Difference Between an Index Fund and an ETF?
Best Online Brokerage for Active Stock Trading: Merrill Lynch
Commission: $6.95 for online equity and ETF trades
Commission-Free Trading: 30 free trades per month for clients with $25,000 balance; 100 free trades per month for clients with $50,000 balance
Account Minimum: None
Merrill Lynch is one of the stalwarts of the stock brokerage world, having opened its first Wall Street office in 1914. The firm was acquired by Bank of America in 2008. Throughout its storied history, the firm catered exclusively to full-service clients; however, in 2010, it launched its Merrill EDGE service, which rapidly climbed to over $100 billion in client assets.
At just $6.95 per online equity or ETF trade, Merrill EDGE offers commissions lower than Fidelity, E* Trade or Schwab. Clients with larger balances of $25,000 or $50,000 can qualify for 30 or 100 free trades per month. Additionally, all clients can utilize the fully integrated banking services that the combined Bank of America Merrill Lynch firm provides.
Best Online Brokerage for General Investors: Scottrade and TD Ameritrade
Commission: $7 for online equity and ETF trades through Scottrade
Commission-Free Trading: Thousands of mutual funds; 100 ETFs through TD Ameritrade
Account Minimum: $2,500 for a regular account and $0 for IRA for Scottrade; $0 for TD Ameritrade
Scottrade and TD Ameritrade are set to merge in late 2017, giving investors the chance to benefit from the strengths of each long-standing brokerage. Scottrade offers clients a host of varied services, from banking to market research to elite trading platforms for frequent traders; it has numerous brick-and-mortar locations for in-person service. At $7 per trade, Scottrade charges just five cents more than active trading leader Merrill Lynch.
As a complement to Scottrade's more traditional services, TD Ameritrade emphasizes mobile functionality, including the ability to chat directly with a representative on a mobile device. The mobile app also provides a seamless sync among all your accounts, watch lists and other services. TD Ameritrade also offers a significant range of commission-free mutual fund and ETF trades.
See: 5 Easiest Ways to Get Into Real Estate Investing Now
Although all of these online brokers have the same basic capabilities, the best online brokerage for you will be the one that matches up most directly with your personal needs. Take a close look at your investment style, note the strengths and weaknesses of each broker and make your decision from there.