Why Chase Mobile Banking Users Are Probably Richer Than You
See what benefits you can get with the Chase Mobile app.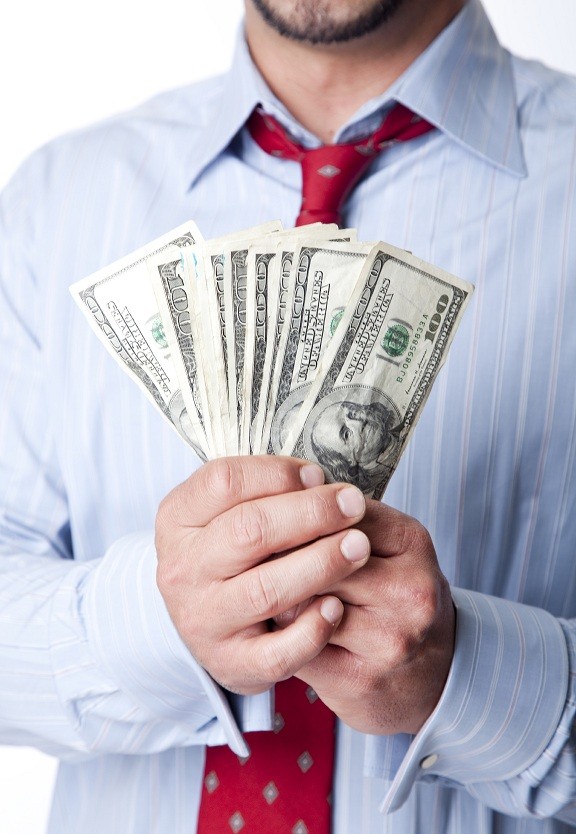 The world of banking has changed significantly over the last few decades, especially with the introduction of mobile and online banking. With this technology, individuals can take a more active role in their finances.
In fact, it appears that banking online has not only made it easier for people to track their transactions, but according to a study, bank customers are actually saving more money when they jump on the digital bandwagon. And with the wide availability of financial tools from every major bank, such as Bank of America or Chase Mobile Banking, individuals have the opportunity to grow their savings from the convenience of their mobile phones.
People Who Use Banking Technology Save More
According to data released by Intuit late last year, the use of banking technology — in addition to banking through traditional brick-and-mortar branches — might aid in saving money.
The Intuit data, which examined information from approximately 50 financial institutions, collected between July 2009 and Sept. 2012, revealed that people who bank online are far more engaged with their financial institutions.
In fact, of the 2.5 million consumers with a current banking account involved, those who banked online (signing in from a desktop computer) logged in roughly 10 times a month. This number increased to 19 times per month for mobile banking users and climbed even higher to 31 times per month when logins from tablets were considered.
These high levels of engagement, according to the data, translated into higher profits for banks. Online and mobile consumers were said to provide a 61 percent increase in profits than customers who banked offline. However, it's not just the banks that are seeing more money as a result.
See: How to Set Up Chase Direct Deposit
Director of analytics at Intuit Financial Services, Russell Lester, stated the ease of accessing accounts and making transactions via online and mobile devices was beneficial for both parties. "The data is clear — greater engagement via digital channels leads to better financial outcomes for the user and the financial institution," Lester said.
How Chase Mobile Banking Can Make You Richer
With knowledge that online and mobile banking can contribute to improved savings habits, it's a good idea to begin examining financial institutions that offer comprehensive online and mobile banking options.
One option to consider is Chase Mobile Banking. This bank stands out as having developed quite a broad array of banking technology that helps customers better manage their finances.
Text banking: Text banking allows customers to check their accounts by sending a text. Once the text is sent, the bank will send a return text with account details, including account balances and activity. The service is free to use, and a personal or business checking, savings or credit card account is required to activate it.
Mobile website: Customers with Chase accounts can visit Chase.com via their mobile devices to access the mobile browser. It offers access to account information in a condensed mobile format. An account with Chase Online is required to perform banking transactions via the site.
Chase mobile app: Chase offers mobile apps for various devices, including the iPhone, iPad, Android, Amazon Kindle Fire and Blackberry. The apps are free to download and offer access to Chase accounts.
Chase Quick Pay is an online service offered for mobile and online customers, allowing individuals to send and receive money from anyone with an email address who is enrolled in the service.
Additional Mobile and Online Banking Savings Tips
Individuals who are not Chase customers but want to improve their banking experiences can still take advantage of the benefits of online and mobile banking. Here are a few tips to consider:
Inquire about mobile and online banking options: Find out if your bank or credit union offers online and mobile banking options, then learn how you can sign up for a free account.
Learn to manage your accounts online: Most online and mobile banking options allow you to not only access your account information, but manage transactions and pay bills too. By learning how to manage your accounts online, you're likely to sign in more often, increase your desire to see your funds grow, and even open new deposit accounts or banking products.
Sign up for mobile alerts: By signing up for mobile alerts, you'll have heightened awareness of account activity, which will help you stay on top of transactions and fees.
Get your peers involved: A study conducted by the National Bureau of Economic Research in 2012 found that peer pressure, particularly via text messages, triples depositors' chances of saving money. Consider creating savings peer groups with friends, family or coworkers to encourage one another via social networks or texts to save more money.
It's great to know that there are tools available that inherently help us become better savers. Whether you're using Chase Mobile Banking or other mobile or online banking tools, it's a great idea to better incorporate banking technology into your life and save more money in the process.
Disclaimer: This content is not provided or commissioned by the bank advertiser. Opinions expressed here are author's alone, not those of the bank advertiser, and have not been reviewed, approved or otherwise endorsed by the bank advertiser. This site may be compensated through the bank advertiser Affiliate Program.