Walmart MoneyCard Review: Among Best Prepaid Cards for Low Fees & Convenience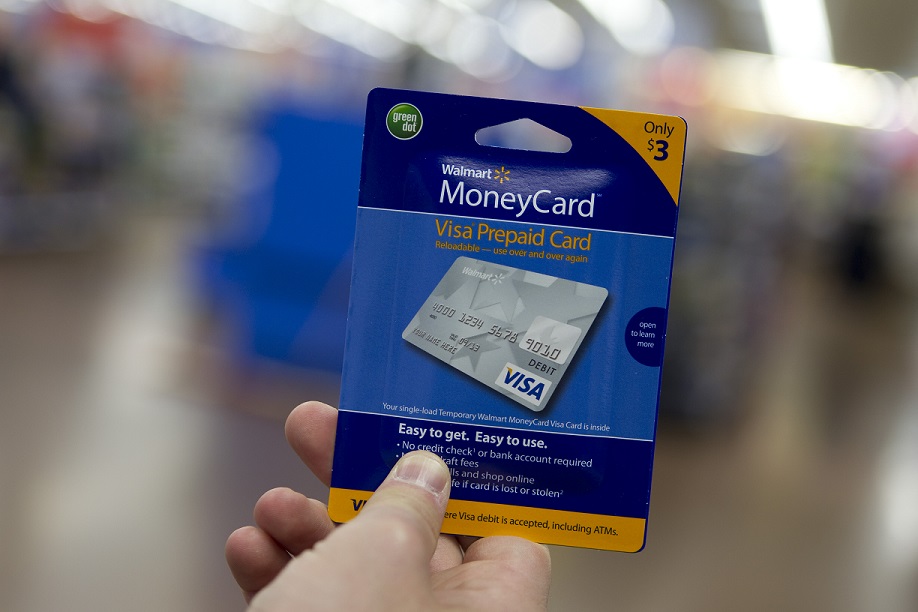 A Walmart MoneyCard is a good choice if you're looking for a prepaid debit card. Maybe you decided to forgo a checking account to avoid high monthly fees, or perhaps you can't get a bank account due to past financial mistakes.
Prepaid cards have skyrocketed in popularity in recent years, and while there are several prepaid card options on the market, the Walmart debit card tops the list. What makes Walmart prepaid cards different from other cards?
What is a Walmart MoneyCard?
A Walmart prepaid card is a reloadable card. This prepaid card works like a bank debit card, however, funds on the prepaid card aren't tied to your bank account. With a bank debit card, cash is deposited into a checking account, and for every transaction made with the debit card, the bank deducts funds from the account.
The Walmart MoneyCard is different. You have to load or add funds directly on the card, at which time you can use the money card like a credit card.
There are multiple ways to load a money card. Bring cash to any Walmart store and load your card, or cash your check at a Walmart location and add funds to your card. There is also the option of direct deposit, in which your employer can deposit earnings onto your Walmart debit card, or you can transfer funds from your bank account to the money card.
If you're looking for the best prepaid card, the Walmart MoneyCard is worth consideration. However, a Walmart MoneyCard review can breakdown the pros and cons, and help you decide whether this particular card is right for you.
Pros of Walmart Prepaid Debit Cards

Low fees: If you compare this money card with other prepaid card options, you'll discover that Walmart MoneyCard fees are reasonable and sometimes lower than the competition. There is no issuance fee when you get your prepaid card through Walmartmoneycard.com, and if you get the card in-stores, the issuance fee is only $3.
Typical card fees include:
Monthly service fee – $3.00
Reload fee in-store at Walmart – $3.00
Reload fee with check cashing at Walmart – free
Reload fee at participating retailers – varies
Reload fee with direct deposit – free
MoneyPass ATM withdrawal – free
Non-MoneyPass ATM withdrawal – $2.00
No credit check. Unlike applying for a credit card, there is no credit check with the Walmart debit card. Although these cards can be used wherever Visa and MasterCard are accepted, they're not actual credit cards. Therefore, anyone can obtain a prepaid card regardless of credit history.
 With a Walmart prepaid card, you can only spend what you deposit or load on the card. This is a major plus if you're bad at budgeting, as prepaid cards alleviate bank overdrafts and overdraft fees.
Money is always safe. Like a credit card, there are provisions for a stolen or lost Walmart MoneyCard. Log into your account to report the stolen or lost Walmart MoneyCard. Walmart will cancel your old card and transfer your balance to a new card. The replacement fee for a lost or stolen card is $3.00.
Walmart bill pay. Use your Walmart MoneyCard to pay your bills in-store. These include utilities, cell phone bills, home loans and credit card bills. Creditors can be notified of your payment in as little as 10 minutes, thus preventing late fees and service interruptions.
Cons of Walmart Prepaid Debit Cards
Doesn't build a credit history. You may ask, "Do prepaid cards build credit?" Unfortunately, a Walmart prepaid card will not establish or rebuild your credit history. Don't confuse these cards with secured credit cards, which are issued by banks and reported to the credit bureaus. With a prepaid card, there is no credit limit or monthly payments, thus nothing to report to the bureaus.
Reload minimums and limits. There is a $20 reload minimum. Additionally, there are limits to how much you can load on your Walmart MoneyCard. The maximum you can add to a money card in a single reload is $1,100, and the daily maximum is $3,000. There is no reload limit with direct deposit.
Walmart MoneyCard Activation – Get Started
To obtain your prepaid card, follows these step:
Visit Walmartmoneycard.com or go to your nearest Walmart location.
You'll need to provide your name, home address, telephone number and email address. Although there is no credit check, federal law requires that you provide your Social Security number and date of birth.
Choose a PIN and card design, and then submit your application.
If completing an application in-store, you'll receive a temporary card until your permanent card arrives in the mail – about 7 to 10 days.
Walmart MoneyCard activation can be completed by logging into the website or calling (877)-965-7848.
(Image courtesy Walmart)