4 Ways Women Can Prepare Their Finances for Unexpected Life-Changing Events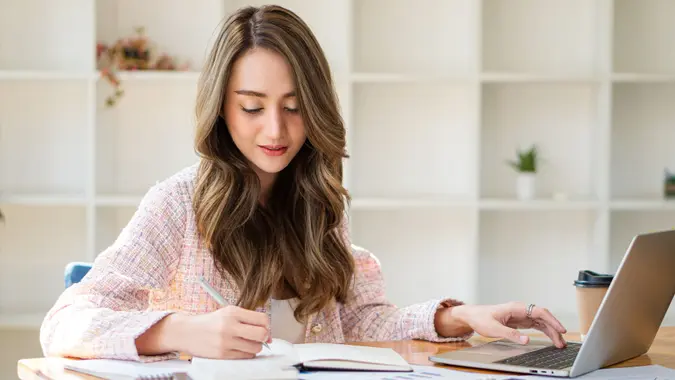 ArLawKa AungTun / Getty Images/iStockphoto
You might feel like you have your finances in order right now, but would you be ready if life threw you a financial curveball, like an unexpected issue with your home, medical expense or unemployment?
Here are a few ways that every woman can be prepared financially for whatever comes their way.
Be Knowledgeable About Your Current Financial Status
If you don't typically handle your household finances, do an audit of your family's financial accounts.
"Make sure you know where all your accounts are held," said Samantha Melting, SVP, head of consumer bank at Synchrony. "[Take note of] the account numbers, current balance and payment amounts, and how to access the accounts — passwords, user IDs, website address, etc. This includes bank, retirement and insurance accounts." 
Melting recommends keeping a record of this information in a safe place.  
"This becomes very important if someone else, like a partner or spouse, takes care of your financial matters and you're suddenly left trying to figure this out during a difficult period of time," she said. "I wasn't prepared for the loss of my husband, who managed our financial matters, and figuring this out after the fact was very challenging and added to my grief."
Build an Emergency Fund
Another important way to be prepared for an unexpected life event is to have an emergency fund that can help you weather the financial impacts of the event without having to go into debt. Ideally, you should have three to six months of living expenses saved in an emergency fund.
To help your funds grow faster, consider putting your money into a certificate of deposit. While traditional certificates of deposit charge you a penalty for withdrawing funds before the CD has matured, Synchrony's option allows you to access your funds penalty-free, which is especially useful if you need the money to cover an unexpected expense.
Another option for your emergency fund is a high-yield savings account. This account has no minimum balance or deposit requirements, and has no monthly fees.
Develop an Estate Plan
To be prepared for the unexpected loss of a partner, it's important to create an estate plan.
"Have a plan, will or estate plan that accounts for the transfer of wealth and assets," said Hilary Fiorella, executive director of The American College Center for Women in Financial Services. "Make sure that you have a living will, a power of attorney and a durable power of attorney for any healthcare needs."
Reassess Your Financial Goals
After any life-changing event, it's important to make sure that you get your finances back on track so that you're ready for the next curveball.
"It's time to reset your financial goals to reflect your new life," Melting said. 
This is especially true if you've experienced the loss of a partner.
"Are you saving enough for retirement if you're now the only one saving for it? How will your lifestyle need to adjust to a potential loss of income?" Melting said. "This is a time to evaluate your expenses, savings and investments to accommodate your goals for the short and long term." 
After a major life change, it may be beneficial to seek professional guidance.
"You may be comfortable making these decisions on your own, but it's also OK to seek help from experts to help you set a plan that works for you," Melting said. "This may be a stressful time in your life, but making this investment in you now will empower your future financial success."
More From GOBankingRates