Make the Most of Your Auto Loan: 5 Cars that Hold Their Value the Longest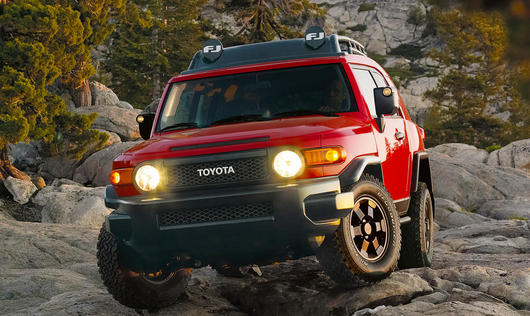 Making the decision to take on an auto loan  for the next five or more years is a critical choice, and you should consider more than just the sticker price on the car — another important consideration when shopping for a new vehicle is resale value.
While drivers may intend on keeping a car until they run it to the ground, keeping an eye out for cars that hold their value is an approach that limits the financial strain of depreciation all cars eventually experience. As manufacturers continue to compete against each other for offering customers the best style and value, car shoppers who step onto a dealership lot knowing the cars with highest resale value stand to save thousands of dollars down the line.
"The competition for Best Resale Value within many segments has become very heated in the last few years, as major vehicle redesigns and new model introductions have challenged the traditional favorites," says Eric Ibara, Kelley Blue Book's director of residual consulting.
Kelley Blue Book (KBB) released its 2013 Best Resale Value Awards that offers secret car buying tips by help car buyers identify which vehicles stand up to depreciation the best.
5 Cars That Hold Their Value
#1. 2013 Honda Fit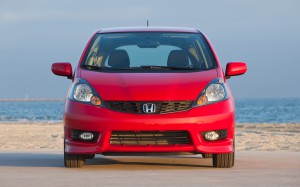 Prevailing against all other models, the 2013 Honda Fit won the award for the best resale value by KBB in the subcompact car category. The car's estimated resale value retention after 36 months into an auto loan is at a high 61.5 percent, and 44.5 percent after 60 months.
KBB assessed the Honda Fit's ranking and value based on the fact that "the Fit stands out for its fuel economy, reliability and affordability." Also, like many other Honda models, the brand is a crowd pleaser with customer satisfaction at 8.9 out of 10.
(Image: Motor Trend)
#2. 2013 Chevrolet Camaro V-6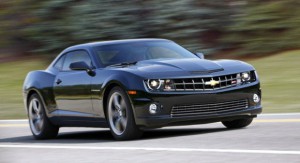 The 2013 Chevrolet Camaro V-6 earned the title of best resale value among sports cars in its class.
Beating out the likes of the 2013 Porsche Boxster and 2013 Subaru BRZ, the 2013 Camaro is expected to retain 60.7 percent of its original value at 36 months, and drop slightly from there to 45% percent into a five-year car loan. With a price tag of just over $24,000 for a 2013 base model, the Chevrolet Camaro remains financially accessible to the average car buyer. It also received a stellar consumer rating of 9.2 out of 10, indicating that interest in the vehicle remains high should owners want to sell the car off later on.
(Image: Jim Butler Chevrolet)
#3. 2013 Ford Fusion Hybrid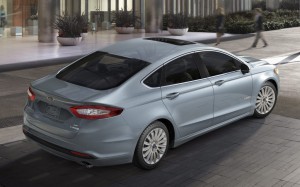 Car buyers interested in purchasing a hybrid vehicle should be especially aware of each model's resale value, as the upfront cost of buying a hybrid is typically more than a conventional car. KBB, however, signaled the 2013 Ford Fusion Hybrid as the leader in car brands with best resale value over the 2013 Lexus ES 300h and last year's winner, the Honda Civic Hybrid, whose resale values at 60 months were both at 44 percent.
In contrast, the 2013 Ford Fusion Hybrid is estimated to retain 45.0 percent of its original value after its first five years.
(Image: Motor Trend)
#4. 2013 Toyota FJ Cruiser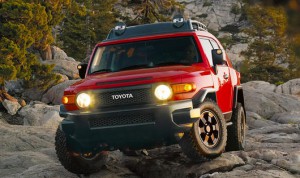 In the mid-sized SUV category, the 2013 Toyota FJ Cruiser was a cult favorite, as it secured a consumer rating of 9.4 of 10. The FJ Cruiser's unique look and utility features gained the car elite recognition in its category, while also establishing itself in the #1 position in KBB's list of top 10 cars with the highest resale value for 2013.
After 36 months, the Kelley anticipates the 2012 Toyota FJ Cruiser to hold onto 76.0 percent of its value, and retain 63.0 percent of its original value at 60 months after purchase.
(Image: The Torque Report)
#5. 2012 Jeep Wrangler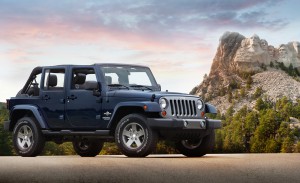 Finally, included in the top 10 of KBB's list of car brands with the best resale value for 2013 is the 2013 Jeep Wrangler, whose resale value keeps at 67.6 percent in the first three years of purchase. Further in its lifespan, the Jeep has the potential to give back over 50 percent of its original value to auto loan borrowers, at a competitive 55.4 percent valuation.
At a base cost of $23,000 to $40,000, depending on added features and specifications, the 2013 Jeep Wrangler is in the higher range of upfront cost when financing a car. However, owners can look forward to decent resale earnings from the rugged, compact SUV.
(Image: Car and Driver)
How Get the Most Out of Your Auto Loan
To avoid having auto loan payments go down the drain at the end of the loan term, ensure that regular maintenance is scheduled on time according to driver manual recommendations. Also, keeping the exterior body and paint in pristine condition can help owners leverage a higher selling price on the private market.
Additionally, keep all work orders from car repairs and routine maintenance appointments to build a resale portfolio that can help recoup as much of your car loan contributions as possible. While drivers may not necessarily get the same resale values as the top vehicles named by Kelley Blue Book, they'll be better off financially when the time comes to sell.