5 Crucial Tips for New Car Owners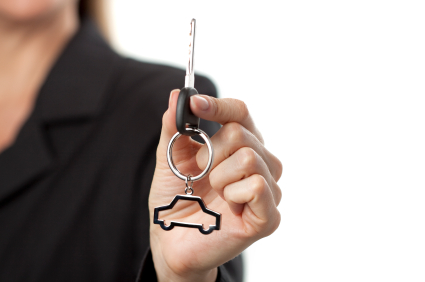 Labor Day is a great time to purchase a new car at a bargain price, with dealerships across the country clearing out current models and making room for 2014 inventory.
If you've purchased a car this Labor Day Weekend and are breathing in that new car smell, you know how big of a decision buying or financing a new car is — and how rewarding that decision can be, as long as you manage the costs of ownership and get a long life out of your vehicle.
To help you keep ownership costs in check and preserve the life of your new car for years to come, we've put together a list of the top five tips any new car owner should know.
1. Follow Car Maintenance Suggestions
Car maintenance costs can be one of the most financially exhausting parts of owning a car. However, you can try to avoid these potholes by keeping your vehicle in good shape.
According to the Car Care Council, extending the life of your new car is a three-step process: Always follow a maintenance plan, be sure to have your car inspected if you believe there's a problem and correct the problem immediately. The Car Care Council also offers a helpful 60-page manual that discusses basic car maintenance tips and techniques.
2. Understand Your Warranty
Anything can happen on the road — which is why you need a car warranty, which will mitigate any car repair costs you might incur. Car dealerships offer several types of warranties for new vehicles; you can access a warranty guide on Edmunds.com.
It's important to understand the length and terms of your warranty; many include services — such as roadside assistance in the event of a flat tire or breakdown — that might go unnoticed when you're inking the deal on a new car. Ignoring the terms of your warranty is a great way to significantly boost the cost of owning a car.
3. Keep an Eye Out for Better Car Loan Rates
Don't stop looking for financing deals once you've agreed to certain loan terms — refinancing your auto loan can save you a significant chunk of money each month.
However, make sure you understand the terms and conditions of your original auto loan before you look to refinance. Some lenders enforce a penalty for early payoffs as a way to prevent customers from moving to a new lender with cheaper car loan rates.
GoBankingRates offers an in-depth primer on auto loans, with a special emphasis on new car loans. These rates can fluctuate often and vary from institution to institution. Online banks can often offer lower rates because they have less overhead — though, ultimately, your credit score will play the biggest role in the rate you end up getting.
The length of an auto loan also determines your interest rate. Long-term car loans traditionally have higher interest rates; you may pay more per month, but over the length of the loan you'll save money on the interest.
The age of your car can also play a role in determining your auto loan rate. Lending institutions use vehicles as collateral when issuing auto loans. Because used cars face a greater chance of becoming inoperable, a lender might increase rates or extend the terms of an auto loan to compensate for the risk of financing a used car.
4. Pay Attention to Your Tires
and
lessens air pollution. Good tire maintenance also helps prevent breakdowns in other parts of a car's system.
It's incredibly easy to damage your tires — nails hide very well in rubber. Keep an eye on your car's tires; they might be the most important part of the vehicle.
5. Break it in Gently
Drivers often want to see exactly what their new car can do right away, but take your time. Don't hit the highway looking to go as fast as possible. Don't link up a trailer. Don't load your vehicle with hundreds of pounds of equipment that will weigh it down. Spend the first few days gently easing your car into duty.
After all, you want make sure you get the most value out of this purchase — don't take a few years off its life in the first few days of ownership.