Acura & BMW Top List of 2013's Most Affordable Luxury Cars for Auto Loan Borrowers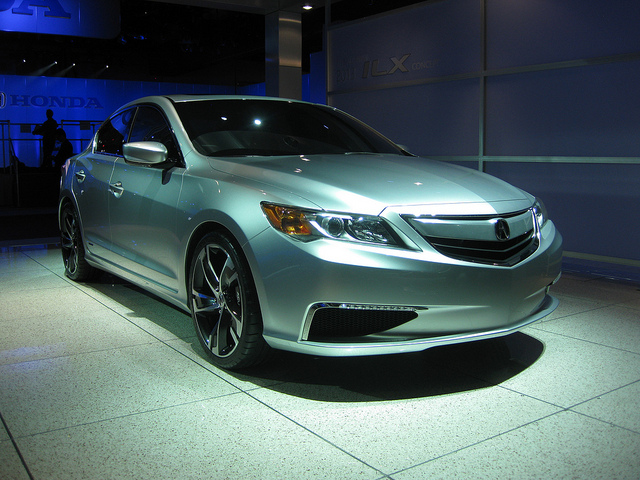 When shopping for a car, a number of factors influence which vehicles buyers ultimately choose, such as performance, interior features, exterior car design and ultimately how much an auto loan will cost them over a few years.
While performance and style are key indicators for motor aficionados, the biggest concern among average commuters is often getting the best features at a value. With auto loan terms growing longer in duration, more borrowers are looking to get more bang for their buck and seeking out the most affordable luxury cars on the market.
What Is a 'Luxury' Car?
Before diving into what the cheapest luxury cars are, it's important to recognize that the term "luxury" is really a term coined by the auto industry with the goal of crafting a perception of exclusivity for a particular brand and its fans.
Coates continues, "When you get into a BMW 5 Series or an Audi A6, there is a sense of occasion which speaks to the character of the car. If you compare a base Audi A3 with nothing else in it compared to a loaded Hyundai Elantra GT, both may have leather and the Hyundai will have more features, but only one gets the nod for being considered 'premium.'"
Don Butler, marketing manager for General Motors' Cadillac brand seems to agree. In an interview with USA Today, Butler explained, "The definition of luxury changed. Luxury was size, space, comfort, presence. Now, luxury is defined more by 'the feel of the vehicle.'"
Related: Luxury Cars that Save on Gas
Most Affordable Luxury Cars in Dealerships Now
With this idea of luxury in mind, GoBankingRates gathers a list of the most affordable luxury cars available that won't strain monthly budgets with an expensive auto loan payment.
According to an Experian Automotive study, the average loan amount for a new vehicle was $26,691 at the end of 2012. Since not everyone has the finances to jump from a $25,000 car to a $75,000 luxury vehicle without pause, experiencing the luxury automotive experience for less can still be possible with entry-level vehicles from brands that are known to evoke the emotional response that Coates and Butler describe.
#1. 2014 Acura ILX Sedan
Starting MSRP: $26,900
Acura has secured itself among the elite community of luxury brands. In addition to exuding a high-class experience, the Acura ILX gives drivers something tangible to attribute the feeling to with its standard leather power seats, multi-angle rear camera view and an enhanced audio system that includes a sub-woofer and Active Noise Cancellation (ANC). (Photo: autoviva)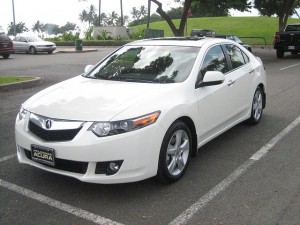 #2. 2013 Acura TSX Sedan
Another Acura model that's made the list as one of the cheapest luxury cars of 2013 is the TSX. With a sporty look and standard technology such as a iPod-capable USB port, built-in Bluetooth features for hands-free driving and automatic climate control with voice command, the Acura TSX is a great stepping stone into the luxury brand. (Photo: Burt Lum)Starting MSRP: $30,510
#3. 2013 BMW 1 Series Coupe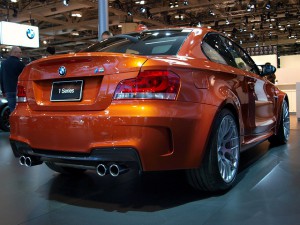 Starting MSRP: $32,125
The BMW is synonymous with luxury and the 1 series coupe, fondly referred to as the "Baby Bimmer," provides the look, feel and price point that comes along with one of the most affordable luxury cars in the automotive space. Standard features of the 1 series base model are leather trim, audio input for iPod or iPhone integration, and hands-free Bluetooth capabilities. (Photo: Michael Gil)
Related: Affordable Cars With Luxury Features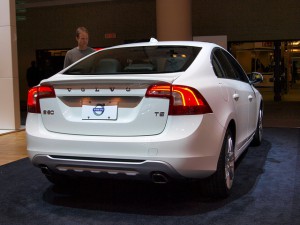 #4. 2013 Volvo S60 Sedan
Starting MSRP: $31,900
Power seats, automatic climate control, memorized audio system settings for up to three drivers and six months of free satellite radio service are just a few of the perks associated with the Volvo S60. While not at the bottom level of their product lineup (that's reserved for the C30), the S60 delivers in giving luxury-seeking drivers a refined experience. (Photo: Michael Gil)
#5. 2013 Audi A4 Sedan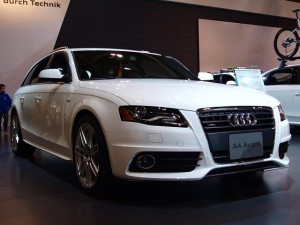 Starting MSRP: $32,500
The Audi A4 is a jumping point for those who want to later venture into high-ticket territory later down the line — or not. As a standalone vehicle, the A4 is among the roll call of most affordable luxury cars with standard leather seating, climate control, sunroof and automatic — well — everything. (Photo: Michael Gil)
#6. 2013 Cadillac ATS
Starting MSRP: $33,095
In terms of an executive feel, the new Cadillac ATS provides rear wheel drive, power lumbar support, On-Star compatibility including concierge service, navigation and roadside assistance, as well as other technologically advanced features such as a sun sensor and Bluetooth link. (Photo: autoviva)
This list of the cheapest luxury cars are still a far stretch from their more expensive counterparts, but act as a compromise between world-class features at a reasonable price. James Sookame, live advice specialist at Edmunds.com  puts it, "This is the 'cheap' range, but you usually get what you pay for. It's the low end of luxury."