Learn How to Save Gas on Your Summer Roadtrip with These Top 5 Fuel Efficient Cars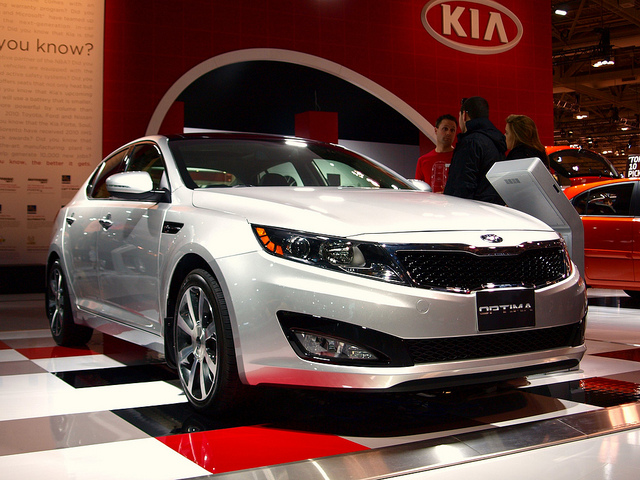 Before you hit the road this summer, learn how to save gas — and consequently, save money — on your next road trip across America or across town.
According to GasBuddy.com, gasoline was just $1.50 a gallon 10 years ago. The past two years, however, have seen gas prices rise above $3 dollars per gallon. With costs this high, fuel efficiency is an increasingly important attribute for car buyers.
Best Cars on Gas
National Geographic's "The Great Energy Challenge Blog" states that a road trip from San Francisco to New York is 4,000 miles. In 2012 GasBuddy.com's "U.S. Average" price for a gallon of gasoline was $3.531. The Reuters March 2013 report on U.S. fuel efficiency in 2012 was at 23.8 miles per gallon, meaning a road trip last year cost travelers approximately $593.
With many Americans still struggling with their savings, GoBankingRates has found  some easy to follow tips on saving gas for your road trip, and reveals five highly-reviewed fuel efficient cars that are priced for all budgets:
1. 2013 Honda Fit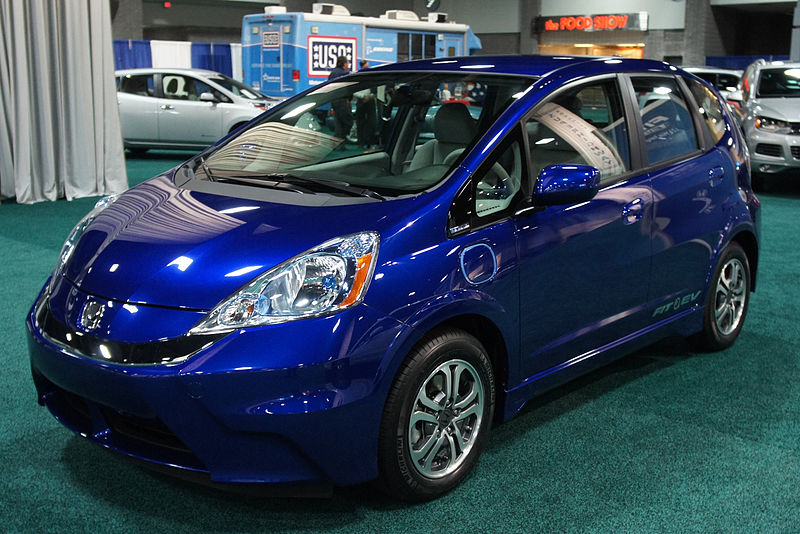 Recommended by Adam Yamada-Hanff, founder and blogger of AdamsAutoAdvice.com, the Honda Fit, "starts [at] $15K [and has] great cargo capacity, room and MPG." Yamada-Hanff has a good point, because according to Edmunds.com, it has "unmatched cargo room and cabin versatility," along with a "spacious backseat" despite being a hatchback model.
Fuel efficiency, based on Edmund's statistics, makes this car a fuel sipper at 27 MPG in the city and 33 MPG on the highway. Taking a road trip across America will be far cheaper than 2012's approximate travel cost with one of the most fuel efficient cars. (Photo courtesy of Mariordo – Mario Roberto Durán Ortiz via Wiki Commons)
2. 2012 Kia Soul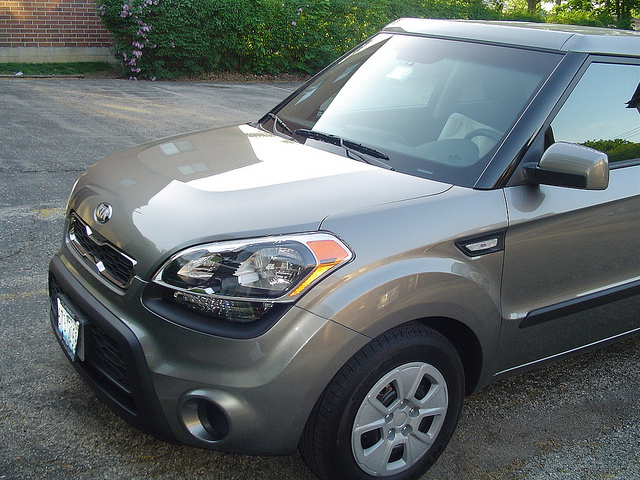 Aubin Tierney, Mountain View Clinical Research's Recruitment and Marketing Associate, can't stop talking about this vehicle. With an Manufacturer's Suggested Retail Price of $13,900, $17,300 and $19,600 for its Base, Plus and Exclaim models respectively, Tierney reports, "The price of my car was $16,900" for a leased vehicle. In terms of her vehicle's gas mileage, she says, "I get 35+ miles to [a] gallon on the highway. I keep the car on cruise control for long trips and try to fill up when the tank reaches the half-way point, that seems to help with the mileage a lot!" This hatchback/wagon model is one of the best mpg cars available for this model year. (Photo: Michael 1952)
3. 2013 Kia Optima
In the "$20-25K range," Whitney Topping, a PR representative for theCarConnection.com, recommends the 2013 Kia Optima. Available in a non-hybrid model with fuel efficiency rating of 24 mpg in the city and 35 mpg on the highway, its hybrid model attains 36 mpg in the city and 40 mpg on the highway. This mid-size sedan model car might be one of the best cars on gas out there. (Photo: Michael Gil)
4. 2013 Toyota Camry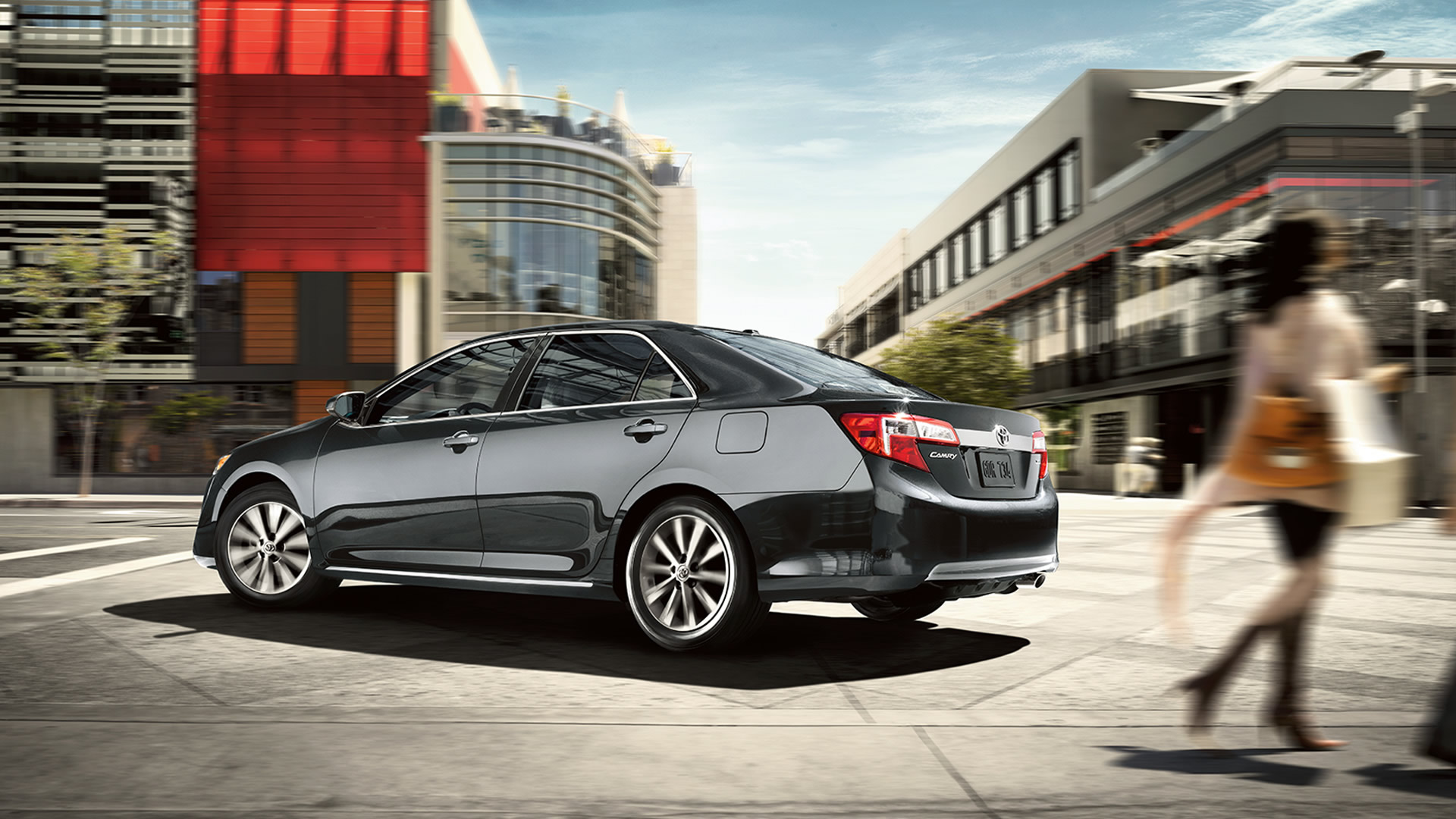 Jon Lal, founder of BeFrugal.com, suggested the 2013 Toyota Camry for road trips this summer. Dorman says, "There are several options with mileage ranging from 38 mpg overall for the Hybrid, to a four-cylinder engine with 27 mpg and a V6 version with 26 mpg overall." The price varies on the respective model, with a"base MSRP pricing [at] $22,235 – $30,465 according to Consumer Reports," notes Dorman. This is a great sedan model and one of the cars with best mpg. (Photo courtesy of Toyota.com)
5. 2013 Honda CR-Z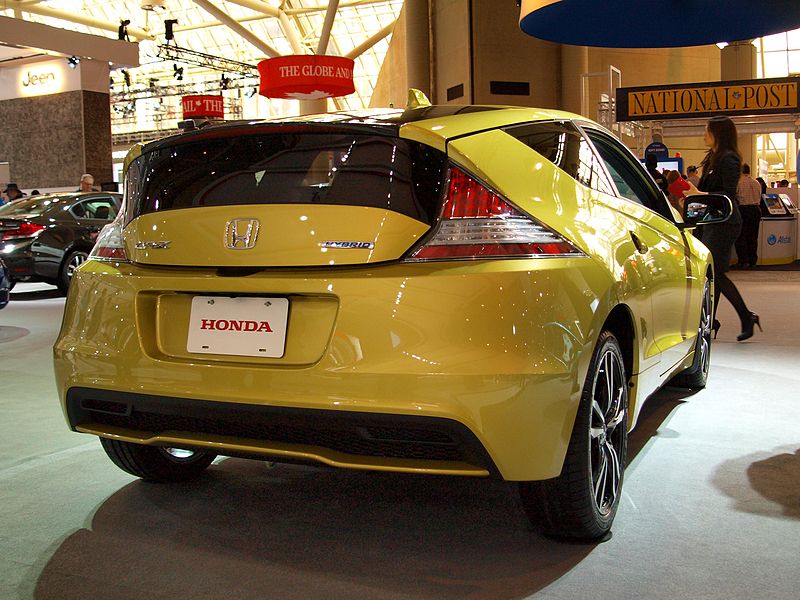 According to David Bakke of Money Crashers, the 2013 Honda CR-Z "gets 39 MPG on the highway." Bakke also comments, "The website of the New York Daily News called it 'the most fun, affordable hybrid on the market.'" Edmunds.com supports Bakke's MPG praise noting that the CR-Z has "good fuel economy," along with "quick steering." Consumers who select the six-speed manual transmission model start negotiating at $19,975 with the automatic model starting at $20,625. (Photo courtesy of Michael Gil)
How to Save Gas on Your Next Roadtrip
Regardless of your car choice, GoBankingRates has some simple and effective ways on how to save gas and how to maximize fuel efficiency on your summer road trip:
Use a "Cash Rewards" Credit Card
credit card
allows cardholders to get paid to see the U.S. by offering cash incentives for initial purchases in addition to tiered cash back rewards. The bank explains, "families earn 3% cash back at the pump, 2% on groceries, and 1% on everything else."
Cash back reward credit cards are practical way to save money on the cost of gas, and many credit card companies even offer the highest reward percentages on gasoline expenditures made using the card.
Take Advantage of Cruise Control Features
Yamada-Hanff suggests using cruise-control, "Cruise control keeps a vehicle at a set speed, [so] your mileage greatly improves since a human isn't [making adjustments] to the gas pedal."
Know Your Car
Daniel Gray, purveyor of GeekBooks.com explains how he stretches fuel. "Generally speaking, the faster you go, the more fuel you'll consume. Find your vehicle's sweet spot," says Gray. Another tip he recommends is to use your vehicle's "instant and average MPG gauges … these displays will help you become a more fuel-conscious driver."
There are many other tricks that auto experts and consumers regularly practice to help reduce their car's fuel waste, but the biggest place to start for gas savings this summer is by digging deeper into this year's most fuel efficient cars.