GOBankingRates Reports on 7 Best Auto Loan Rates Available in Louisville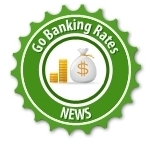 Car prices are rising, yet auto loan rates remain low, at least for the moment; in order to get behind the wheel, American borrowers are taking out larger loans today than ever before.
To help car buyers take advantage of the lowest auto loan rates today from local banks and credit unions, GOBankingRates released a list of the best rates in Louisville.
"Although rates on some loans, like mortgages, are increasing, auto loan rates are still relatively low and affordable," said Amanda Garcia, reporter for GOBankingRates. "GOBankingRates consistently finds auto loan rates below 3% at many community banks and credit unions, such as Fort Knox Federal Credit Union's current 1.99% APR rate."
To provide borrowers benchmarks for comparison shopping, GOBankingRates also surveyed the average auto loan rates on the city, state and national levels.
Average New Auto Loan Rates:
| | | | |
| --- | --- | --- | --- |
| | Louisville | Kentucky | National |
| 3-Year Auto Loan | 3.04% APR | 3.11% APR | 3.26% APR |
| 4-Year Auto Loan | 2.98% APR | 3.01% APR | 4.01% APR |

7 Lowest Auto Loan Rates in Louisville
Fort Knox Federal Credit Union is notable for offering the lowest auto loan rate in Louisville, along with an additional 0.25% rate discount if the vehicle's loan-to-value ratio is 60 percent. (The listed 1.99% rate applies to terms up to 66 months and requires either an 80 percent loan-to-value or a direct deposit of the net pay.)
No. 1- Fort Knox Federal Credit Union's 3- and 4-Year Auto Loans: 1.99% APR*
No. 2– PNC Bank's 3-Year Auto Loan: 2.34% APR
No. 3– BB&T's 3-Year Auto Loan: 2.39% APR
No. 4– Park Community Federal Credit Union's 4-Year Auto Loan: 2.49% APR
No. 5– US Bank's 3-Year Auto Loan: 2.50% APR
No. 6– Chase Bank's 4-Year Auto Loan: 2.93% APR
No. 7– Fifth Third Bank's 4-Year Auto Loan: 3.08% APR
*A rate of 1.74% APR is available to borrowers with a Loan-to-Value ratio of 60%.

About This Study
This study surveyed base auto loan rates for three- and four-year terms from banks and credit unions located in Louisville and surrounding Jefferson County as of March 3, 2014. Data was compiled from the GOBankingRates interest rate database, which in partnership with Informa Research Services Inc., aggregates banking and interest rate information belonging to more than 6,000 U.S. banks and credit unions. Rates listed above do not consider short-term, promotional offers or relationship discounts.
Please note that interest rates are subject to change at any time at the discretion of individual banks and credit unions. Other terms and conditions could apply. Although the information has been obtained from the various financial institutions, Informa Research Services cannot guarantee the accuracy.
Contact:
Jaime Catmull
JaimeC@GOBankingRates.com
310.297.9233 x261
###